Change provides an opportunity to become more commercially relevant to clients, a partner of a major NZ firm says.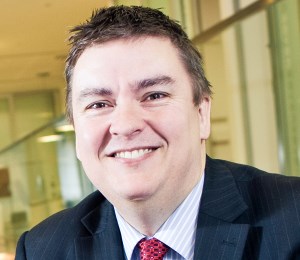 The key trend right now is change, says Kensington Swan health and safety expert and partner Grant Nicholson, who has just been appointed to the New Zealand Institute of Safety Management (NZISM) Advisory Board.
"The introduction of the Health and Safety at Work Act 2015 is the biggie," he told
NZLawyer
.
"This new law will require businesses to put a renewed focus on health and safety in their workplaces, and by creating personal duties on directors and the most senior managers, will incentivise them to become engaged and lead in a way some have not done before."
It's not the only change though, Nicholson said, as the Government is working on a package of new regulations, Approved Codes of Practice and guidance materials which will be introduced over the next couple of years.
"All these new requirements will make it hard for businesses to keep up, and gives my team a great opportunity to make ourselves commercially relevant to clients."
Nicholson was appointed to his new role in August.
"We began as an Advisory Board immediately, as the NZISM has some interesting strategic and operational challenges at present."
The Advisory Board provides a valuable sounding board for the overall management of the Institute, offering expertise on matters of governance, strategy, finance, and marketing. It is a key part of the growth and development of NZISM to enable members to better support New Zealand businesses and thereby meet the challenges and opportunities of the changing health and safety environment.
Board members were selected following an open and heavily contested process and collectively provide decades of health and safety knowledge, governance and management expertise.
"The Advisory Board is an impressive collection of individuals – e.g. the former CEO of Maritime NZ and the current CEO of Aviation NZ - so it was humbling to be recognised as having valuable skills and seen as able to contribute to the development of good governance and strategy for the NZISM," Nicholson said.
He said he was both proud and excited about the appointment.
"My team has been at the forefront of health and safety law in NZ and has seen first-hand the problems poor workplace health and safety practices cause.
"The recent reform of law in this area has been overdue but can't solve the problem alone – that takes people working differently."
The NZISM is the largest professional membership organisation in NZ for safety practitioners, so has the opportunity to help them lead businesses to do better, he said.
"The Advisory Board hopes to see the NZISM deliver meaningful improvement through certification and continuing professional development of practitioners."
Nicholson has been at Kensington Swan since early 2004, working in health and safety and commercial dispute resolution. He started his legal career at
Russell McVeagh
, followed by a stint in London at Herbert Smith (now
Herbert Smith Freehills
).
What he enjoys most about working in the health and safety law space is: "the ability to become actively involved across different levels of client organisations, learning how and why they do the things they do, and helping them deal with the challenging emotional, legal and commercial aftermath of accidents."