One top tier firm has announced 15 new appointments, while a large Christchurch based firm welcomes two lawyers to its partnership.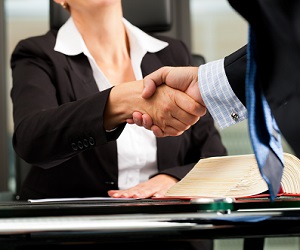 Chapman Tripp
has announced the appointment of 13 senior associates and two new senior legal advisers.
Of the associates, 12 have been promoted in the Auckland, Wellington and Christchurch offices, with one senior associate welcomed in the Auckland office.
In the Auckland office are: Colin Fife (Competition & regulatory), Lauren Curtayne (Corporate), Greer Fredricson (Corporate), Jeremy Gray (Corporate), Prue Tyler (Financial services), Laura Fraser (Litigation), Chris Green (Property), Jill Gregory (Resource management), Simon Akozu (Tax) and Jai Nario (Tax).
In the Wellington office are Lucy Hare (Competition & regulatory) and Shalindri Silva (Finance) and in the Christchurch office is Nick Letham (Corporate).
New senior level advisors include Helen Johnson (Tax), who will be based in the Auckland office, and Simon Peart (Competition & regulatory), who will be based in the Wellington office.
"These promotions and appointments recognise the talent and dedication to client service that these lawyers offer," Chapman Tripp managing partner
Andrew Poole
said.
Over at
Duncan Cotterill
, David Briscoe and Chris Linton have been appointed as partners.
Formerly an associate, Briscoe is a member of Duncan Cotterill's national private client team, while Chris Linton has a particular focus on corporate/commercial and technology law.
Before joining Duncan Cotterill, Linton was a partner at another national law firm in Wellington for eight years and at a specialist commercial law firm in Auckland for ten years. She also worked offshore with leading global firm,
Linklaters
.
Terry McLaughlin, chief executive of Duncan Cotterill, said the firm's practice was growing significantly and the two appointments would enhance the already strong offering.