"We are focused on developing leaders," says chair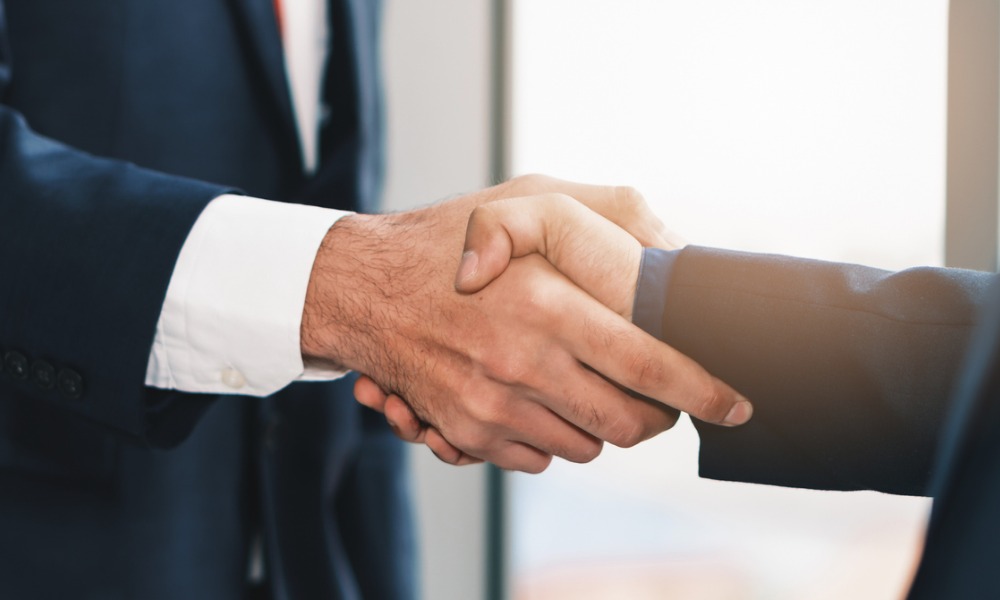 MinterEllisonRuddWatts has appointed 10 lawyers to senior roles, including welcoming five to the partnership.
The firm has elevated partners in its corporate, construction, dispute resolution, and real estate groups. It has also attracted a new partner to boost its public law and regulatory expertise.
"We are focused on developing leaders – helping our people to build exceptional careers while recognising and advancing talented legal professionals who deliver extraordinary value to our clients," said Sarah Sinclair, MinterEllisonRuddWatts chair.
The firm's five new partners are:
Amanda Spratt - Property and real estate, Auckland
Spratt, who has more than 15 years' experience in property law, advises on a broad range of property matters. She specialises in complex real estate acquisitions and disposals, property finance and commercial leasing.
She has a focus on the areas of health and aged care, agricultural law, and insolvency. She advises several international real estate funds, as well as global agriculture and dairy companies.
Nick Frith - Dispute resolution and litigation, Auckland
Frith specialises in commercial litigation and has a focus on the full range of insurance disputes. He regularly acts for insurers, insured corporates and insurance brokers, the firm said.
He has extensive experience in claims against and involving insurance brokers, large-scale property-damage and business-interruption insurance claims, and regulatory investigations. He also acts for lending institutions and other clients in debt-recovery and enforcement matters, the firm said.
Sarah Salmond - Corporate, Auckland
Salmond, who has almost 20 years' experience advising on public and regulatory law matters, is the firm's lateral appointment. She made the move from Russell McVeagh. Salmond has worked in both the private and public sectors in the fields of law, public policy and economics in New Zealand, the UK, the US, and France.
Salmond has a focus on international trade and investment law and also provides specialist advice on agriculture, food and beverage industry regulation, and competition and consumer law. She acts in both non-contentious and contentious matters.
Scott Thompson - Construction, Auckland
Thompson is known for his construction disputes work, both during and after the construction phase. These disputes include negligence and non-compliant works, variations, and extensions of time.
Thompson, who was a transactional and projects lawyer for a top-tier US firm, acts on major infrastructure projects, including road, rail, sport, education, and government. He advises on contentious rent-review disputes, as well as on arbitrations.
Travis Tomlinson - Construction, Auckland
Tomlinson specialises in front-end construction and major projects work. He advises public- and private-sector clients on all aspects of procurement planning, tendering, contract drafting and negotiations, project governance and project administration across a wide spectrum of industry sectors, the firm said.
Tomlinson is also an expert on the government's procurement rules. He advises clients, both from the public and private sectors, on compliance. He is an elected council member of the New Zealand Society of Construction Law. Tomlinson also lectures the construction law paper at the University of Auckland Law School and is the lead lecturer for law for construction at the Auckland University of Technology.
The firm has also promoted Miles Dean, a member of the firm's real estate - property team in Wellington, to special counsel.
MinterEllisonRuddWatts has appointed April Payne (dispute resolution, Auckland), Holly Hill (real estate - property, Wellington), Jordan Oldham (construction, Auckland) and Olivia Wylie (construction, Auckland) to senior associate.
The firm also promoted eight new senior solicitors, effective at the start of the year. They are: Ashley Kirk (dispute resolution, Wellington), Daniel Lokotui (real estate - property, Auckland), Jack McCaw (real estate - property, Wellington), Jemimah Gilblett (banking and financial services, Auckland), Jennifer Bull (construction, Auckland), Kimberly Rolland (dispute resolution - employment, Auckland), Mark Lin (construction, Auckland) and Olivia Brown (dispute resolution, Auckland).