The newly promoted lawyer has spent the past year working with various iwi entities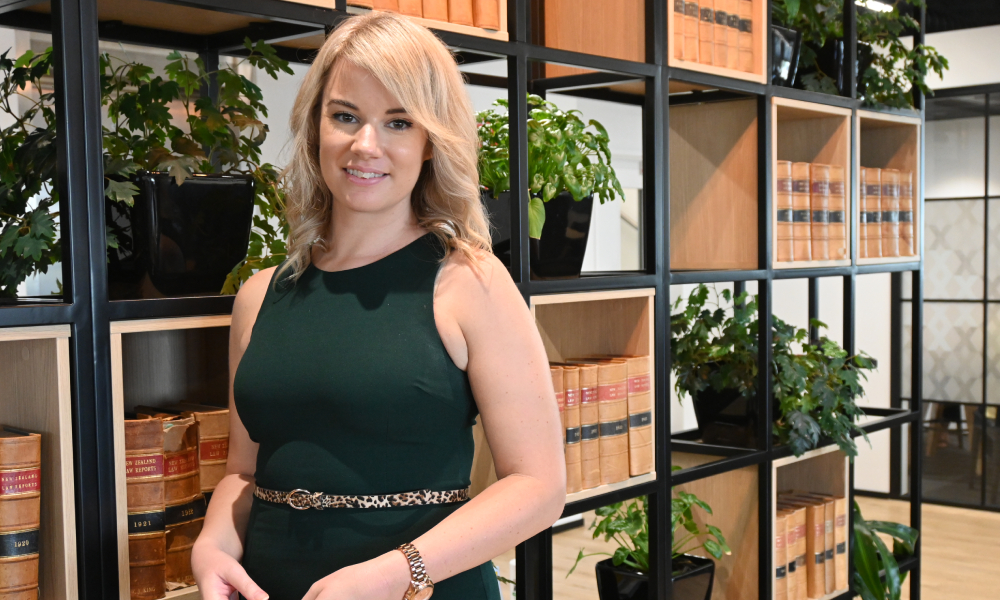 McCaw Lewis has elevated Māori commercial specialist Jessica Middleton to senior associate.
The appointment reflects Middleton's "talent as a lawyer, commitment to her clients and the important role she plays in the firm's commercial practice and wider McCaw Lewis whanau," the firm said.
Middleton is a commercial lawyer who specialises in various areas including IP and franchise law; over the past year, she has been focusing on Māori commercial matters in particular. She has collaborated with several iwi entities from Ngāti Hauā, Ngāti Whakaue, Ngāi Tai ki Tāmaki, Tainui Group Holdings and Rangitāne o Wairarapa Tamaki nui-ā-Rua.
Last June, McCaw Lewis promoted her to the role of associate.
"Jess has shown her potential as a leader and I feel very lucky to have her support and skills in the commercial team," said director Laura Monahan, who co-heads the firm's commercial group. "Her legal work is outstanding and, just as importantly, Jess is a confident, kind, and generous colleague to our team and the wider whanau."
In addition to her legal work with the firm, Middleton is also a trustee of the McCaw Lewis Foundation.
"I've also been really proud to work quite a bit with Habitat for Humanity on a few exciting projects," Middleton said.
She expressed her anticipation of "stepping into more of a leadership role, both in my team and the wider firm."