Duncan Wilsher adds that every firm's goal is to help lawyers succeed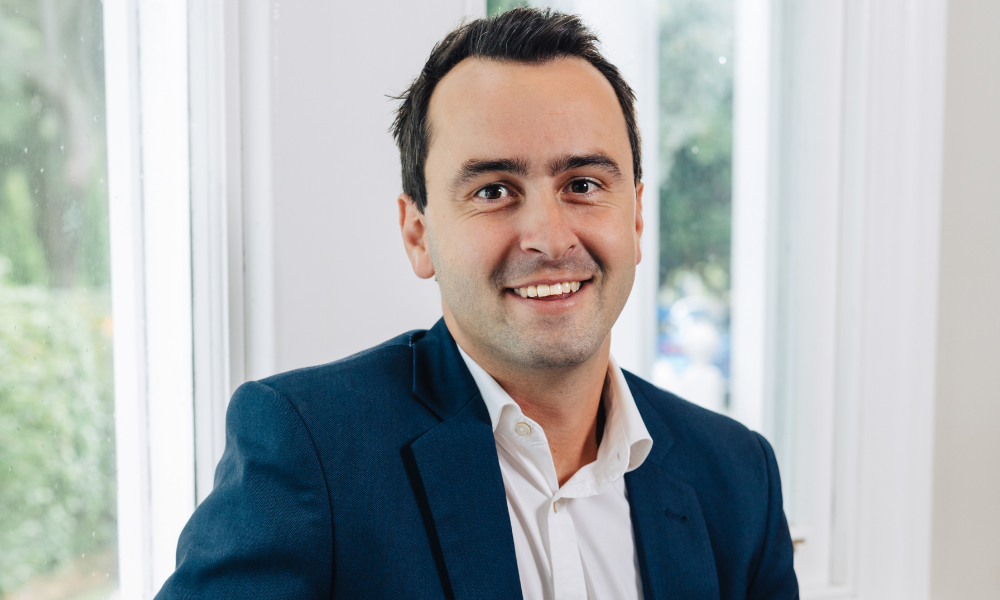 Working primarily in MacKenzie Elvin Law's family and litigation team, Duncan Wilsher enjoys engaging with clients and thrives on the challenges of court work. And although he cannot recall what led him to a career in law, he says his desire to help the disadvantaged and take on unique and challenging situations made his profession a "natural fit."
But the legal profession is not all roses and Wilsher admits that the key to becoming an effective lawyer is to "recognise what you are not good at and seek the support you need." At the end of the day, he adds, every firm's "ultimate goal" is help lawyers succeed.
In this interview, the MacKenzie Elvin senior solicitor talks about his favourite part of the profession, what lawyers should do to overcome huge challenges, and what the industry should focus on moving forward.
What made you choose a career in law, and what's your favourite part of the job?
To be honest, I can't really remember why I decided to become a lawyer. I love working with people, helping the disadvantaged, and facing challenging or unique situations, so it just seemed like a natural fit with what interests me. I have also always looked up to my sister, so with her being a lawyer, I suppose it made the decision easier.
What is the most memorable case you've been involved in?
Needless to say, working in family, criminal, and employment litigation has meant lots of cases have been memorable for various reasons – both good and bad.
I'm currently working on my first adoption file. And after being fortunate enough to have held the baby who is subject to the adoption application, I am sure this file will be my most memorable.
What is going on at the firm? Are there any new programs and initiatives that you're particularly interested in?
I recently spoke to one of the partners about finding ways the firm can enhance and better target its charitable side, so I am looking forward to seeing how we can develop this further for the better of the staff here and for the community we work within.
What has been your proudest accomplishment in the last year or so? What's the biggest lesson you learned in the past year and what advice can you give fellow lawyers about it?
My proudest accomplishment over the last year has been improving the aspects of being a lawyer that law school doesn't necessarily teach you, that aren't necessarily fun or interesting, or that not everyone is instinctively good at – such as file administration and management.
My piece of advice for lawyers who struggle with this aspect of the job is to recognise what you are not good at and seek the support you need to overcome whatever challenges may be present. The firm's ultimate goal is to ensure you have what you need to be an effective lawyer and to help you get there, so be sure to reach out and be open with your supervisors. They can give you the help you need. I have found this to have been my biggest help over the last year.
What should the profession and law firms focus more on?
This may sound cliché, but law firms are becoming more and more focussed on ensuring staff have a healthy and balanced lifestyle, although it is obvious that some still struggle in this area, particularly where the pressure of deadlines forces you to put other things in your life on hold. Mackenzie Elvin offers great opportunities in this area and has always been focussed on making sure staff are also meeting their personal needs and goals, which is why it continues to grow in a really positive direction. At the end of the day, a happy staff member is more productive, and the firm recognises this.
What are you most looking forward to in the coming year?
I am hoping to do more hearings this year as lead counsel, or at least in a far more involved position, so I am looking forward to the new challenges this will bring.