Stephen Shaw also highlights the value of cultivating good professional relationships with opponents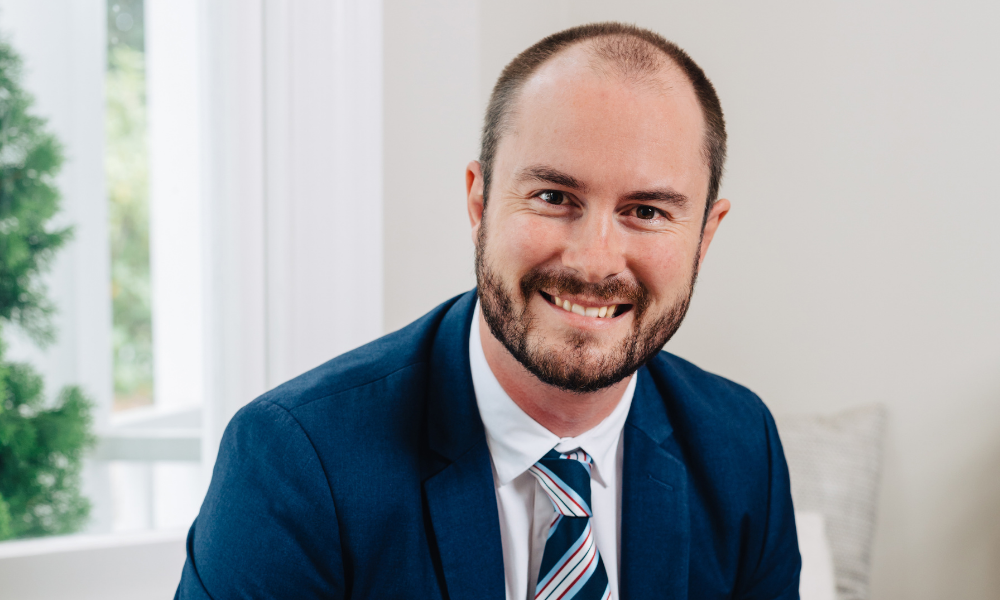 Over four years as an employment litigation practitioner, Stephen Shaw has seen his fair share of notable cases, including the exploitation of dead people in a life insurance fraud case. The former economics student, who made the leap into law after stumbling on his brother's law school assignments, says that his daily motivation as a lawyer is being able to help his clients get "an outcome beyond their expectations."
However, Shaw, who was recently elevated to senior solicitor at Mackenzie Elvin, also recognises that the path of law lays a strong burden on lawyers. He points out that young lawyers in particular need to see from senior lawyers that it's OK to acknowledge mental health struggles, and to seek help when needed.
In this interview, Shaw talks being able to dodge litigation in a client's case after striking up a conversation with his opponent during a Law Society conference, learning waiata for formal occasions and looking forward to an appearance before the Employment Relations Authority.
What made you choose a career in law, and what's your favourite part of the job?
I initially studied economics at university. My older brother was studying law. One day, about two weeks into my degree, I found some of his old law assignments and read through them. They looked like fun, so I decided to change degrees the next day!
My favourite part of the job is the satisfaction of getting a really good result for a client. Clients often seek our help with some of the worst situations they'll ever face in their lives. To be able to help them through it, and get them an outcome beyond their expectations, motivates me every day.
What is the most memorable case you've taken on/been involved in?
The very first matter I was involved in was an employment investigation into potential wide-scale fraud by a group of agents working for a life insurance company. They essentially were accused of falsifying life insurance applications in a variety of ways in order to receive unearned commission payments – including in some cases by visiting graveyards and using the names off headstones!
I got to interview some of the agents myself and assist with writing the investigation report. It was a pretty exciting way to kick off my career and is still one of the most interesting files I've ever worked on.
What is going on at the firm? Are there any new programs and initiatives that you're particularly interested in?
As a firm, we've been winning a lot of work from local Māori groups recently, which has been a catalyst for the introduction of more te reo Māori in the firm – including learning several waiata and singing them at formal occasions. This has been really enjoyable, and also a development of personal significance for many within the firm.
What's the biggest lesson you learned in the past year and what advice can you give fellow lawyers about it?
The biggest lesson I learned in the past year is the importance of having good professional relationships with lawyers on the other side of disputes. I've learned that it's invaluable for achieving efficient resolution (where possible!)
One of our clients had been investigating an employee regarding potential serious misconduct. The employee raised issues, and a settlement was agreed. Unfortunately, several disputes arose regarding the performance of the agreement. These threatened to escalate to litigation.
I attended the NZLS CLE Employment Law – Justice at Work conference, and happened to bump into the lawyer acting for the employee. We chatted for a while, then a very constructive discussion about the situation our clients were in. Off the back of that connection, we managed to broker a settlement of our clients' disputes. We also successfully navigated issues with the performance of that further settlement agreement! I honestly think that if we hadn't had that chat at the conference, that dispute would now be awaiting a hearing in the Employment Relations Authority. Avoiding that was a great result for both our clients.
What should the profession and law firms focus more on?
Although by now a well-known issue, I would like to throw my weight behind the many before me who have raised awareness of the issues around mental health and suicide within our profession. As we all know, legal workplaces can be demanding and stressful, and lawyers are often required to work long hours under these conditions. It seems to me that lawyers who have not experienced poor mental health at one stage or another are the exception, rather than the rule. Having effective processes to address these issues, at both individual and institutional levels, is crucially important, and increasingly common.
But from a junior perspective, such processes can't help new lawyers if they feel they can't speak up without jeopardising their future careers. I think it would be fantastic if more senior lawyers, within firms and the profession in general, were more open about their own mental health to demonstrate to young lawyers that managing such issues is a normal part of legal practice for many, and that opening up and seeking help are the appropriate and necessary steps to take.
What are you most looking forward to in the coming year?
Despite having practiced for four years in the employment litigation space, I haven't had a chance to appear in the Employment Relations Authority yet! So I'm hoping that this year will be my lucky year.