The appointments "demonstrate an increase in breadth, capability and strength in the firm," the firm says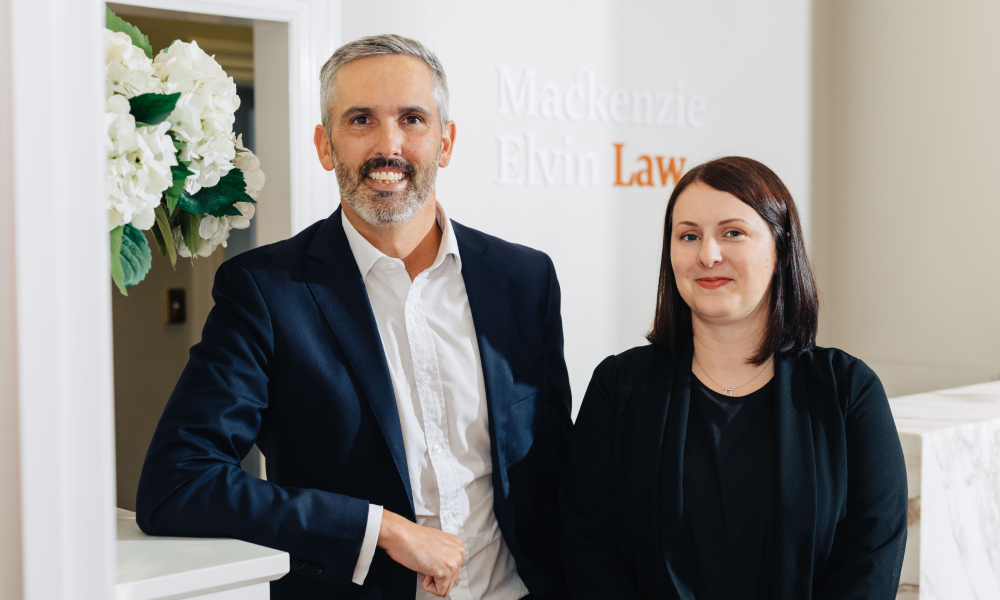 Tauranga firm Mackenzie Elvin Law has expanded its partnership table with the promotion of two senior associates.
Thomas Refoy-Butler and Rebecca Savage are both seasoned litigators whose elevation bolsters two different offerings by the firm.
Refoy-Butler focuses on commercial and regulatory litigation. He has specific expertise when it comes to contractual disputes, trusts, employment, insolvency, insurance, professional disciplinary proceedings, interim relief (such as injunctions and freezing orders) and regulatory investigations.
He has represented clients as both sole and junior counsel, and has appeared in civil and criminal hearings before the District Court, High Court and Court of Appeal.
Refoy-Butler's clients include corporates and private clients. He has provided advice to Crown entities as well, and coordinates with the independent bar.
Savage is a specialist in family dispute resolution. She concentrates on matters involving relationship property and trust and family protection, as well as on litigation arising out of broken relationships both in life and in death.
She has been involved in proceedings under the Protection of Property and Personal Rights Act 1988, acting as counsel for subject person as appointed by the Family Court. Mackenzie Elvin Law described her as "both a highly capable court lawyer and a person who understands the realities of relationships and their complexities."
Savage is part of the Waikato Bay of Plenty standards committee.
"These appointments demonstrate an increase in breadth, capability and strength in the firm," said Fiona Mackenzie, a founding partner at Mackenzie Elvin Law. "We are excited to have Rebecca and Thomas on board, they are outstanding professionals and people."