A former partner of a top tier NZ firm acknowledged as an 'innocent investor' in a Ponzi scheme has been ordered to repay nearly half a million dollars in 'fictitious gains'.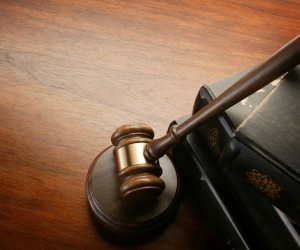 A Wellington lawyer has been ordered to repay $454,000 in fictitious gains following his investment in a Ponzi scheme.
Experienced litigator Hamish McIntosh – who up until a Court of Appeal ruling last week had name suppression – appeared before Wellington's High Court yesterday.
McIntosh has over 25 years' litigation experience, and was a litigation partner at
Russell McVeagh
for 13 years. He is currently based at Woodward Street Chambers in Wellington.
In 2007 McIntosh borrowed $500,000 to put into fraudster's David Ross's business, Ross Asset Management.
He closed the portfolio over four years later, by when it was held to have grown to $954,000.
Liquidators of Ross's collapsed business then sought to recover the funds from McIntosh in March, along with nearly 200 other investors who got around a total of $30m in "fictitious profits".
Justice Alan MacKenzie ruled that while McIntosh would have to pay back the fictitious gains, he was entitled to keep his $500,000 principal investment.
"There is no suggestion that the respondent was other than a good faith recipient of the payments," he said in his judgement.
"He is in all respects an innocent investor."
But, the judge acknowledged, due to the publicity surrounding the scheme "investors knew that the returns which had been reported to them were fictitious."
"The proposition that an investor who had been paid fictitious returns would be entitled to retain those returns (which, on the information then available, must have come from the funds of other investors) must have been at least questionable."
Acting for McIntosh yesterday were leading Wellington based and Queen's Counsel Justin Smith and Jack Wass. Smith is a former Crown Prosecutor and was also a partner at Russell McVeagh.
Bell Gully
acted for the applicants.