NRF, G+T, Rajah & Tann advise on Singapore specialist data centre… Mid-size UK firms in good health says Law Society…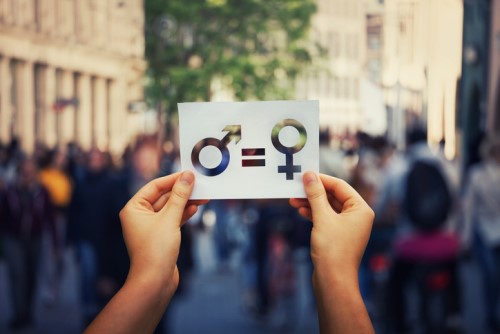 International law firm Jones Day says the lawsuit filed against it by six former female associates is without merit.
While acknowledging the firm's equality in hiring men and women, the lawsuit alleges that men get the best work and are promoted even when their legal skills are "notably deficient."
They claim the firm underpaid them as a result of gender and pregnancy discrimination.
Jones Day has issued a statement disputing claims including pay discrimination; and the allegation that women, especially those who take family leave, cannot succeed at the firm.
The statement highlights several metrics supporting its equality credentials including the many women who are in leadership positions.
"The distorted picture of the Firm portrayed in the complaint is not Jones Day. We will litigate this case in court, not in the media, and are confident we will prevail," the statement concludes.
NRF, G+T, Rajah & Tann advise on Singapore specialist data centre
A new hyperscale data centre in Singapore will proceed thanks to advice from several law firms.
A cross-border team from Norton Rose Fulbright in Australia and Singapore advised hyperscale data centre specialists AirTrunk on the development and financing of a Singapore facility. The team was led by banking & finance partner Chris Patten.
"We are thrilled to help AirTrunk launch its expansion into the Asia-Pacific region and for our firm to continue to be part of the digital infrastructure boom," said Patten.
Meanwhile, Rajah & Tann advised AirTrunk on property matters and Gilbert + Tobin led the legal team for the financiers including Deutsche Bank and Goldman Sachs.
Mid-size UK firms in good health says Law Society
The health of mid-size law firms in England & Wales has been reported by a Law Society study.
It shows that 2018 provided a solid year of growth with a median income rise of 4.2%.
"Median fee income per equity partner has increased by 6% over the past year, and the ratio of fee earners to partners remained steady," said Law Society president Christine Blacklaws.
However, confidence has slipped a little as Brexit adds uncertainty to the market, weakening growth expectations for 2018/19 to 3.2%.
Regulatory compliance and cybersecurity are also concerns for the sector.
"The legal sector is an active and vibrant contributor to the UK economy. It contributes over £26 billion to the UK economy annually, with over £4 billion in net exports," Christina Blacklaws added.
The full report is available at lawsociety.org.uk