Largest valuation ever for UK law firm IPO... Herbert Smith Freehills boosts Joburg francophone offering...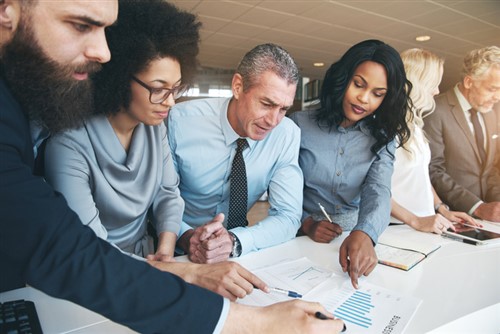 Almost twice as many in house legal departments say they have increased workloads as those that have increased budgets.
The revelation shows the level of pressure on in-house legal teams as corporates save money by reducing spend on outside counsel while expecting their team to deliver more.
The latest Thomson Reuters Legal Tracker reveals that 68% of respondents from in-house teams say their legal matters workload has increased over the past 12 months; just 35% said budgets were higher than a year ago.
"The data emphasizes how legal departments are continuing to manage their responsibilities and work more efficiently amid budget challenges or constraints," said Chris Maguire, managing director of the U.S. Corporate segment, Thomson Reuters Legal.
The report uses anonymized data from more than 1,200 legal departments and survey responses from 217 legal departments.
The information shows that there are 5 key initiatives for legal departments: Controlling outside costs; Using technology to simplify workflow and manual processes; Internal data security; Legal operations; Drive internal efficiency in the delivery of legal services
"One significant area that is seeing substantial growth and investment is the legal operations function," adds Maguire. "Employing this operational focus, legal departments are leveraging technology and process improvements to more efficiently serve the organization."
Fifty-one percent of legal departments have dedicated legal operations staff with the remaining legal departments sharing the operational responsibilities among the entire legal department staff.
More than half have not increased budgets for technology but the top emerging solutions for its use are: Document management; Contract lifecycle management; Legal workflow automation tools; and Knowledge management.
Largest valuation ever for UK law firm IPO
A regional law firm has provided a multi-million pound windfall for its chairman and other selling shareholders.
Knights will begin trading on the London Stock Market's Alternative Investment Market this week and the successful IPO price of 145p per ordinary share has netted the four selling shareholders a £20 million windfall from the £50 million raised.
The IPO values the firm at £104 million, smashing the £100 million record set by Gateley, which went public in 2015, the last law firm in the UK to do so until now.
Herbert Smith Freehills boosts Joburg francophone offering
Herbert Smith Freehills has hired a leading Africa specialist to give the global firm a leading position in Johannesburg.
Olivier Binyingo's appointment as director means HSF now has the largest francophone offering in the market.
"We are delighted to welcome Olivier to the Johannesburg and Africa team," says Edward Baring, Managing Partner in the Johannesburg office. "Olivier has worked in over 40 countries on the continent and is incredibly well respected for his experience, insight and ability to assist clients to navigate the intricacies and challenges related to doing business across the continent."
Binyingo will work closely with francophone Africa specialist and partner, Bertrand Montembault' and Rudolph du Plessis, who leads the firm's M&A offering from Johannesburg.