Reed Smith begins 2019 with 75 promotions… Leading antitrust lawyer joins MoFo in Tokyo…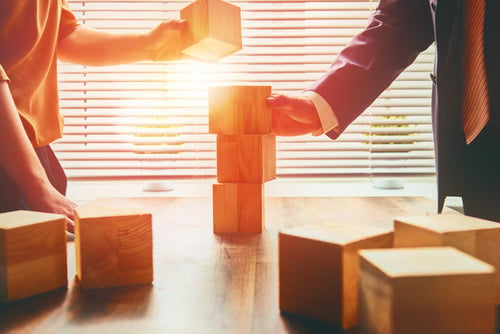 Global firm expands with new Saudi association
HFW has announced an association in Saudi Arabia with Mohammed Al Khiliwi.
The global firm's latest expansion brings its Middle East practice to more than 60 lawyers in office in Abu Dhabi, Dubai, Kuwait City and Riyadh. The firm now has one of the largest practices in the region among international peers.
As part of the association, pending registration with the SRA, Mohammed Al Khiliwi will become an HFW partner.
Richard Crump, HFW's global senior partner, said that the Middle East is an important region for the firm.
"The region is a priority for each of our global industry groups – aerospace, commodities, construction, energy, insurance and shipping – and is fast becoming a major centre for international dispute resolution, which is a key part of our practice globally," he said. "Our Middle East practice has more than doubled over the past three years and we have ambitious plans for further growth across our core sectors and services, as we seek to establish HFW as the leading international law firm in the region."
Reed Smith begins 2019 with 75 promotions
Reed Smith has appointed 43 new partners and 32 counsel in its latest promotion round.
Among the new partners are four in Asia Pacific: Tat Pan (Hong Kong) of the Transportation Industry Group; Michael Sinn (Hong Kong) of the Financial Industry Group; Cynthia Wei (Hong Kong) of the Global Corporate Group; and Gerald B. Licnachan (Singapore) of the Energy & Natural Resources Group.
Meanwhile, Hong Kong lawyer Vicky Chan becomes counsel in the Global Corporate group.
Globally, 16 of the new partners are female, comprising 37% of the partner cohort; 17 of the new counsel are female, comprising 53% of the counsel cohort.
Leading antitrust lawyer joins MoFo in Tokyo
Morrison Foerster has added strength to its global antitrust law and investigations, and white collar defence practices with the hire of Daiske Yoshida.
He joins as a partner with 12 years' experience in Tokyo and more than 20 years of cross-border regulatory experience in the US and Japan. He began his career in New York and was previously with Latham & Watkins in Tokyo.