Over a decade, the lawyer is said to have defrauded the firm out of US$4.2m in legal fees and costs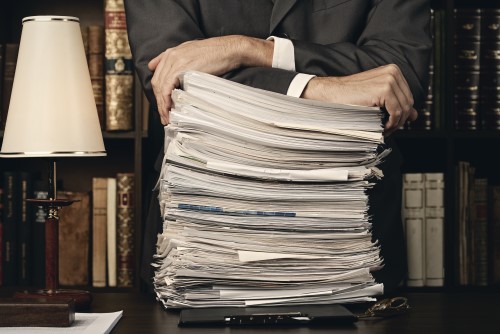 US federal prosecutors have charged a Pennsylvania lawyer with mail fraud, alleging that he stole millions from his former law firm over a decade.
Neil Mittin, 64, engaged in a scheme to steal numerous personal injury and other legal matters from his firm from 2008 to 2018, prosecutors alleged. He faces up to 20 years in prison if found guilty.
The senior lawyer worked at Gay Chacker & Mittin for 38 years, specialising in personal injury matters. The firm, which specialises in personal injury but also represents individuals in other types of legal matters, has since changed its name to Gay & Chacker.
Mittin is said to have referred matters from Gay & Chacker to outside attorneys, often without the knowledge of client. The outside attorneys to whom Mittin referred the cases would then represent the clients, attempt to resolve the matter through settlement or trial, and subsequently pay Mittin a referral fee that averaged between 33% and 40% of the contingency fees obtained, as well as reimburse costs incurred by Gay & Chacker before the case was referred.
Mittin is alleged to have concealed the cases he referred to outside counsel by making it appear in the records of the firm that there was no settlement or resolution and that the cases were not viable.
The cases that were referred out of Gay & Chacker generated about US$10.8m in recoveries, prosecutors said. Mittin is alleged to have defrauded the firm out of about US$4.2m in legal costs and fees.
"Attorneys of any kind, public or private, take an oath to act in accordance with the law – they are and should be held to a high standard of conduct," US Attorney William McSwain said. "As alleged, the defendant defrauded his employer of millions of dollars, which is illegal conduct for an employee in any line of work, but is especially egregious for a lawyer."
"Mittin allegedly diverted millions of dollars of business from his long-time employer, for his own benefit," said Michael T. Harpster, special agent in charge of the FBI's Philadelphia Division. "Anyone willing to break the law and commit such fraud will be investigated and properly held accountable."
The case, which was investigated by the FBI, is being prosecuted by Louis Lappen, deputy US attorney.