"Custody", "client", and "primary carer" were among words IDed by family lawyers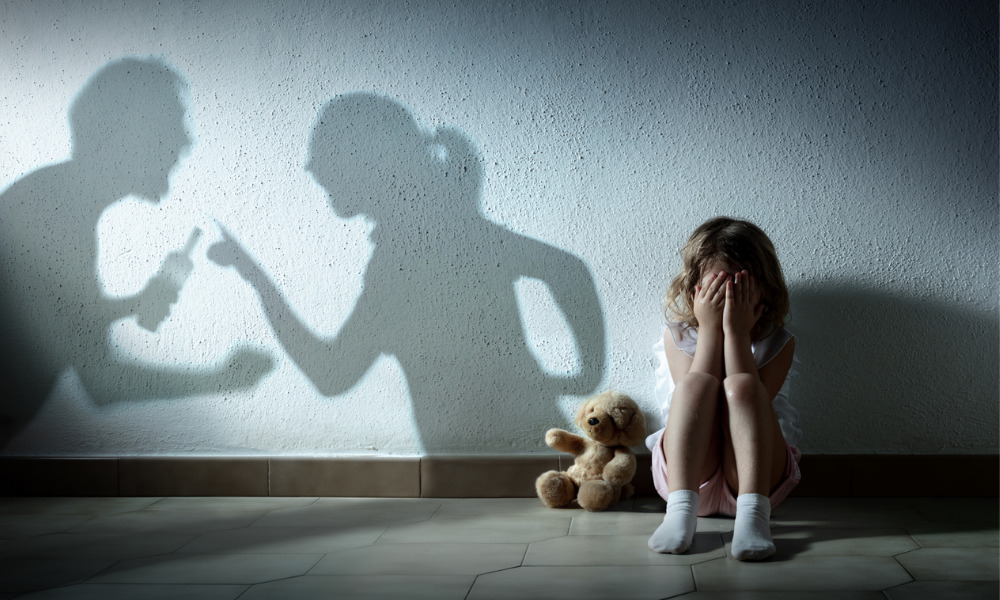 "Custody", "battle", "parties", "rights", and "dispute" were among the words family law professionals considered the most harmful to family relationships, new research has found.
Family Solutions Group, a UK-based network of individuals with practical experience working with separated parents and their children in and out of court, was established by Justice Stephen Cobb in 2020 with the aim of improving the experience of separated families even before an application made it to the family court.
The group celebrated the first anniversary of the no-fault divorce reforms – which came into force in the UK last 6 April 2022 – by calling for an end to the "combative" language used in family separation cases.
The group's clamour for the end to combative language in separation cases followed three months of "language matters" workshops, during which the Family Solutions Group gathered around 400 professionals – including solicitors and judges – and asked them to share words they identified as the most harmful to family relationships.
Other words considered harmful were "entitlement", "fight", "opponent", "my client", "applicant", "access", "judgment", "50-50", and "primary carer". Family law professionals agreed that the use of first names and words such as "collaboration", "problem-solving", "co-parenting", and "our children" were helpful in family separation situations.
In another study, Family Solutions Group found that 86% of over 220 respondents "strongly agreed" that plain language in place of legal jargon would help instances of family separation, while more than a quarter (76%) said that the use of first names in place of terms such as "the applicant" helped.
Asked what they considered the greatest obstacle to changing the language around separating families, most respondents chose "habit", with more than 70% agreeing they would need formal guidance from the judiciary to make the change.
"It's shocking that harmful terms like 'custody' are still commonplace in our society and the media despite every effort to remove them," said Family Solutions Group chair Helen Adam. "The 'fighting talk' so often used in the context of family separation sets parents against each other, escalating family problems and putting children at risk. A 'custody battle' suggests a tug-of-war between parents for the control of their child, with parents pulling against each other. Not only is this 30 years out of date, but it's harmful to children, unhelpful for parents, and ultimately damaging to society."
Family Solutions Group released a paper proposing a new look and language with which to frame and deliver family law. It would replace the current family law language – which the group pointed out had evolved out of an adversarial and accusatory legal system – and instead move towards wellbeing and child welfare, framed by the following core principles:
Plain English – the use of understandable words rather than jargon,
Personal – the use of family names over legal labels,
Proportionate – the use of language proportionate to the family issues being considered,
Problem-solving – the use of constructive language instead of battle language so issues can be approached in a child-focused and problem-solving way, and
Positive futures – the emphasis not on past recriminations but on building positive futures in which children could thrive.
"In these days of increasing awareness of the impact of language upon minority groups, it is extraordinary that there is such a blind spot over the impact of language on families who separate," said Adam. "The simple truth is that fuelling aggression and battles between parents increases the risk of harm to their children. Our language should reflect a problem-solving approach rather than stoke the fire of a battle."