The new partners, who come from an elite US firm, have been appointed to leadership positions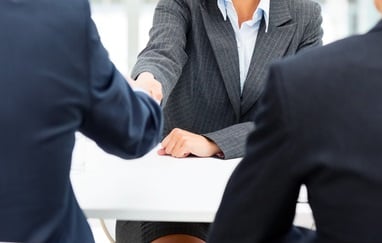 DLA Piper
has snagged two senior partners from Jones Day in Tokyo to upgrade two of its practice groups.
The firm has appointed Kaoru Umino and Dan Matsuda as partners and has given them leadership roles. Umino will helm the global firm's finance and projects practice in Tokyo. Matsuda has been tasked to oversee the firm's energy group that operates within the Tokyo corporate practice.
Umino, who has more than 25 years of experience, specializes in complex cross-border finance and corporate transactions in New York and Tokyo. She has particular focus on corporate finance, structured finance, and debt restructurings.
Umino, who is admitted in New York and registered in Japan as a foreign qualified lawyer, has represented Japan Bank for International Cooperation and major Japanese commercial banks in export-import, investment, and projects financings in Latin America and Asia. She is also an expert advising international investors, developers, and contractors with their investments in renewable energy projects in Japan. She is also a former managing director and associate general counsel for J.P. Morgan in Japan.
Matsuda, a corporate law specialist who is qualified in both Japan and New York, has nearly two decades of experience advising on domestic and cross-border M&A transactions, joint ventures, manufacturing and distributorship structures, and real estate transactions and investments. In his practice, he regularly acts advises on securities regulations, commercial disputes, and general corporate matters. These matters span several sectors, including chemical, energy, technology, and automotive.
"Kaoru and Dan's appointments reflect our commitment to expanding our ability to service inbound and outbound transactions in Japan. This is the latest step in the growth of our finance and corporate practices in Asia," said Terry O'Malley, DLA Piper Asia chair.
The firm recently expanded its finance and projects practice with partners Douglas Murning, Matthias Schemuth, and Andrew Payne. It has also hired lawyers like Qiang Li, Stewart Wang, and James Chang in China.
Related stories:
Global giant helps UK holiday company further expand in Australia
2017's largest ASX tech IPO succeeds with top firm's help