Law firms need to offer more than money to attract talent… Mayer Brown adds Hogan Lovells partner to HK team…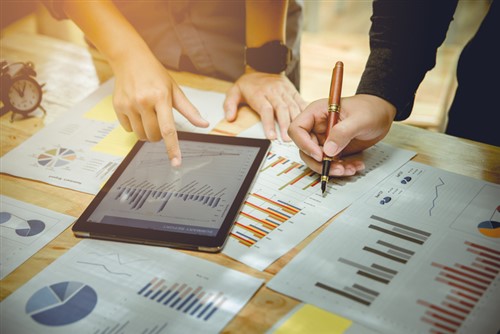 Despite challenging conditions at the start of the year, 2019 could end up as a 'classic' for Australian IPOs according to a new report from Herbert Smith Freehills.
While continued trade tensions between the US and China, Brexit, state and federal elections in Australia and the regulatory fallout of the Financial Services Royal Commission, will all test market confidence in the first half of the year, the firm expects a rebound from the difficulties that began last year.
"Some IPOs will still try to time the market perfectly for launches, which will be challenging. IPO issuers and investors may have to accept that these transactions will need to have a greater focus on the long term rather than the short," said partner Michael Ziegelaar, global co-head of capital markets.
Even in challenging conditions, with fewer listings in 2018 than 2017, IPOs in 2018 raised over $1 billion more in capital than the previous year.
"2019 is shaping as a classic IPO year where the IPOs occur in the second half, after some volatility has calmed. And once the IPO window does crack open, we expect it will open properly for a solid end to the year," added Ziegelaar.
Globally, large IPOs in 2019 will be dominated by technology companies, with Uber, Lyft, Zoom, Slack, Palantir and Cloudflare all subject of speculation.
The full report is available in the Latest Thinking sector of the firm's website.
Law firms need to offer more than money to attract talent
A survey of law firms has found that attracting talent is the top challenge and compensation packages are not enough to change that.
The poll was conducted by legal recruiter Robert Half among Canadian law firms, 83% of which said demand for services was increasing.
But 31% put recruiting highly skilled legal professionals as the greatest practice management challenge, beating caseload or workflow management (19%), offering alternative billing fees (14%), staying current with new technology (13%), improving employee retention rates (12%), and enhancing client service levels (11%).
"Compensation alone is no longer enough to gain a competitive advantage in today's candidate-driven job market," said Jamy Sullivan, executive director of Robert Half Legal. "Employers need to go beyond merely advertising open positions and put greater focus on promoting the benefits of joining their organization."
Sullivan advises that firms should showcase their corporate culture, promote professional development, and offer perks that matter including flexible working.
Mayer Brown adds Hogan Lovells partner to HK team
Steven Tran has joined Mayer Brown in Hong Kong as a partner in the Corporate & Securities practice.
He joins from Hogan Lovells but was previously with Kirkland & Ellis and has more than 20 years' experience in the Asia market, focusing on private equity and M&A.
Practice co-leader Jason T. Elder says Tran's hire is part of Mayer Brown's increased growth of its corporate capabilities.
"We expect this momentum in our practice to continue, particularly in private equity, as we expand to meet our clients' needs with world-class lawyers who have extensive Asia-Pacific experience. We are very pleased to have recruited such a high-caliber partner in Steven to complement our group of top-notch lawyers," Elder said.
Tran's arrival also strengthens the firm's global private equity capabilities, forging a stronger connection with groups led by Perry Yam in London and Philip Brandes in New York.