BCLP hires former Gowling WLG tech head for Cubed platform… Dentons welcomes healthcare execs from Canada and China…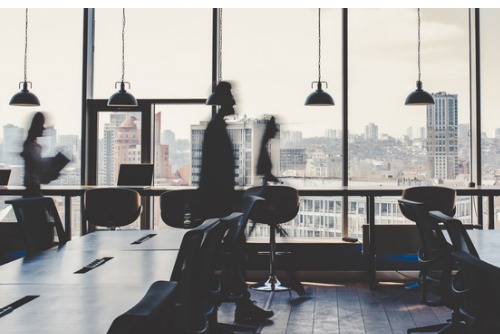 Ashurst opens Global Delivery Centre in Brisbane
Ashurst has opened a new office in Brisbane that will serve as its second Global Delivery Centre and extend the firm's next-law platform Ashurst Advance.
The office will work along with the firm's Glasgow delivery centre to provide worldwide support for the firm's offices, enabling its lawyers to work in an agile and efficient way.
The office at 180 Ann Street will create 150 quality jobs over 5 years and will be led by Ashurst's Australian head of HR Richard Knox.
"Our new office will provide a great location to develop our Ashurst Advance offering to keep pace with client demands for innovative and more cost-effective delivery of legal services," said Knox. "Ashurst Advance has had legal technologists and AI capabilities based in Brisbane, and late last year we established a team of legal analysts to focus on document intensive projects and support a broad range of practice areas. We have already expanded that team and expect further growth, as well as the addition of new Ashurst Advance roles at the Global Delivery Centre."
BCLP hires former Gowling WLG tech head for Cubed platform
International firm Bryan Cave Leighton Paisner has formerly launched its 'business-as-usual' solution platform to support clients' high-volume legal work.
"BCLP Cubed gives clients the option of a one-stop-shop for their high-volume work in a way that integrates complex advice and legal operations support, all within the framework of a major law firm. In addition to speeding up transaction cycles and reducing costs, the service will enable better risk management for clients," explained Neville Eisenberg, BCLP Cubed's CEO.
BCLP Cubed has seen investment in recent months and the formal launch will initially focus on areas where clients typically experience high volume demands and those in which the team already has experience.
These include supporting real estate asset management, delivering commercial contract services, streamlining the generation and management of loan agreements, and responding to European data access requests.
To drive the business forward, the firm has hired the former head of architecture and innovation at Gowling WLG, Jody Jansen, as chief technology officer.
"I am delighted to be joining BCLP Cubed. It is an exciting new concept that will deliver significant benefits for clients and establishing a state-of-the-art technology platform on which to operate will be critical to its success. There's already been a huge amount of progress in developing the new approach and I look forward to working with the team to maintain the momentum they have created," Jansen said.
Dentons welcomes healthcare execs from Canada and China
Healthcare companies from Canada and China were brought together for a roundtable at Dentons in Vancouver this month.
The executives discussed the challenges and opportunities for Canadian brands seeking to enter the vast Chinese market including the regulatory and legal considerations.
The roundtable was co-hosted by the Cancouver Economic Commission.