For Ranjani Sundar, the profession should always be looking to help those without access to justice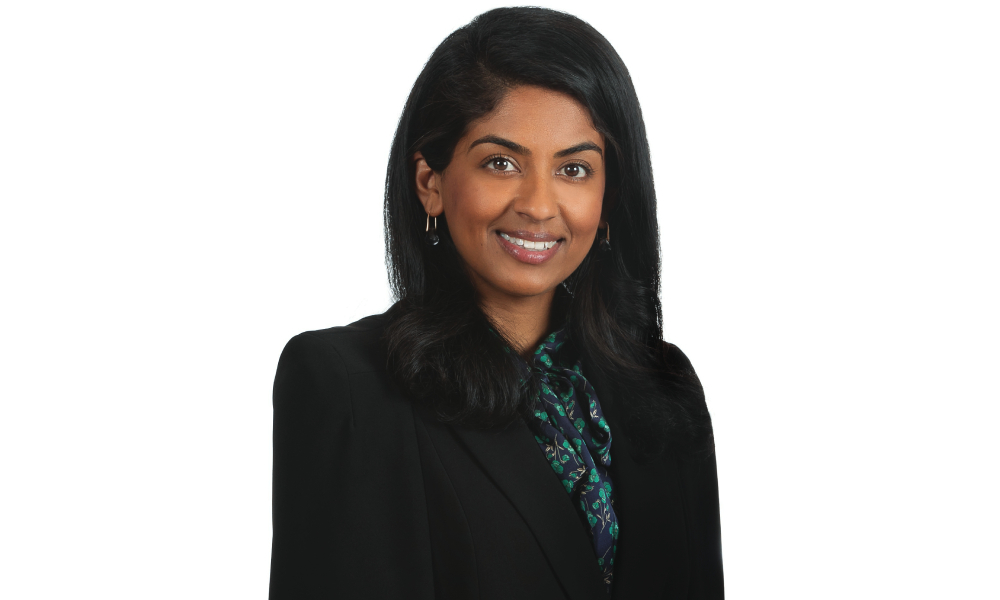 Ranjani Sundar grew up with a thirst for reading – particularly courtroom dramas – and it was books such as these that eventually convinced her that she "belonged in the courtroom" too. Today, she champions the cause of those without access to justice as a member of the Australian Council for the Mission to Seafarers.
Sundar also advocates for mental health and wellbeing as one of HFW Australia's Mindful Business Charter Champions, and in her role as a senior associate in the firm's fraud and insolvency group, she is looking to guide clients through the insolvency law reform.
In this interview, Sundar talks her love of John Grisham, motherhood, the many pros of being in the moment, the crucial role of technology in the legal industry's progression and making a difference.
What made you choose a career in law?
Growing up, I was a voracious reader. My favourite books were courtroom dramas written by Erle Stanley Gardner and John Grisham. I decided that I too belonged in the courtroom!
What do you love most about your job?
The team with whom I work. I am very fortunate to work with a group of motivated, like-minded, supportive individuals, including clients, who make coming to work a real pleasure.
What is going on at the firm? Are there any new programs and initiatives that you're particularly interested in?
In 2019, the firm signed the Mindful Business Charter. The timing was perfect given that COVID-19 struck shortly thereafter and the wellbeing of employees became a focus for many if not all businesses. As a "Mindful Business Charter Champion" at HFW, I have had the privilege of speaking with several colleagues across the firm about the firm's pledge to the importance of mental health and wellbeing and better understanding what mental health and wellbeing means for different individuals.
What has been your proudest accomplishment in the last year or so?
My proudest accomplishment is, without a doubt, my 9-month old baby! Motherhood has been a wonderful experience thus far and the biggest lesson I have learned is to be present. Whether it be at work or at home, I have learnt that being "in the moment" allows you to interact better with others, identify opportunities and contribute real value. Being present also increases productivity!
What should the profession and law firms focus more on?
In my experience, whilst the profession and many law firms already focus on pro-bono work, I feel that our responsibility to the community continually grows and that more focus can and should always be on assisting those who do not have access to justice. I sit on the Australian Council for the Mission to Seafarers and I am always pleased to see that the advice and assistance that HFW provides to the organisation really makes a difference to not only the charity itself, but to the hundreds of seafarers that arrive every day to Australian ports.
What are the challenges you expect in your practice, and in the business of law in general, going forward? What challenges are particularly pressing in the country's legal industry?
As the nation braces itself for a recession, a real challenge for the industry will be to create efficiencies within our practices and develop innovative and cost-effective ways to meet our clients' needs. Technology is key to the progression of our industry and it presents numerous opportunities, as well as challenges, to the way we work.
What are you looking forward to the most in the coming year?
I am working to further develop HFW's fraud and insolvency practice in Australia and the coming year will be critical in that regard. Amongst other things, I am looking forward to working with clients to navigate the insolvency law reform.