The body made history last year by naming its first all-female executive in over a century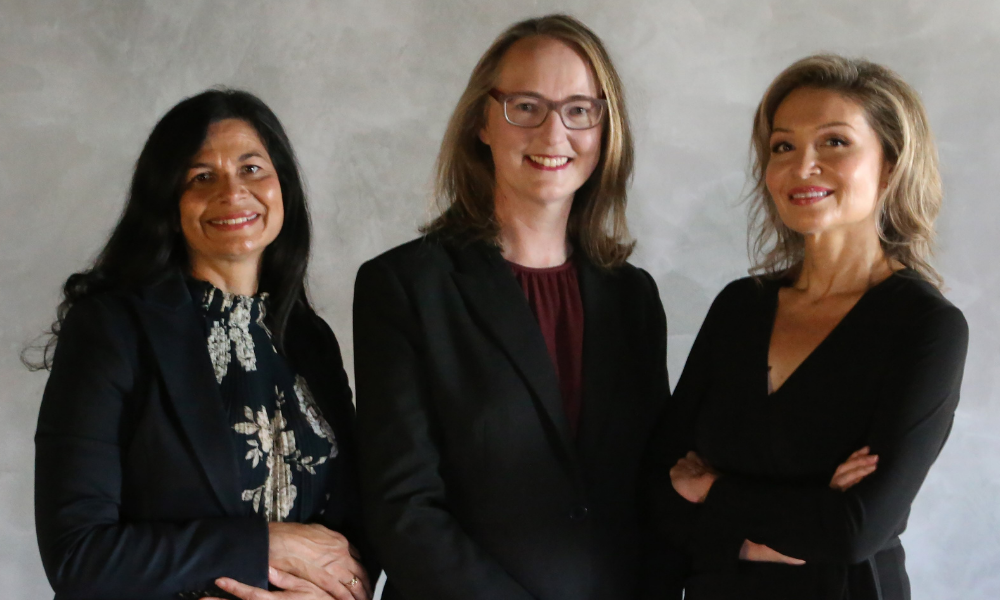 Women will continue to lead the Institute of Patent and Trade Mark Attorneys (IPTA) following the unopposed re-election of its all-female executive at the body's 103rd AGM and annual conference.
President Janelle Borham and Vice Presidents Jennifer McEwan and Christine Emmanuel-Donnelly first took the helm last year in a landmark move – they made up the first all-female executive in the IPTA's 102-year history.
"Striving for strong female leadership is very important to me to achieve a well-balanced profession and I hope to inspire and encourage young women to enter and stay in the profession." McEwan said.
The three women bring 37 years of IPTA Council experience to the table, as well as expertise gleaned from their various positions outside of the body.
Borham is part of Griffith Hack's chemistry and life sciences team as a principal and patent attorney. She has pitched in on IPTA initiatives like the cultivation of its connection with IP Australia, the preparation of government submissions related to proposed legislative reforms and the introduction of an online education series for IPTA members.
McEwan is an active member of the body's trademarks committee, in addition to her role as a Wrays principal and national practice leader in trademarks. She developed a mental wellness program for IPTA that includes regular health and wellbeing seminars and free consultations with psychologists, and has also advocated for IP rights awareness in minority communities.
Emmanuel-Donnelly serves as non-executive at two medical device companies, as well as university IP and commercialisation manager. She established the IPTA's in-house members and commercialisation committee to champion the body's in-house members.
Women make up 42% of patent and trademark attorneys in Australia – while this represents a bigger percentage than before, Borham believes that there can be further progress.
"Hopefully being active in the IP community, and being visible as president of IPTA, will reinforce the message that women can forge fulfilling and successful careers in IP, and there is strong support for this across the profession," she said.