The co-founders will helm a new team responsible for integrating machine learning into the legal profession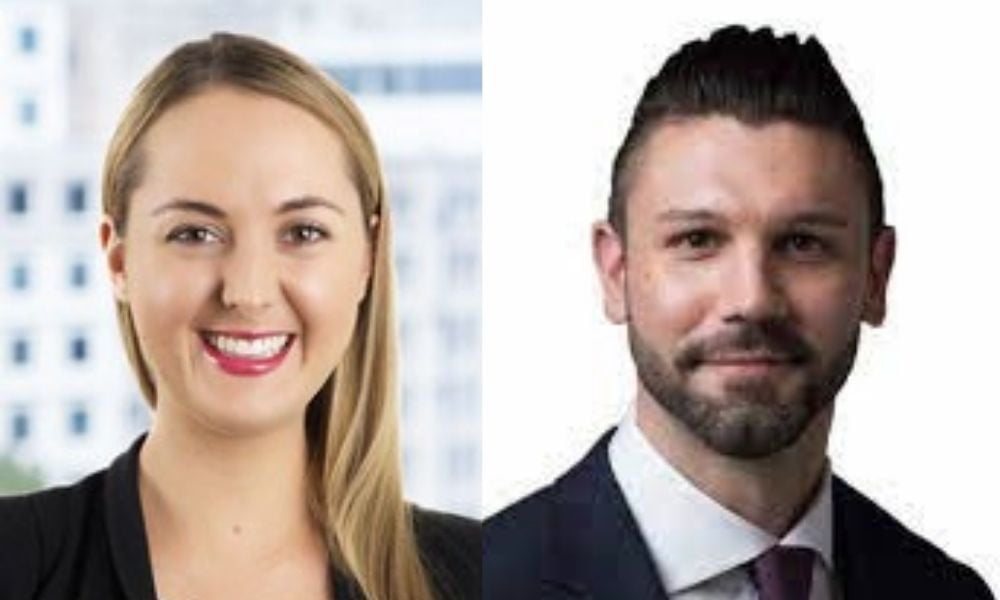 Baker McKenzie has named two co-founders to head up a new team put together for its newest AI innovation initiative.
Danielle Benecke and Brian Kuhn will work under CIO Ben Allgrove to leverage the AI-powered advanced analytics and augmented research platforms created by AI tech company SparkBeyond for use in projects that will look into novel ways of utilising machine learning in the legal profession. The aim of the initiative is to revolutionise the industry and tackle key societal issues, Baker McKenzie said.
The firm's exclusive partnership with SparkBeyond is a "moon-shot venture" within Reinvent, Baker McKenzie's wider innovation program.
"We received over 750 applications for the co-founder roles, validating our belief that we were offering something different here in setting up this new team. We were truly impressed with the calibre of lawyers, technologists and others who applied. I could not have asked for a better response. In Brian and Danielle, we have found two outstanding co-founders with a strong track record of successfully leading teams, collaborating across multiple jurisdictions and driving legal innovation within the organisations in which they have worked, including our own firm," Allgrove said.
Benecke is a senior attorney with Baker McKenzie who specialises in IP and tech. With qualifications to practise in both California and Australia, she was named among Australasian Lawyer's Rising Stars in 2014.
She is one of the firm's Reinvent Ambassadors in addition to serving as a regional Reinvent Champion – a regional ambassador network leader assisting on others' innovation journeys.
Kuhn, who works from Washington DC, has a strong background in developing legal-focused AI-based software offerings and AI-augmented services. He was previously the vice president of digital strategy and solutions at alternative legal services provider Elevate.
As a co-founder and operator of the IBM Watson Legal consultancy, which counted the legal departments of Fortune 500 and Global 500 companies among its clients, he was among the pioneers of implementing a platform strategy and rapid customisation in designing AI-based product and consulting offerings for the legal profession. In his role, Kuhn was in charge of conceptualising, establishing and supervising all aspects of the consultancy's offering,
As co-founders of Baker McKenzie's AI transformation initiative, Benecke and Kuhn will helm a team of 11 that will be responsible for integrating Baker McKenzie's legal expertise with data science and machine learning.
"The experience [Benecke and Kuhn] will bring, from both inside and outside our firm, will help us to continue to explore what the future of the law – and in particular machine learning enabled judgement – will look like," Allgrove said.
The co-founders will also work with SparkBeyond's data scientists, data architects, data analysts and project managers over the next three years to execute projects that "will have social impact, identifying and solving those problems that would most benefit from combining human judgment and machine learning capability," Baker McKenzie said.
"Danielle and Brian are expertly positioned to drive our specialist, multi-disciplinary new team, helping us to accelerate growth in our Reinvent strategy, whilst also embarking on the next stage of our partnership with SparkBeyond. I look forward to seeing them take the next step in embedding machine learning in our business to create new value for our clients and our communities," global chair Milton Cheng said.
Benecke and Kuhn are set to supervise the launch of Project Liberty, which utilises SparkBeyond's AI engine to delve into the unintended negative impact of child detention.
"We're very excited to work with Danielle and Brian on continuing to build our AI transformation and social impact initiatives. Our shared mission to transform the legal industry and tackle critical global issues with AI and machine learning will gain even more momentum under their leadership," SparkBeyond CEO Sagie Davidovich said. "Our work on Project Liberty is a first and major step in this direction, and we look forward to the next giant leap in leveraging AI for the greater good."