Australasian Lawyer profiles 50 early-career lawyers who are already making a name for themselves in the Australian legal market.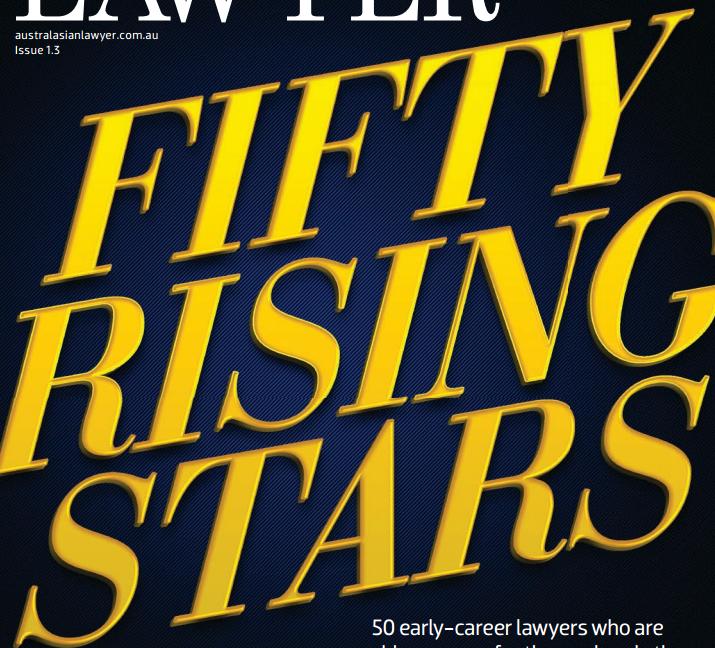 Australasian Lawyer profiles 50 early-career lawyers who are already making a name for themselves in the Australian legal market
The lawyers in this list are all aged 30 or under, but they are already taking the lead in significant cases and major transactions across a range of practice areas. Within their firms they are participating in practice development and spear heading other initiatives such as mentoring programs for new practitioners. Outside of the office, these lawyers are contributing to the wider community through participation in legal associations, legal education and pro bono work. Each generation of lawyers leaves its mark on the profession, and no doubt many of these faces will be leading law firms through the changes and challenges facing the profession over the coming years.
Saran Bavich, Gadens
Admitted: 2013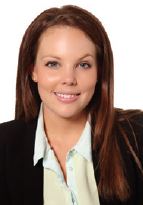 Bavich's impressive client list includes national financial institutions and ASX-listed entities, and her work frequently stretches across multiple jurisdictions. She is also playing a key role in the development of a new service offering to the Perth market. She has worked directly with a partner in the Sydney office to grow the insurance service line, which has contributed to the strategic growth of the firm. Her exemplary work as the sole provider of insurance advice in the firm's Perth office led to a secondment with Suncorp in NSW.

Danielle Skinner, Wotton + Kearney
Admitted: 2008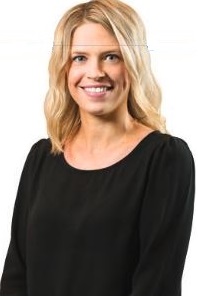 Skinner is a newly minted senior associate whose practice focuses on personal injury and construction matters. She has also developed experience in public and products liability and has been involved in a number of coronial inquests. She has defended claims against major public sector clients, including Sydney Water Corporation, Roads and Maritime Services and the Department of Education and Communities, and pursued recovery actions on behalf of the NSW Police. Her extensive experience includes acting in catastrophic injury claims and high-value construction disputes.
Damian Clancy, Colin Biggers & Paisley
Admitted: 2008

The largest Australian insurance claim made against London insurers in almost 20 years is among the many notable matters on Damian's CV. He also played a key role on the team that worked on the most recent Westpoint litigation against its former lawyers, in which the insured was completely successful in its defence of that proceeding. In addition, Damian was part of the team that defended the chairman of the Great Southern Group in a significant class action brought by investors.

Lauren Fieldus, Wotton + Kearney
Admitted: 2011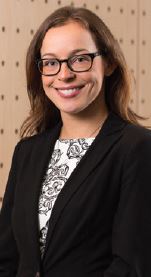 Fieldus's rapidly developing expertise in financial claims has already caught the attention of senior practitioners. She has acted in a number of complex class actions, D&O and other professional indemnity claims, including representing a director in the Federal Court class action against Octaviar Administration, and representing insurers in respect of the recent failure of a national retail organisation. Before joining W+K in 2012, Fieldus worked as Tipstaff to the Honourable Justice Marks, with whom she co-authored a book on the new work, health and safety legislation. She has also represented two asylum seekers pro bono in their judicial review appeals in the Federal Circuit Court.
David Carolan, Hall & Wilcox
Admitted: 2012

In just two years Carolan has demonstrated his ability in indemnity disputes and fraud claims; public and product liability; property damage (both recoveries and defended claims); and accident towing disputes. He works tirelessly for his clients, which include Insurance Australia Group, CGU Insurance, QBE Insurance, and Allianz Australia Insurance Ltd. Although still in the early years of his career, Carolan has already had a diverse range of experiences in the law. Prior to commencing practice in Victoria, he undertook internships with the United Nations Assistance to the Khmer Rouge Trials and the International Criminal Tribunal for the former Yugoslavia.
Katie Shanks, Wotton + Kearney
Admitted: 2010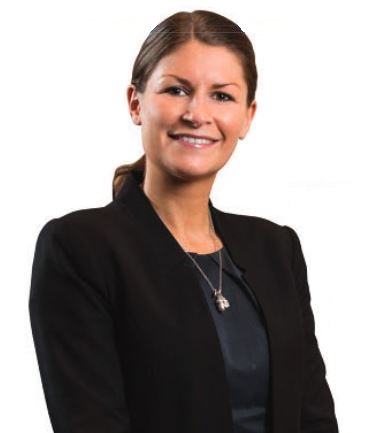 A growing talent in property and industrial special risks insurance, Shanks was a core solicitor on the W+K team established to advise insurer clients across their portfolio of commercial and institutional losses following the 2010 and 2011 earthquakes in Christchurch, New Zealand. She contributed to the successful resolution of a large number of claims, which required careful technical and strategic analysis on behalf of the firm's insurer clients. In July 2014, Katie was promoted to senior associate in recognition of her expertise and remarkable contribution to the firm's earthquakes team.
Luke Russell, Sparke Helmore
Admitted: 2012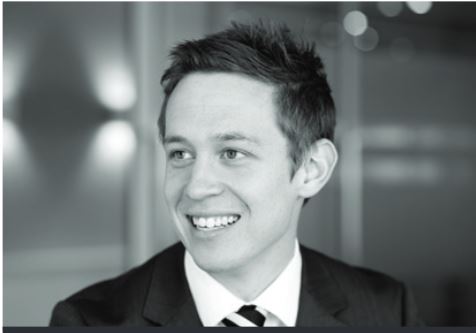 Russell is an up-and-coming insurance lawyer who specialises in general commercial insurance, focusing on liability claims. Working closely with a senior practitioner, he has already tackled a wide range of litigation matters, ranging from large-scale property damage disputes to intentional tort claims, labour hire cases and construction cases. His recent work includes assisting a prominent church in its preparation and appearance before the Royal Commission into Institutional Responses to Child Sexual Abuse.
Michael Rumore, Colin Biggers & Paisley
Admitted: 2010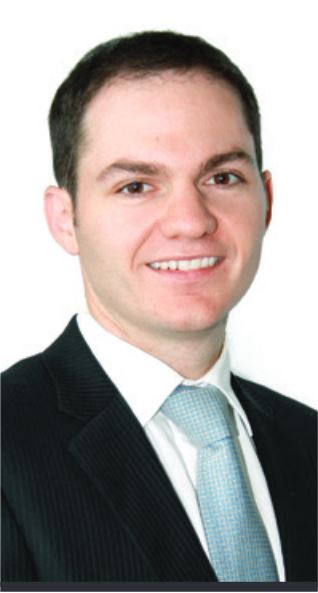 Rumore rapidly ascended to senior associate in the professional indemnity, coverage and policy drafting segments of CBP's insurance practice. He has also played an integral role in building CBP's presence in the public/general liability sphere. Prior to settling in insurance, he worked in construction law and property law. Rumore is a keen contributor to life at his firm. Along with a colleague, he set up the Young Professionals Group to help represent the interests of the younger lawyers at the firm.
Banking and finance

Rebecca Wood, K&L Gates
Admitted: 2013
Wood is one of K&L Gates' rising stars, with a workload focusing on restructuring and insolvency matters. She has assisted the firm's major banking clients in obtaining possession of properties, in litigation of secured and unsecured debts, and enforcement and priority issues regarding the Personal Property Securities Act. Wood's key achievements include assisting a banking client in obtaining possession of a large rural property in difficult circumstances where unusual issues arose with the property and a range of allegations were made against the bank. As part of the team acting for the bank, she obtained possession for her client and continues to masterfully deal with allegations against her client.

Catherine Zahra, Gilbert + Tobin
Admitted: 2009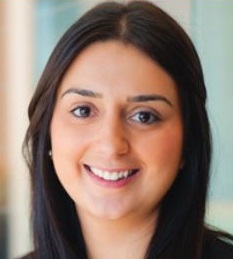 Zahra combines strong technical capabilities with a clear understanding of clients' commercial needs and goals. An impressive young lawyer in Gilbert + Tobin's banking and finance practice, she has worked on a number of high-profile infrastructure projects, including advising the financiers in relation to the Queensland Schools, Sydney Convention Centre and Eastern Goldfields Regional Prison PPP projects, and the consortium on the NSW Northern Beaches Hospital concession bid. In addition to her considerable PPP experience, she also advised the financiers in relation to the Sydney Desalination Plant privatisation and Healthscope on its project financing and project negotiations for the Gold Coast Private Hospital.

Abigail Farrelly, Ashurst
Admitted: 2011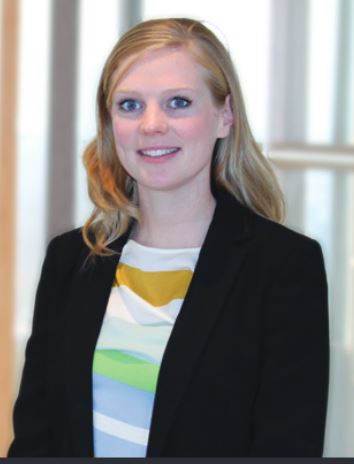 A senior foreign associate in Ashurst's banking and finance team, Farrelly has impressed through her work on a number of large-scale corporate, real estate and project finance transactions. Recent highlights include advising AquaSure consortium on its $3.7bn refinancing of the Victorian Desalination Project, and advising lenders on the $250m Essendon Airport refinancing. She has also advised on numerous residential and retail property financing matters. Prior to joining Ashurst, Farrelly spent three and a half years at Allen & Overy LLP in London.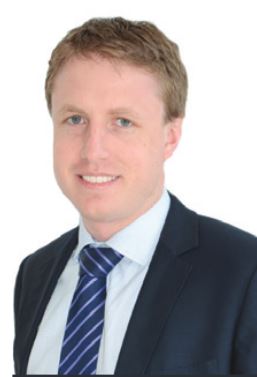 Since moving to Norton Rose Fulbright from King & Wood Mallesons, Murphy has worked on a range of complex debt transactions for an impressive array of major clients, including ANZ, Standard Chartered Bank, Macquarie Bank and NAB. His abilities have come to the fore on a range of complex matters, such as a US$200m syndicated facility that was used by an SPV company owned by ANZ to fund an iron ore prepayment facility provided to Fortescue Metals Group. He took a lead role on this matter and was responsible for drafting and negotiating the innovative facility agreement, which was the first of its kind provided by ANZ. Subsequently, Murphy was also involved in the upscale of the facility.
Tim Ma, King & Wood Mallesons
Admitted: 2009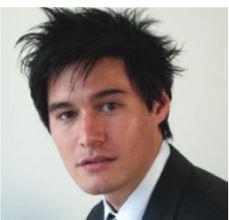 Ma was promoted to senior associate in July 2014 and has already had a stellar year as the running lawyer on the EastLink Tollway PPP, acting for ConnectEast, the concessionaire of the project, on the establishment of its domestic MTN program and ConnectEast's $250m capital markets issuance. He also advised on its $1.05bn bank debt facilities. This year Ma has also advised the financiers to Axiom Education, the concessionaire of the VicSchools PPP, on the refinancing as part of AMP Capital's acquisition. Outside the office, Ma is tournament director of the 'Bolton v Stone' Melbourne inter-law-firm cricket competition.
Abi Uthayachandran, Gadens
Admitted: 2010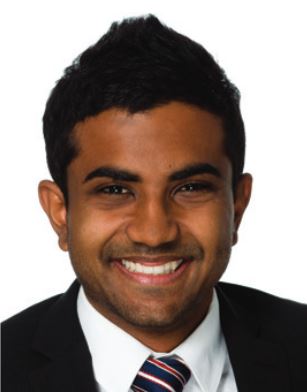 Uthayachandran's leadership and technical skills have allowed him to excel on a number of significant and complex cross-border transactions, including InterOil's successful US$525.6m sale of the group companies that held its Papua New Guinean oil refinery and petroleum products distribution businesses to Singapore-based Puma Energy Group. In addition to major deals, he has made important contributions to legal learning activities within the firm, including setting up a CLE committee within the banking team specifically to facilitate training the team on larger transactions.

Peter Chandler, Hall & Wilcox
Admitted: 2012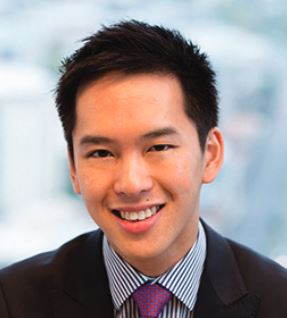 Chandler is a bilingual transactional lawyer with wide-ranging experience in advising prominent Chinese state-owned enterprises, domestic and international financial institutions, real estate investment funds, and publicly listed and private enterprises. He is an up-and-comer in the world of banking and finance transactions, including syndicated facilities and related security issues, structured and asset-based finance, and project finance. Before joining Hall & Wilcox, Chandler was an associate in the energy and resources practice of the Australian affiliate of Chadbourne & Parke, where he was involved in advising four of China's largest steel mills on their $11bn Wheelarra joint venture with BHP Billiton and others.
Pro Bono
Mary Konstantopoulos, Clayton Utz
Admitted: 2013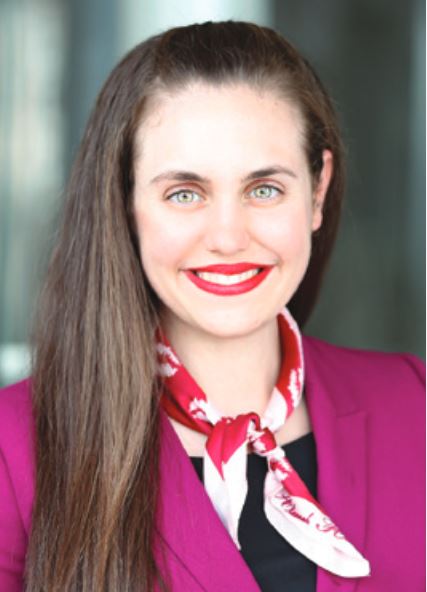 Konstantopoulos is fast becoming known for her outstanding community contributions, as well as her legal prowess on the Clayton Utz banking and financial services team. She is involved in the firm's Community Connect Committee, coordinating the Daystar Literacy Buddies program, and plays a key part in organising the annual Frocktober event to help fundraise and raise awareness for ovarian cancer. This year, she has performed over 80 hours of pro bono legal work, with her clients receiving over $30,000 in victim's compensation. Konstantopoulos is also an active breast cancer fundraiser, runs the 'Ladies who League' (a blog championing women's involvement in the NRL), and regularly appears on ABC Grandstand's HensFC.
Stephanie Puris, King & Wood Mallesons
Admitted: 2010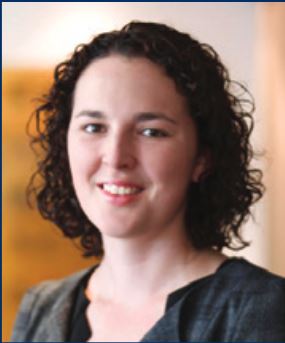 Puris has an exceptional record of participating in and leading community programs. She completed a six-month secondment with the National Children's and Youth Law Centre in 2011, which opened her eyes to the disadvantages faced by children across Australia. Upon her return to the firm, she became
KWM
's national coordinator of the NCYLC/
KWM
Cyber Project. Her coordination of the Cyber Project has enabled over 120 lawyers from
KWM
, and the firm's clients Telstra and ASIC, to provide pro bono legal advice directly to young people. She is also a member of the Steering Committee of the Australian Child Rights Taskforce, and was invited to consult with the Attorney-General's Department regarding the terms of reference for the Royal Commission into Child Sexual Abuse.

Laura D'Alessandri, Curwoods Lawyers
Admitted: 2009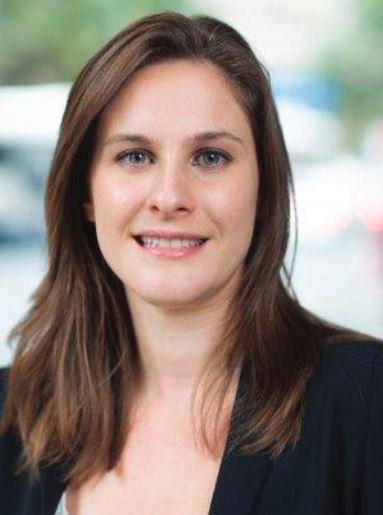 D'Alessandri's exceptional understanding of the market and her ability to develop close working relationships allow her to achieve the best results for her clients. In addition to being a talented CTP lawyer, she is also passionate about community activities. She's an active member of Curwoods' CSR Committee, recently travelled to Nepal to facilitate a medical camp, and has previously volunteered at a refuge in Thailand. As a Rotarian, D'Alessandri was recognised as a Paul Harris Fellow for her contribution by engaging younger people in community service.

Intellectual property

Danielle Benecke, Baker & McKenzie
Admitted: 2010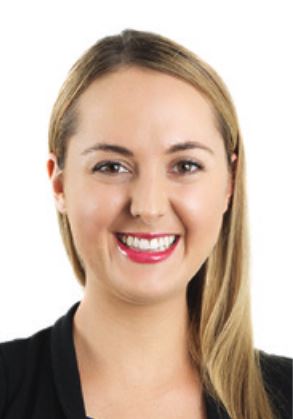 An associate on Baker & McKenzie Sydney's IP litigation team, Benecke works with a who's who of global luxury, entertainment and technology clients. In just over three years of practice, she has developed a specialisation in brand protection and her work has been recognised as having a level of sophistication beyond her years. A senior VP at Estee Lauder in New York recently described her as "nothing short of spectacular", praising her for her role in a complex and fast-moving counterfeiting case in the Federal Court. After winning a worldwide firm scholarship, Benecke will head to the US in August to undertake Stanford University's prestigious specialist IP LLM program.

Jacqueline Pitt, K&L Gates
Admitted: 2010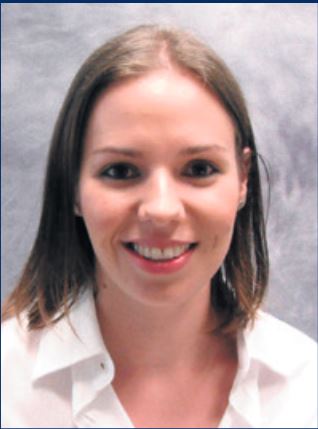 Pitt is by all accounts an outstanding young IP litigation lawyer. Her burgeoning practice focuses on often highly complex patent, copyright and trademark disputes, and she recently provided crucial assistance in the successful defence of a client's use of the colour yellow in a passing off and misleading and deceptive conduct action in the Federal Court. Not content with simply practising, in 2013 she became the founding president of BottledSnail Productions, a non-profit production company for the legal industry. As president, Pitt has managed creative productions seen by over 4,500 people, involving 150 lawyers and raising $20,000 to assist the Tristan Jepson Memorial Foundation's efforts to combat anxiety and depression in the legal profession.
Agribusiness

Adele O'Driscoll, Holding Redlich
Admitted: 2013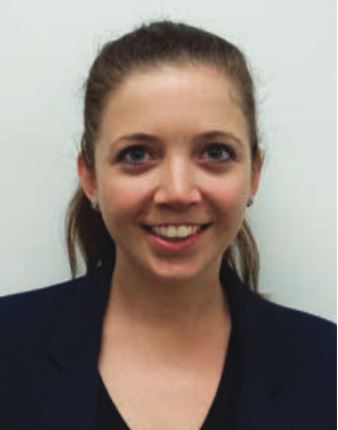 A third-generation lawyer from central Queensland, O'Driscoll acts for rural enterprises. She has recently been involved in several complex matters, including a $200m deal that crossed several international borders and may serve as a model for large-scale investment by Australian superannuation funds and investors in the future. This significant matter involved the sale and leaseback by Olam Almonds Australia Pty Ltd (a wholly owned subsidiary of Singaporean company Olam International Ltd) of its Australian Almond Orchards by the Adveq Almond Trust II (a group of international investors from America and Denmark).
Energy and resources

Cassandra Wee, Ashurst
Admitted: 2010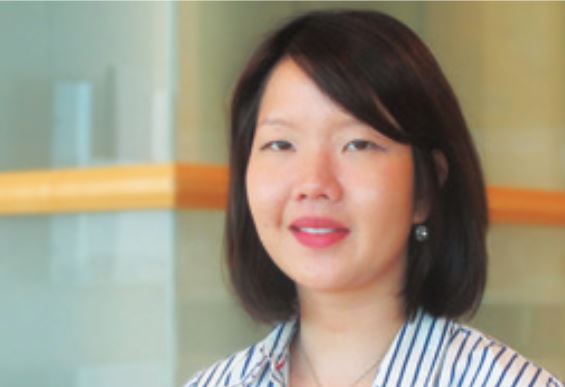 In the busy world of energy and resources, firms need lawyers like Cassandra Wee. A senior associate in the energy and resources group, she has gained considerable expertise in the oil and gas, electricity and mining industries and has acted for a number of the firm's key clients on matters ranging from LNG marketing, oil and gas/LNG project structuring and joint venture arrangements, to significant upstream and downstream energy offtake and purchase arrangements and the sale and purchase of significant assets in the mining, electricity and oil and gas sectors. Her work includes coordinating due diligence, drafting and negotiating transaction documents and preparing complex advice.
Bailee Walker, Baker & McKenzie
Admitted: 2011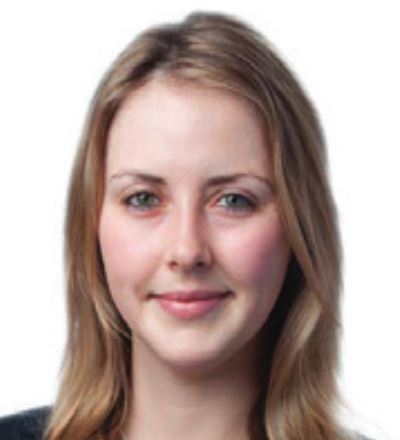 Walker is a vital member of the transaction team representing the NSW Government on the privatisation of its electricity generators. Her stellar work has included advising on material hedging, electricity supply arrangements and energy regulatory issues, and assisting the government on AGL's groundbreaking application to the Australian Competition Tribunal for merger authorisation. She has also played a key role in the sale of Australia's largest generator, Macquarie Generation, to AGL. Walker's expertise has also taken her overseas: she has travelled to Malaysia to present to clients and representatives of Baker & McKenzie's Asian offices on Australian energy markets.



Real estate and property



Kendra McKay, Holding Redlich
Admitted: 2009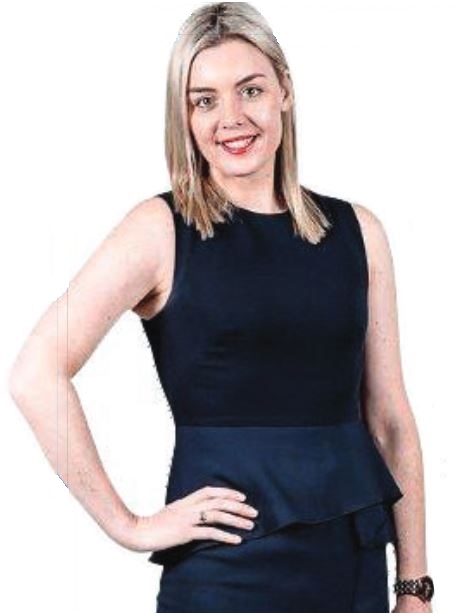 As the NSW property market goes from strength to strength, senior associate McKay is busier than ever. She is involved in a range of major real estate projects, and her clients finance, own, develop and manage major mixed-use office, retail, industrial, residential and seniors living assets across NSW. She advises various ASX-listed REITs and unlisted property trusts as well as international property developers. Recently, McKay has acted for a stapled A-REIT on in excess of $150m in acquisitions and the ultimate redevelopment of over 15 seniors housing estates in NSW.
Kate Barry, Mills Oakley
Admitted: 2011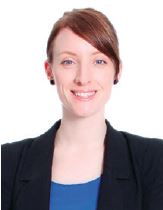 After only one year of practice, Barry was promoted to the role of associate, and is definitely a young lawyer to watch. Her thorough drafting skills and ability to anticipate client needs has seen many of the firm's ASX-listed clients recommend her to their peers. As a result of her exceptional work and client service, Barry is taking on increasingly significant and complex work. Her recent work has included advising Lend Lease on day-to-day matters for a 140-lot 'off the plan' strata office development in Docklands. She has also advised Lend Lease on the drafting of GST clauses and rent guarantees. In addition, she has project managed a number of client technology projects, and has been responsible for building 10 client portals, including a property and leasing portal for Associated British Foods.
Rebecca Petrie, King & Wood Mallesons
Admitted: 2012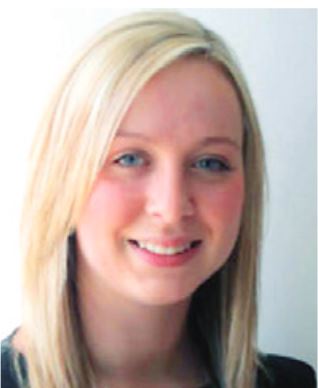 Despite having less than three years' experience, Petrie has in effect been acting in the role of senior associate with limited supervision for the past 12 months on a large private arbitration for John Holland Pty Ltd. Most recently, she stepped up to the challenge during a six-week hearing and effectively acted as instructing solicitor and junior counsel to Sandy Thompson QC. Because of her outstanding technical ability and initiative, Petrie was entrusted with the preparation of many of the key documents presented to the arbitrator during the course of the hearing. Her hard work and dedication was well rewarded when the arbitrator made a point of praising these documents after the hearing concluded.

Melinda Wong, Gadens
Admitted: 2011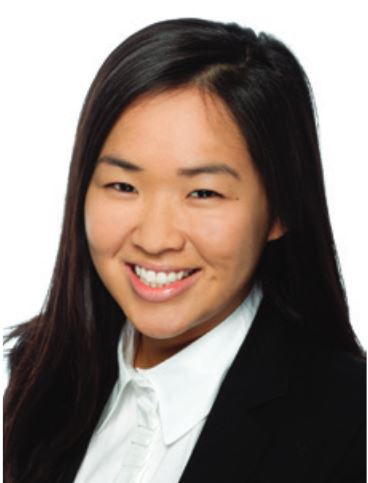 Wong has thrown herself into the task of helping Gadens meet its strategic objective of developing its presence in Asia. Drawing on her knowledge of Chinese culture and China's business community, Wong has established key connections between the firm's property team and its fast-expanding client base of Chinese real estate developers and investors. This has included consolidating the firm's relationship with YIHE Group, a Chinese hotel group. She is also heavily involved in Gadens' pro bono program, providing assistance to the Women's Legal Service and advising a local not-for-profit disaster relief agency
Anne Montesano, Hall & Wilcox
Admitted: 2013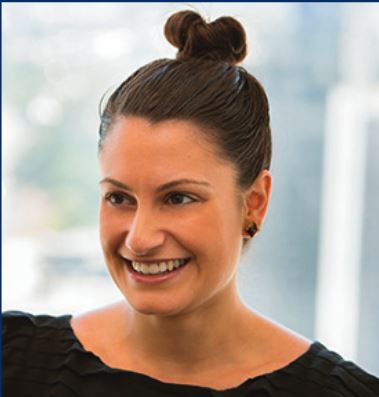 Montesano has taken on a central role in managing and developing the Hall & Wilcox 'off-the-plan development' practice. Over the past 12 months, her varied role has included assisting in the acquisition of development sites; managing various development projects; and meeting and liaising with developer clients, site vendors, lot purchasers, owners corporation managers, surveyors, project managers, financial institutions and other significant players in the lifecycle of a development – all tasks she has excelled at. She also prepares and lodges documents to facilitate the registration of plans of subdivision and the creation of owners corporations, as well as preparing all settlement documents, arranging mortgage discharges and facilitating and attending settlements.
Litigation and dispute resolution
Kirk Simmons, DLA Piper
Admitted: 2009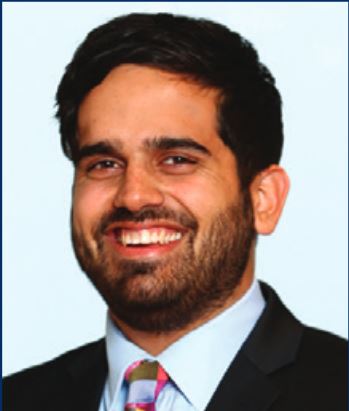 Simmons has grown into an outstanding young lawyer since his early days as a summer clerk at DLA Piper in 2007–8. Taking a break in 2009 to work as a tipstaff to the Honourable Justice Rothman in the Supreme Court of NSW, in early 2010 he commenced as a graduate at the firm. Now a senior associate, Simmons works in the litigation and regulatory practice, mainly in commercial litigation, focusing on cross-border disputes. In addition to his practice, he is also a law tutor at the University of Technology, Sydney, and regularly writes articles for industry publications.

Melissa Lirosi, Holding Redlich
Admitted: 2009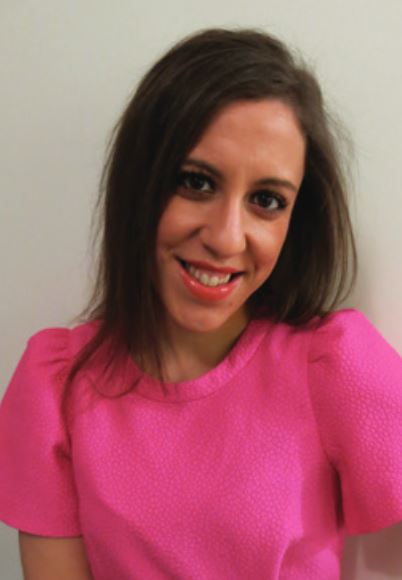 Lirosi's first contested Supreme Court trial was a big one: two of the best silks in the business going head-to-head in a hard-fought contract battle between two sophisticated corporates – a case lawyers dream about. Her intimate knowledge of the matter saw Lirosi play an integral part in the running of the litigation, including instructing counsel over four days of cross- examinations and intense legal analysis by some of the most brilliant legal minds in the country. Outside of the office, her food blog, 'My Fair Melbourne', has garnered an impressive following and led to an after-work life of restaurant openings and interviewing internationally acclaimed chefs.

Grazia Altieri, Colin Biggers & Paisley
Admitted: 2010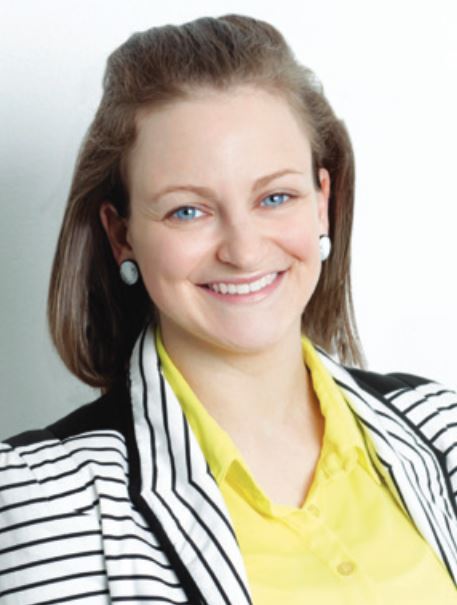 Acting for high-profile clients such as Pfizer and Boral, Altieri is excelling as a senior associate in the dispute resolution team. She has worked on a number of lengthy debt recovery proceedings and has also been involved in the successful defence of difficult and complex claims. She assisted in settling a large professional negligence claim brought by a mortgage broker against two valuation companies and their directors. Altieri has also worked to contribute to her firm and established both the Young Professionals Committee and Buddy System at CBP Lawyers to help younger solicitors.

Nick Swan, Sparke Helmore
Admitted: 2010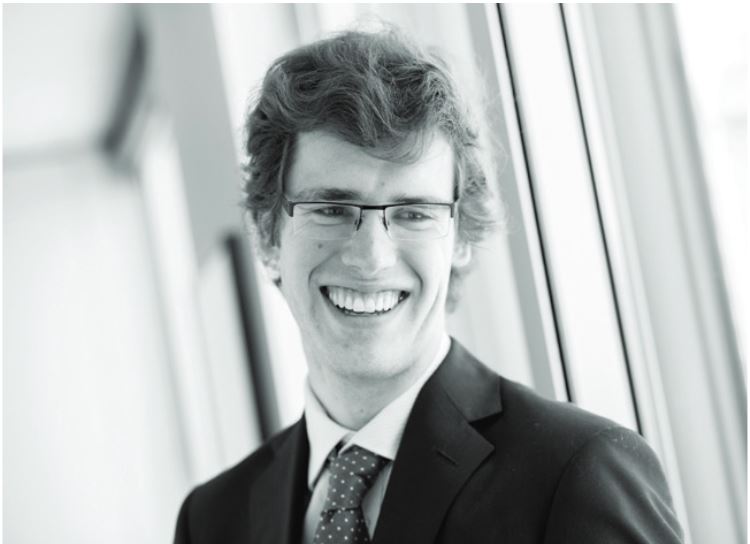 Swan specialises in administrative law advice and commercial litigation for a range of Commonwealth departments and agencies. He has developed his legal skills in his role of managing a busy litigation and advisory practice, through a Master of Law at Cambridge University, and in his ongoing role as tutor and examiner at the ANU
College of Law
. Swan has instructed senior counsel in Full Federal Court appeals and has been a solicitor on the record in special leave applications to the High Court. He also manages several immigration litigation files and appears as an advocate in the Administrative Appeals Tribunal, Federal Circuit Court and Federal Court.

Melissa Tan, Curwoods Lawyers
Admitted: 2012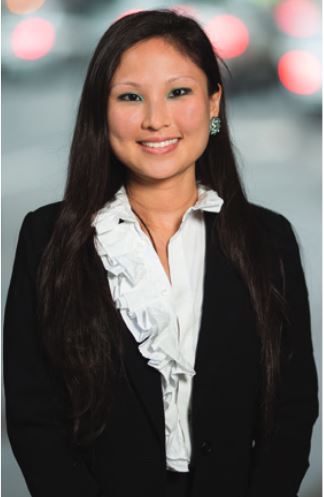 By day, Tan works on Curwoods Lawyers' dispute resolution team and thrives on client trust and rapport. She recently gained her status as an associate of the Chartered Institute of Arbitrators, which reflects a professional commitment to the promotion of private dispute resolution and providing clients with a proactive approach and a different perspective to achieve the most efficient and sensible outcome. Outside her day-to-day commitments, Tan is passionate about fighting human trafficking in Asia. She has raised funds for Project Futures through a charity run, and continually supports the Blue Dragon Children's Foundation, an Australian charity working in Vietnam with children in crisis.

Erin Hourigan, Maddocks
Admitted: 2008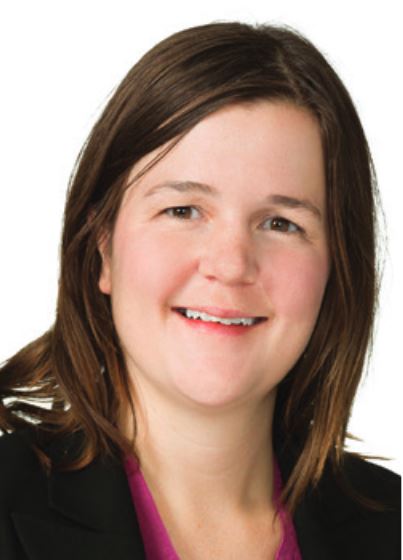 A senior associate who acts for government and corporate clients in commercial disputes, regulatory and advisory matters, Hourigan has developed a reputation for her skilful handling of complex contractual issues, Corporations Act matters, ASIC/ACCC investigations, the Competition and Consumer Act, defamation and reputation management and negligence. Career highlights include acting for NSW Department of Family and Community Services in relation to its involvement in the Royal Commission into Institutional Responses into Child Sexual Abuse. Hourigan also successfully acted for the CBA in its defence of a significant, long-running ex- employee's defamation/sexual harassment claim.
Claire Schneider, Norton Rose Fulbright
Admitted: 2008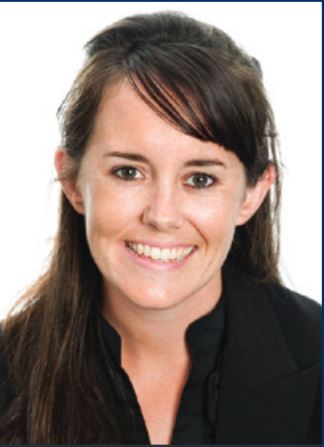 Schneider is a gifted litigator who has acted in a range of significant commercial disputes, including helping Rio Tinto defend a $25m claim by Walker Corporation in relation to a proposed lease. The NSW Supreme Court case involved over 35 volumes of documentary evidence and a spread of witnesses across Australia and the UK. Schneider used technological platforms to successfully facilitate access to evidential material, and supervised an international team of 12 lawyers from a legal process outsourcing firm analysing over 54,000 documents. She is also the lead senior associate acting pro bono for the Seisia Community Torres Strait Islander Corporation in a Supreme Court of Queensland claim.
M&A
Crystal Png, Norton Rose Fulbright
Admitted: 2008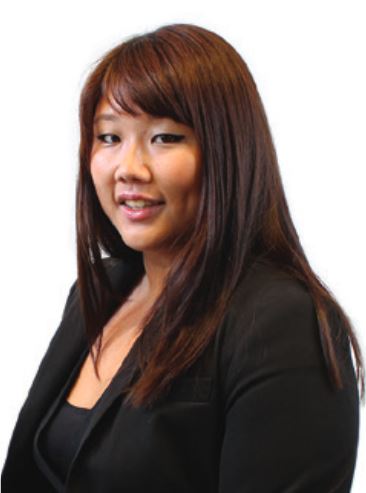 Png's strong business development skills and her outstanding contributions to the firm resulted in her promotion to senior associate in 2013. She has advised on a number of prominent local and cross-border transactions, including acting for corporates such as GHD, and acting for private equity funds such as CHAMP Ventures on the sale of TSMarine (a global subsea specialist oil and gas service provider) and on the acquisition of Road Safety Equipment Australia. She also regularly acts for global insurers with respect to proposed warranty and indemnity insurance policies taken out for M&A transactions with deal values ranging from $20m to $500m.
Janelle Watts, Sparke Helmore
Admitted: 2011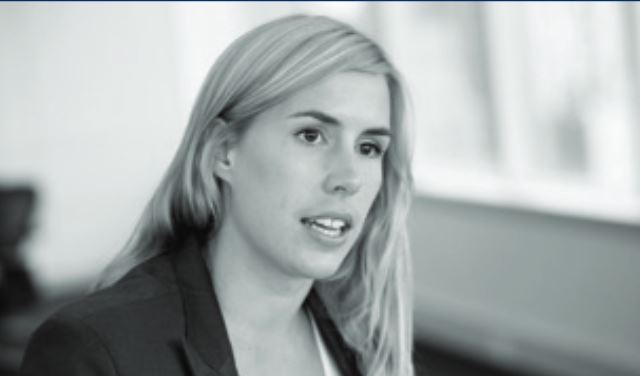 Watts' rapid professional development has seen her take on an integral role in the corporate group's key transactions and initiatives in the last 12 months. She has acted on many complex M&A and private equity transactions, including the investment by Inflexion Private Equity into CMO Global (which involved elements in Australia, the UK, the Netherlands, Singapore, the USA and New Zealand), several transactions for Anacacia private equity and Macquarie Capital, and a large restructure of the business of Only About Children. She has also helped build the firm's warranty and indemnity transaction insurance practice, having acted on over 10 transactions for underwriters in the last six months.

Alex Kauye, Gilbert + Tobin
Admitted: 2009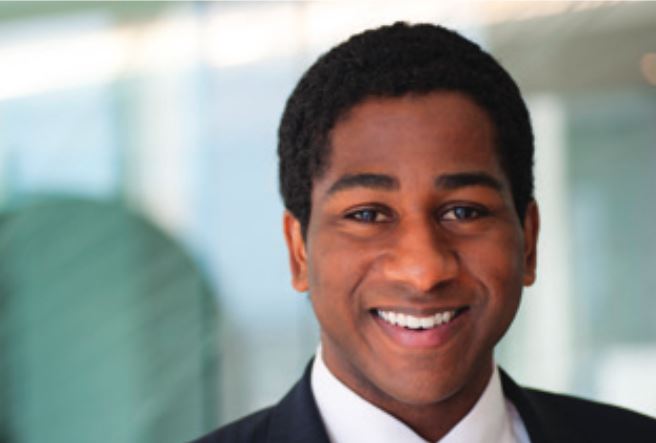 As a senior lawyer in Gilbert + Tobin's corporate advisory team, Kauye has played a key role in some of the most high-profile and complex transactions in Australia over the last few years. These high-profile deals include Foxtel's acquisition of Austar, Rio Tinto's takeover of Riversdale Mining, PEP's acquisition of Spotless, Archer Daniels Midland Company's proposed takeover of GrainCorp, the recapitalisation of Billabong by Centerbridge and Oaktree, Vitol's proposed acquisition of Shell's Australian downstream assets, the IPO of Burson Group, and the privatisations by the NSW Government of the Ports of Botany, Kembla and Newcastle.



Private client services




Julia Tonkin, Maddocks
Admitted: 2012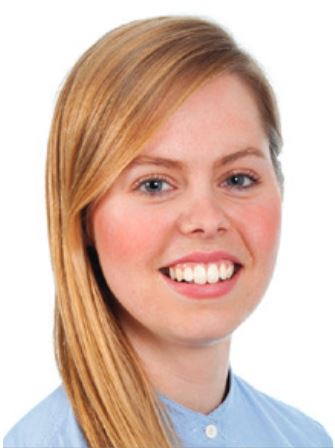 Tonkin specialises in advising high net worth individuals on all aspects of personal succession planning, and is responsible for the day-to-day management of Maddocks' robust probate practice. Her clients include some of Australia's leading families and young entrepreneurs. She is already developing a strong practice in the Guardianship & Administration list at the Victorian Civil and Administrative Tribunal (VCAT), including both advice and appearance work. Her considerable expertise has also been recognised outside of the firm. Last year, Tonkin was invited to present to legal professionals at a continuing professional development seminar, and delivered the paper Testamentary Trusts: A Sense of Entitlement.
Tim Scanlan, HopgoodGanim
Admitted: 2008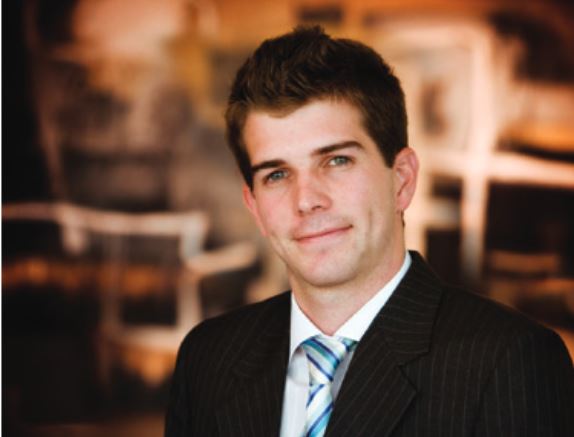 Scanlan was promoted to senior associate at just 26 years of age, and it's easy to see why. He specialises in business structuring and the acquisition and disposal of private enterprises, and his clients include some of Queensland's most well-regarded entrepreneurial companies. His diverse practice spans a variety of industries such as financial services, hospitality, healthcare and mining services. In the last 18 months Scanlan has been involved in mergers and acquisitions with a total value in excess of $200m. In particular, he advised South Coast Radiology in relation to a merger to create Australia's largest physician-owned radiology network.
Environment
Gemma Chadwick, HopgoodGanim
Admitted: 2008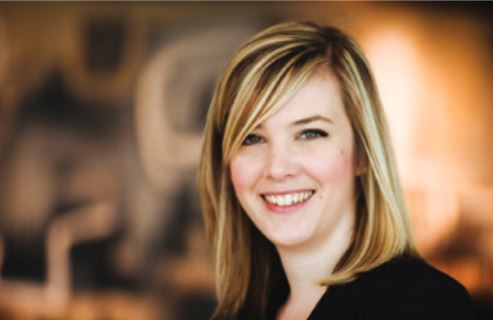 In recognition of her exceptional record in planning, development and environmental law issues, including representing clients in the Planning and Environment Court, Chadwick was promoted to senior associate in 2013. Her recent work includes advising Boral in relation to its existing operation at Upper Ormeau, as well as its proposed development of a hard rock quarry at Reedy Creek. She has also successfully negotiated a development approval for Leighton Properties' Mosaic project in the course of a Planning and Environment Court Appeal, following an initial refusal by Brisbane City Council. In addition, she has advised Consolidated Properties on its 550 Queen Street office tower project.
Arjuna Dibley, Baker & McKenzie




Admitted: 2012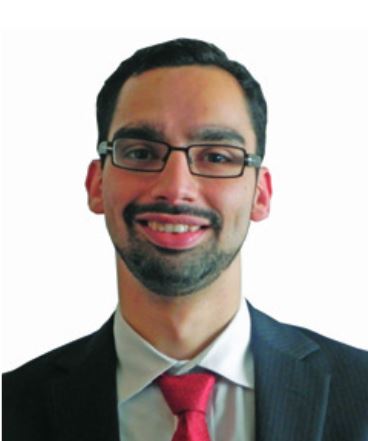 Dibley is an impressive associate in Baker & McKenzie's global environmental markets practice, where he practises on climate change law and policy in Asia. He has advised the Indonesian Government regarding laws related to REDD+, and a large multinational company on projects in China established under the Clean Development Mechanism, among other significant matters. Dibley has written and presented on Indonesian and international environmental law, including at the Forest Asia Summit. In recognition of these experiences, he was appointed an associate at the Melbourne Law School in 2013, and in the same year received the Australian Davos Connection Australian Leadership Award.

Employment


Kaitlyn Gulle, Lander & Rogers
Admitted: 2010
Advising on the drafting and implementation of workplace policies and enterprise agreements, and assisting with the progress of grievance procedures and internal investigations is all in a day's work for Gulle. Her impressive list of achievements includes acting in a landmark decision of a full bench of the Fair Work Commission (FWC) which established the temporal scope of the new anti-bullying jurisdiction. She also acted for Mammoet in the complex High Court appeal brought by CFMEU regarding prohibition on making payments to employees during protected industrial action. Her extensive practice also includes employment, industrial relations and anti-discrimination litigation in the Federal Courts, the FWC and VCAT.

Joel Davis, DLA Piper
Admitted: 2010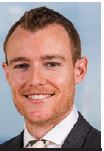 Davis launched his legal career as an associate at the Fair Work Commission – superb preparation for joining DLA Piper's employment group in January 2011. In addition to his employment advisory and litigation expertise, Davis takes a leading role in a number of business and internal cultural development activities at the firm. He pioneered the firm's peer-to-peer networking initiative called Zone, which has since been replicated in most of DLA Piper's major offices around the world. Joel's star is clearly on the rise. He was promoted to senior associate in early 2014, and later this year he will transfer to the firm's London office to continue training in preparation for partnership.

Financial services

Sarah Buggy, Mills Oakley
Admitted: 2011


Selected from hundreds of applicants, Buggy joined Mills Oakley as the first graduate at the firm's Sydney office. She joined Lisa-Marie McKechnie as the only solicitor on the financial services team, and has helped grow this practice area to almost 20 solicitors across three offices. One of her first cases was recently heard before Justice Pembroke in the Supreme Court of NSW. She was responsible for preparing the case, and during the hearing she instructed counsel, advised the client, and engaged in settlement discussions. The client was successful and awarded judgment with costs. Her outstanding client service was recognised last year with a firm-wide award. Buggy was promoted to associate in June this year and is currently the youngest associate at the firm.

Competition

Matthew Battersby, Clayton Utz
Admitted: 2010
Battersby is a rising star who advises on competition, telecommunications and consumer law, with a focus on the TMT sector. Working with some of the largest device manufacturers and network operators in Australia, Battersby helps his clients navigate regulatory challenges and formulate novel legal solutions so they can continue to develop innovative and productivity-enhancing devices and services in what is a dynamic and rapidly evolving sector. Pro bono forms an important part of Battersby's practice and he provides advice to charities and victims of crime in addition to his volunteer work at a community legal centre. He was promoted to senior associate in July 2014.

Elizabeth Sarofim, Ashurst
Admitted: 2011

Sarofim advises clients on competition law issues in a wide range of industries and has been instrumental in a number of high-profile transactions, including obtaining informal merger clearance from the ACCC for Google's acquisition of Motorola Mobility. She has also secured clearance from the ACCC for AGL to acquire the balance of Loy Yang Power. This clearance concluded a landmark regulatory process that had its origins more than a decade ago. In recognition of her achievements, she was appointed as a senior associate in May 2014. Prior to joining Ashurst, Sarofim was a senior project officer at the ACCC.
Lena Vanmali, Gilbert + Tobin
Admitted: 2011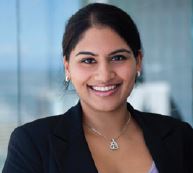 A lawyer in Gilbert + Tobin's competition and regulation practice, Vanmali has a proven and recognised track record of delivering commercial and innovative client solutions. She has played an instrumental role in game-changing transactions, like obtaining ACCC clearance for Virgin's acquisition of 60% of Tiger, a deal of key strategic importance for an industry under heavy regulatory scrutiny. Vanmali takes a leading role in mentoring paralegals, clerks, lawyers and law students through initiatives such as the Sydney University Law Society Women's Mentoring Program, and guest lectures for the competition law course at Sydney University.
Infrastructure and construction

Kathryn McCormack, Clayton Utz
Admitted: 2009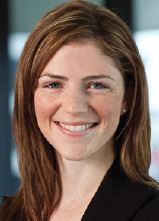 McCormack is one of the lawyers to watch at Clayton Utz. A senior associate in the major projects and construction group, she has had pivotal roles on some of the largest transport infrastructure projects in Australia, including the North West Rail Link in NSW, and Legacy Way in Queensland. The high calibre of her legal and commercial acumen is being recognised by both the legal industry and academia. This year she was offered a place on the prestigious Master of Law program at New York University. McCormack is one of only a few hundred students accepted to NYU out of thousands of applicants from around the world.
Fiona Borrelli, Allens
Admitted: 2011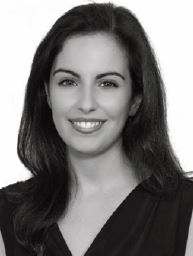 Borrelli is a major infrastructure projects specialist and has played pivotal roles in a number of important, large-scale social and economic infrastructure projects. In addition to her technical excellence as a senior associate, clients and colleagues comment on her advanced commercial and relationship skills. She has also been recognised for her strong project management and communication skills, culminating in her ability to work autonomously in leading diverse deal teams. Borrelli recently played a key role in advising the successful consortium for the Queensland Schools Project PPP from bid submission to financial close. Completing in December last year, it is the second-fastest Australian PPP to reach financial close.