Protect the products of your imagination by understanding the concept and value of intellectual property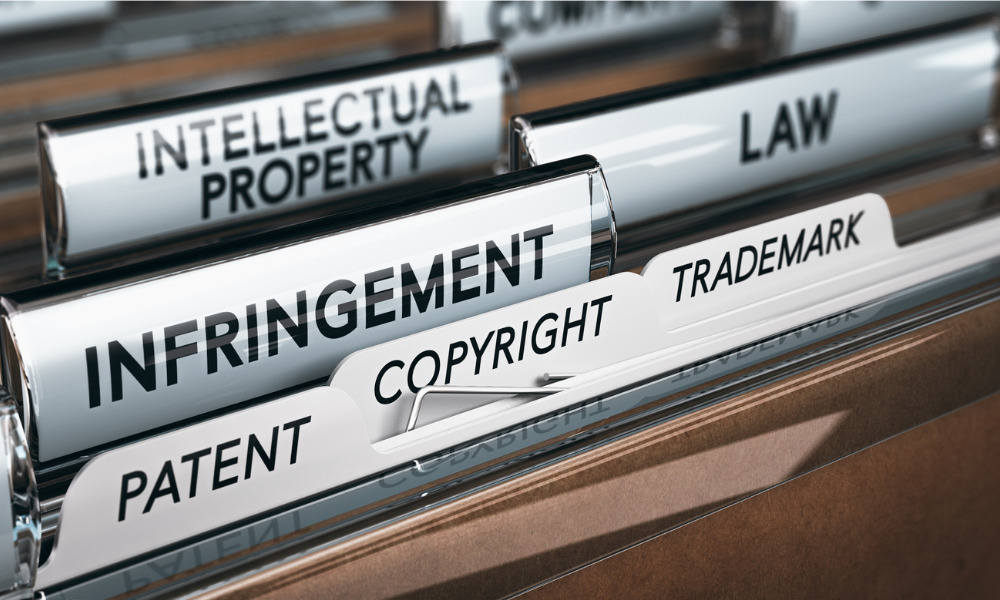 In today's digital age, the more public your work is, the better your chances are of getting discovered and recognized. Whether you're an aspiring poet, songwriter, author, or an all-around content creator, it's crucial to know how to protect the product of your skills and imagination – your intellectual property.
What is intellectual property?
Intellectual property refers to the product of a person's intellect and creativity, such as inventions, designs, songs, symbols, names and images that are used mainly for business.
What are the types of intellectual property?
As listed by IP Australia, there are seven types of intellectual property:
Patent
A patent is a right granted to an inventor to protect any innovation, device, or process that is inventive and useful.
There are two types of patents in Australia: standard patent and innovation patent.
A standard patent lasts up to 20 years from the filing of the application, considering that the annual renewal fees are paid. However, the patent may last up to 25 years for pharmaceutical substances.
IP Australia will conduct the necessary examination to ensure that your application meets its requirements. This examination can be granted from six months up to several years, depending on various circumstances.
Your invention claimed in a standard patent has to be original and "not an obvious thing to do for someone with knowledge and experience in the technological field of the invention."
On the other hand, an innovation patent lasts for eight years. It has a significantly shorter life than the standard patent as a newer innovation can supplant it.
They are less expensive than a standard patent application and are usually granted within one month since there will be no examination conducted before the patent is granted.
Trademark
Trademarks protect words, names, phrases, sounds, symbols, smells, and even colour schemes that are considered related to a brand or to the services that a company provides. Examples include McDonald's gold arches and Apple's "missing bite" logo.
Registered design
This type of intellectual property protects product designs, which refer to the shape, pattern, configuration, or any visual features that provide a unique appearance to a product.
Once the registration for registered design has been approved, the owner gains the exclusive right to use the design and apply it to the product for which it was registered. Your registered design can be protected for up to 10 years from the date of filing; it has an initial registration period that lasts for five years and can be extended for another five years.
As design applications HAVE to be original, feel free to check the Australian Designs Data Searching (ADDS), which allows you to search for applied and registered designs for free to help you determine if your design is new and distinctive.
Plant breeder's rights (PBR)
Plant breeder's rights (PBR) allow the holder or plant breeder to protect and to have exclusive commercial rights for a registered plant variety for 20 (for most plant species) to 25 years (for vines and trees).
Only available and new varieties of plant species are registrable. Recently exploited planted varieties, as long as they have not been sold with the breeder's consent within 12 months before application, are also potentially registrable.
Geographical indication (GI)
IP Australia defines geographical indication (GI) as a good or product "as originating in a specific region where a particular quality, reputation or [an]other characteristic of the good is attributable to that geographic origin."
Some of the examples of GIs in Australia are the Australian Wild Abalone (AWA), Hilltops and Margaret River.
Copyright
Copyright protects standard works like books, films, artworks, magazines and newspapers as well as music and sound recordings. Copyright protects ideas or concepts documented on paper or electronically.
Copyright laws vary depending on the country. In Australia, the Copyright Act 1968 provides copyright protection, as well as gives it exclusive rights to license others when it comes to copying, broadcasting, publishing, or adapting your work.
Further, the Department of Communications and the Arts now carries the responsibility of handling copyright in Australia since in 2015.
Other
Trade secrets and confidential information are also protected by the law. These include any sensitive information like "secret formulas, processes, and methods used in production," according to IP Australia,
Asking employees or distributors to sign confidentiality agreements is one way to protect trade secrets. Breach of confidentiality agreements, as well as trade secret infringements and passing off trademarks, can be proved and punishable under common law.
How do I protect my intellectual property?
While you may want everyone to know and discover your newfound invention, innovation or design, you must first make sure that you know how to protect your intellectual property.
As what Business & Branding Attorney Ashley V. Brewer told Forbes, "If you do not protect your intellectual property proactively and early, you might have to protect it defensively later."
Here are some ways you can protect your intellectual property:
Keep everything confidential
You don't have to get involved with trade secrets to utilise non-disclosure agreements (NDA) and breach of confidentiality agreements. If you're working with other people, or talking to them, regarding your unregistered idea, this is an excellent way to protect yourself and your intellectual property.
Keep the details of your idea to yourself until it is protected.
Safeguard your creations and ideas in a safe place
We store our ideas and creations on our computer, so it's only necessary to have them protected with "strong access control," Keith Graham of secureauth.com told Forbes. "Store manuscripts, creations and all ideas in a safe place that's protected by an identity and access-management solution."
With 81% of breaches being due to compromised credentials, it's essential to store intellectual property on a system that uses adaptive authentication with risk analysis, or at least two-factor authentication. Passwords alone are obsolete."
Physical protection is also a must, if applicable. Lock the room where the sensitive data was stored, and keep track of who has access and who holds the keys.
Speak with a patent lawyer
Reach out to an experienced patent lawyer and seek legal advice that is more specific to your situation. A patent lawyer knows the best legal option for you, and can educate and protect your rights as an inventor or innovator.