Majority of the newly promoted partners hail from the firm's insurance practice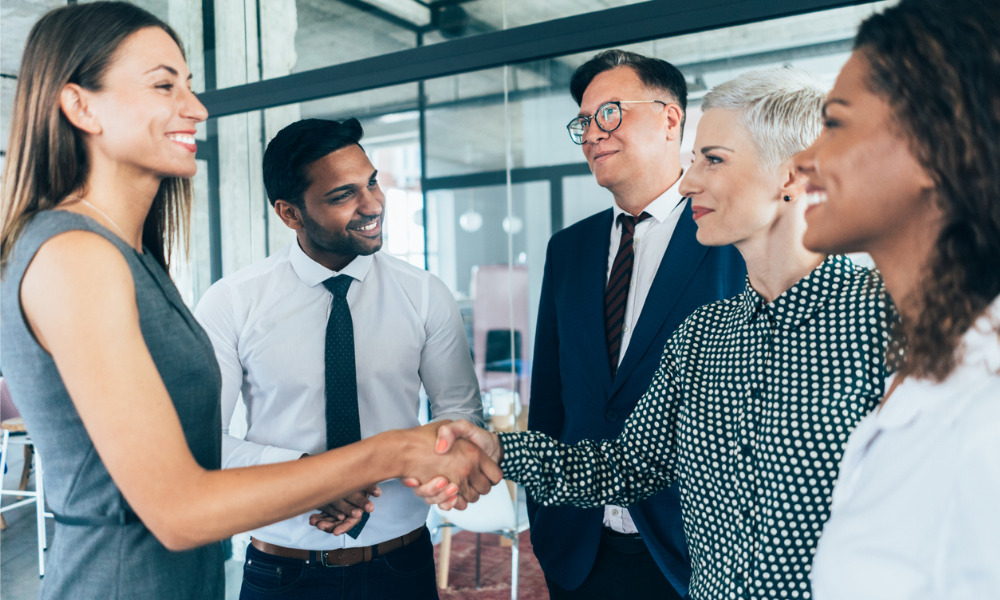 Two Sydney-based cyber risk experts have been elevated to partner at Clyde & Co as part of a global promotions round.
Richard Berkahn and Reece Corbett-Wilkins are part of the cyber risk team within the firm's insurance practice. Both were special counsel prior to the promotion.
Berkahn has significant experience when it comes to cyber incident and crisis response, data protection and privacy issues, cyber insurance, IT liability and recovery actions, third party claims and regulatory investigations. He has also assisted in reviewing, developing and implementing systems and processes to address cyber risk.
His clients extend beyond Australia, across the Tasman and all the way to London. He also provides advice on various insurance matters, including professional indemnity, financial lines and directors and officers claims. In particular, he concentrates on complex coverage disputes and has served as coverage and monitoring counsel.
Corbett-Wilkins has played the role of "breach coach" for his clients, which include board and senior members in companies' executive, legal, IT, risk management and PR functions. He has helped to coordinate the strategic response of clients to incidents like network interruption, data breaches and cyber-crime.
He leverages his connections with law enforcement and non-legal incident response vendors to assist clients, and is well known for his expertise in privacy and technology matters as well as in crisis management. He has also handled third party IT liability claims, regulatory investigations, post-cyber incident recovery.
He also advises on complex, high-profile professional indemnity issues, and was recently seconded to Denver and New York. He is presently working towards a master's degree in cybersecurity, strategy, and diplomacy at UNSW.
Berkhan and Corbett-Wilkins are among a group of 16 across Clyde & Co's global offices to be made equity partner. Of these 16, 12 hail from the firm's insurance group.
"We are proud to see so many of our sector and practice groups represented in this year's cohort, and with over two thirds of promotions outside of the UK, the group represents our truly global nature," CEO Matthew Kelsall said. "Each of our new partners has demonstrated the market-leading levels of client service that we are known for, and will enhance the breadth and depth of the services we offer clients across our core sectors as they continue to deal with the implications of the pandemic and beyond."
The rest of the new partners are listed as follows:
Desmond Lui – insurance (personal injury), Hong Kong
Carly Celmer– insurance (catastrophic injury and large loss), Miami
Cary Economou – insurance (FI/D&O), Washington DC
Kimberly Forrester – insurance (corporate), San Francisco
Peter Rossi – insurance (speciality and investigations), New York
Michael Ducker – insurance, Dubai
Rizwan Osman – corporate, Riyadh
Vicente Banuelos Rizo – disputes (litigation/international arbitration), Mexico City
Stefan Ullrich – insurance (marine), Hamburg
Karen Boto – insurance (IFPD), London
Sarah Crewes – insurance (IFPD), Edinburgh
Rebecca Lindsay – insurance (casualty), Manchester
Jeremy Stephen – real estate, London
Will Trustram – energy, marine and natural resources, London
"These promotions reflect our ongoing commitment to developing and investing in our people. The last year has been challenging for everyone, yet these individuals have shown continued dedication and have made significant contributions to the firm's growth," said partner Mun Yeow, who also sits on Clyde & Co's management board. "I'd like to congratulate each of our new partners and look forward to working with them in their new roles."