Working on energy and infrastructure projects enables Isabelle Whitehead to combine her interests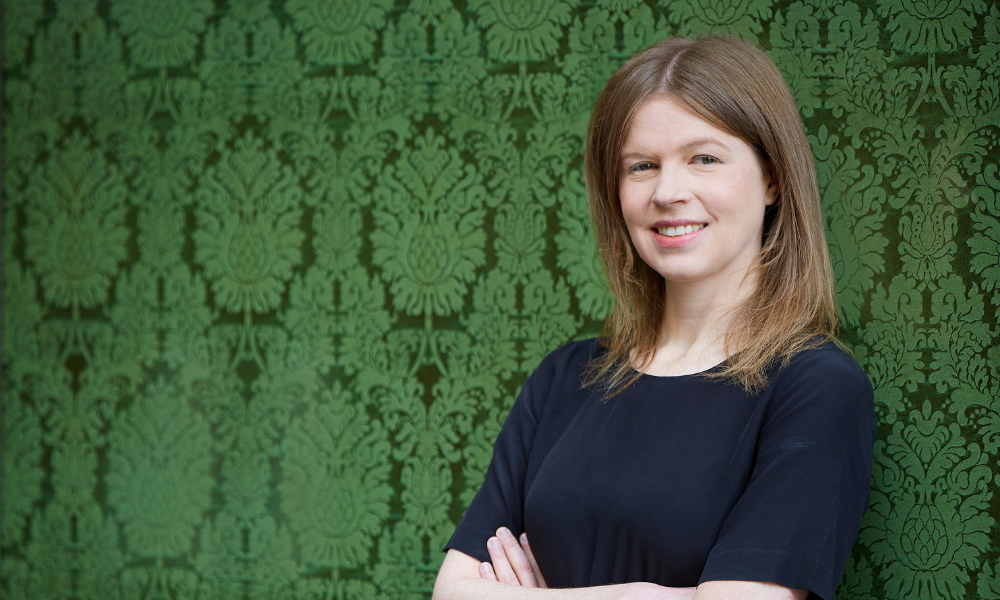 Isabelle Whitehead grew up loving science and geography, and while she opted not to pursue a career centred around it, geography continues to play a significant role in her life as a lawyer.
The homegrown Allen & Overy counsel has found her niche in focusing on energy and infrastructure projects, and she has enjoyed being able to see the fruits of her labour whenever she travels. And while she has championed the use of legaltech to bolster legal services, she remains down for time ensconced in nature – far from cellular reception.
In this interview, Whitehead talks dream expeditions with Sir David Attenborough, her top tips for a successful transition from overseas work, and why the legal profession needs the next generation.
What made you choose a career in law, and what's your favourite part of the job?
My first interests at school and university were science and geography, and I filled my timetable with subjects like 'Mekong River Field School' and 'Sustainable Cities'. I considered going into policy or academia, but the experience of writing a 20,000-word thesis (while rewarding) made me realise that I wanted to do something more fast-paced and tangible with my career.
I spoke to a project finance lawyer at one of the law firm information nights, and it was clear to me that negotiating contracts for energy and infrastructure projects would be an excellent way to combine my various skills and interests. When it came to applying for summer clerkships, I was drawn to the international firms in general, but it was only Allen & Overy who said I could spend a week of my clerkship in Tokyo, Singapore, or Bangkok. That immediate opportunity (and what it signified about the firm offering it) sold it for me. That was ten years ago, and my week working in the Bangkok office turned into a ten-month secondment, and subsequently, three years in New York.
A decade later, I've never looked back. Having the opportunity to contribute to nationally and globally significant pieces of infrastructure – the ports, railways, and electricity grids that make our cities more liveable and our societies more sustainable – is still one of my favourite parts of this job. The geographer in me smiles when I take off from an airport or drive past a wind farm that I helped clients to invest in and build.
I'm lucky to have the best of both worlds – to be a global citizen, and to live in Sydney with family, friends, beaches, and national parks at my fingertips.
What is going on at the firm? Are there any new programs and initiatives that you're particularly interested in?
Allen & Overy has recently launched new offices in Los Angeles (focused on renewable energy), San Francisco and Silicon Valley (focused on the tech industry) and Boston (focusing on life sciences and IP). We are also investing in these sectors elsewhere in the world, including in Australia.
While each is individually exciting, I'm particularly interested in the opportunities for cross-pollination between these sectors. Our tech clients are talking to our renewable energy clients to ensure that data centre growth does not equal emissions growth, and there are some incredible "infra tech" possibilities arising from EVs and the internet-of-things. If you are curious and enjoy figuring out the connectivity between different trends in the global economy, it's a great time to be an Allen & Overy lawyer!
What tech-related initiatives adopted by the firm, if any, are you most excited about?
Allen & Overy has an in-house tech incubator, Fuse, where we provide legal tech start-ups with space to grow their enterprises and test-run innovative products on an enthusiastic audience of Allen & Overy lawyers. Fuse is now on to its sixth cohort of start-ups. As a transactional lawyer, the start-ups that I'm most excited about are those that have the potential to radically reduce the number of emails that I receive in a day. I was part of an initial group of users for the pilot for Legatics (a cloud-based transaction management platform) in 2017, and seeing how far the technology has come in terms of usability and adaptability to different jurisdictions and transaction types is satisfying.
What has been your proudest accomplishment in the last year or so? Or what's the biggest lesson you learned in the past year and what advice can you give fellow lawyers about it?
The last year or so has been busy, and while this has resulted in some impressive new additions to the deal sheet, it has also really reinforced the lesson that there can only ever be 24 hours in a day (obvious, but sometimes we all forget!). Collaborating and being part of a great team is the only possible way to get everything done and still smile at the end of it.
What should the profession and law firms focus more on?
I think the profession has done an increasingly good job of listening to its younger members and using their opinions to guide policy improvements on diversity and inclusion issues (for example, LGBTQ+ issues) and more efficient ways of working (for example, using legal tech).
As we face up to the massive challenges of climate change and energy transition, we should take a similar approach and actively seek out the input of younger lawyers. The next generation is knowledgeable and engaged on sustainability issues. We will need every ounce of their drive and commitment if we are to achieve (and help our clients to achieve) ambitious "net zero and beyond" targets.
What are the challenges you expect in your practice, and in the business of law in general, going forward? What challenges are particularly pressing in the country's legal industry?
Law is fundamentally a people business, and maintaining a talented and diverse pipeline of recruits is challenging for the whole industry. As opportunities to work and travel overseas open up again, we should absolutely be helping our junior and mid-level associates to chase their dreams internationally, and at the same time, making sure that there are good long-term career opportunities that will eventually attract them back home to Australia.
Speaking as someone whose own career has followed this trajectory, I think there are a few key ingredients that have helped with a successful transition.
1. Moving within a firm, as I've done with Allen & Overy, ensures continuity in terms of internal and client relationships, and some assistance with the logistics.
2. Be thoughtful about which overseas market will provide you with the most valuable skills and a point of difference. It doesn't have to be the well-trodden path of London – consider New York, LA, Silicon Valley, Dubai, Singapore, Tokyo, and other places too!
3. To mitigate "reverse culture shock" when returning home, have a clear sense of purpose and some immediate challenges to sink your teeth into, rather than just aiming to "settle back in and see how it goes."
What are you looking forward to the most in the coming year?
I am hopeful that 2023 will be a "take-off" year for a number of exciting trends that will shape Australia's energy and infrastructure landscape for decades to come. For green hydrogen, offshore wind and other innovations, it feels like we are the cusp of converting from a promising pipeline into shovels in the ground and the deployment of significant capital by investors. As we have seen in the Middle East, the US and elsewhere – it's exciting how quickly things move when governments, sponsors, and lenders pull in the same direction.
If you were given an opportunity to spend a day with anyone (living or dead), who would it be and why?
Maybe it is the geographer in me, but I've always thought these questions are missing a critical element: "...and where would you spend it with them?" With that in mind, I'd choose to spend my day with Sir David Attenborough. Not across a dinner table (as goes the stock example), but on an expedition in the Tasmanian wilderness, or perhaps surveying the penguins in Antarctica – anywhere that is a long way from mobile phone reception!
As an energy and infrastructure lawyer, there is a tendency to view nature functionally (as a resource to be exploited, albeit sustainably). I think it is healthy to take a step back sometimes and appreciate its inherent beauty and uniqueness instead.