The two companies have teamed up to explore offshore wind opportunities in NSW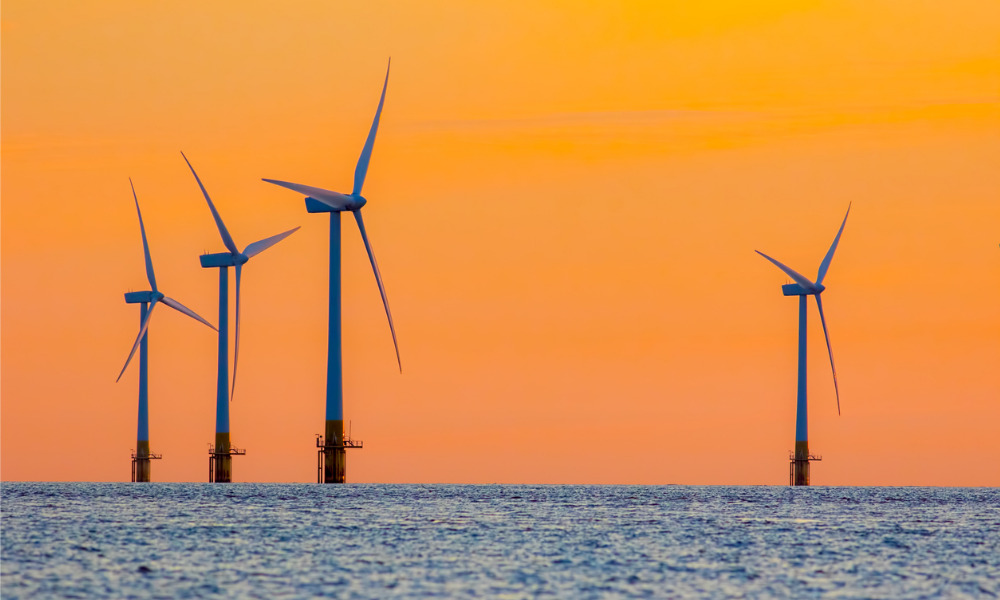 Allens has advised Norwegian energy giant Equinor on its partnership deal with Australian renewable energy company Oceanex Energy to explore offshore wind opportunities in NSW.
"The transaction is one of the first of its kind in Australia, with the new industry growing at an increasing pace as a result of the recent introduction of a new legislative framework facilitating the development of offshore wind projects," Allens said.
According to Equinor, the partnership will combine Oceanex's local knowledge and experience gained over the last decade with Equinor's world-leading offshore experience and pioneering role in the development of offshore wind.
Equinor also confirmed that it has prepared the ground for offshore wind projects in NSW over several years, with a particular focus on the Hunter Valley (Novocastrian Offshore Wind Farm), Illawarra (Illawarra Offshore Wind Farm) and South Coast (Eden Offshore Wind Farm). Once the relevant declared areas have been announced by the Commonwealth government, the two companies intend to submit feasibility licence applications for offshore wind acreage in these regions, Equinor added.
"Australia has set a net-zero target by 2050 and has signalled a strong desire to accelerate renewable energy as part of its energy mix," said Lars Johannes Nordli, Equinor vice president for renewables business development in Asia Pacific. "Assessing renewable opportunities in Australia supports our strategy as a global offshore wind major to build scale in core areas and secure growth options in attractive new markets early."
The deal is subject to regulatory approvals and is expected to be completed in the fourth quarter of 2022.
Projects partner Jacqui Rowell led the Allens team on the transaction. She was supported by corporate partner Michelle Bennett; projects partner Melissa Keane; senior associate Jonathon Holborn; associate Mayuri Dharmakulasingam; and lawyers Paige Pittorino, William Gordon and Jessica Baker.
Other specialists from across the firm − including partner Wendy Rae (corporate and FIRB), partner Joel Barrett (IP), partner Stephanie Malon (funds), and managing associate Tom Tian (tax) – also provided legal support.