Are you and your company inclusive enough?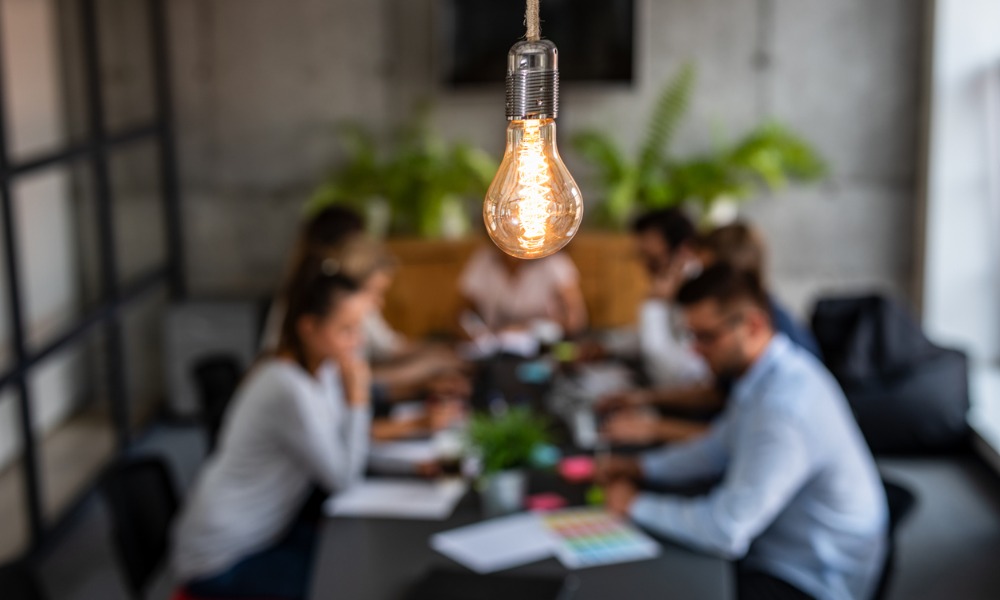 Promoting inclusivity and diversity in the legal profession shouldn't even be a question, as more and more organisations and law firms actively work on building an all-encompassing workplace. But are these efforts enough?
In November 2019, the Australian Workplace Gender Equality Agency released its latest gender equality scorecard. Though records revealed that the gender pay gap dropped to 20.8%, the fact that men earn $25,679 on average is still strikingly noticeable.
There has also been an increased employer action on pay equity; however, an action gap remains as almost 40% of employers took no action to close their pay gaps.
Additionally, as of their latest 2015 report, the Asian Australian Lawyers Association Inc.'s Cultural Diversity Report stated that only 94 out of 6,160 in the country are Asian-Australian barristers, and "progression is a concern."
Understanding the problems and being united towards solving them are key ingredients, but it's also important to know the benefits of an inclusive and diverse workplace.
What are you going to get from it?
A diverse law firm ensures that it truly mirrors society
A fully inclusive workplace will not only demonstrate a perfect picture of equality to clients, it is also an excellent way of mirroring today's society.
"The business case for diversity and inclusion has long been proven, but many organisations are yet to translate their understanding of the competitive advantage it brings, into a fully inclusive workplace," said Herbert Smith Freehills (HSF) Lawyer Jemina Coleman in a speech to an audience of senior lawyers, regulators, and in-house counsel.
"There is evidence to suggest that the solicitors' profession is now attracting high numbers of those who are the first in their family to go to university, but those with disabilities are under-represented, and more needs to be done to encourage retention and progression of underrepresented groups to senior levels," Coleman added.
Yes, workplace inclusivity and diversity extend much further than the 50-50 split of the labour pool. Australia's Race Discrimination Commissioner Dr Tim Soutphommasane said workplace diversity relates to the talents and skills that every employee brings to their workplace as a consequence of their varied background and principles, and that includes "gender, age, language, ethnicity, cultural background, disability, religious belief, sexual orientation, working style, educational level, professional skills, work experience, socio-economic background, marital status and/or family responsibilities."
It's better to learn these definitions to know precisely what your law firm is mirroring.
People from all walks of life will require legal assistance at some point, and they want lawyers and law firms who could understand their fears, their doubts, and where they're coming from.
Clients are looking for attorneys who could understand life from a different (even unprivileged) perspective. Also, firms with bilingual or trilingual attorneys are at an advantage, since they can understand and reach out to a broader audience.
A gender- and a culturally-diverse law firm is a great representation of the society that we're living now, and promoting an inclusive workplace would be a strong start.
Inclusivity improves your law firm's reputation and prominence
Top-tier firms have shared that ensuring that their firms are "inclusive and diverse as possible" helped them became the most sought-after workplaces in Australia.
This year, with the reveal of LinkedIn Top Companies list, HSF and Allens, which were ranked 23rd and 25th respectively, cited being diverse as one of the reasons their firms get noticed as well as keep the talent they attract in a competitive industry.
Allens' Chief People Officer Jane Lewis said that being named as one of the most attractive employers in Australia reflects the firm's ongoing investment in the careers of its people.
"We don't have a 'cookie cutter' culture, and we proactively look to employ and retain candidates from diverse backgrounds," said Lewis.
For HSF's Director Andrea Bell, their firm "works hard to ensure that its workplace is as inclusive and as diverse as possible. It also focuses on giving people the opportunity for growth and development, including potentially working across other offices of the firm's vast network worldwide."
Though awards and citations are just icing on the cake, there is no doubt that these recognitions will help boost your name and prestige. Keep in mind though that these should not be the primary goal of promoting a diversified workplace.
Diversity breeds a more innovative and qualified workforce
Recruiting from a wider range of potential employees means you get to have more and better options to choose from, it's more likely to get the best out of the bunch.
Adding diversity and inclusion in a workplace could mean improved business performance, according to this research by Deloitte Australia.
The findings showed that "when employees think their organisation is committed to, and supportive of diversity and they feel included, employees report better business performance in terms of ability to innovate, (83% uplift) responsiveness to change customer needs (31% uplift) and team collaboration (42% uplift)."
Further, a diverse law firm guarantees a variety of different perspectives and problem-solving styles, resulting in a more innovative and creative firm.
However, a 2018-19 Diversity and Inclusion Report survey conducted by recruiting company Hays found out that 63% of Aussie workers have felt as though their chances for progression have been limited at least once in their career because of either their sexual orientation, ethnicity, age, gender or disability.
In addition to this, 56% of respondents believe that there's been at least one occasion where their chance of being accepted for a job was lowered because of one or more of these factors. How can we promote and/or build law firm inclusivity and diversity, then?
Knowing the importance of an inclusive and diverse workplace is enough of a start. No two law firms are the same, so there's no specific formula for this. However, focusing on these areas may help create a more diversified environment:
Create a welcoming culture for the Lesbian, Gay, Bisexual, Transgender, Intersex, Queer/Questioning, Asexual (LGBTQIA+) staff;
Initiate a committee that will represent your staff in all walks of life;
Recruit and invest in diverse attorneys;
Specify anti-discriminatory language/actions on the company manual;
Support equal pay.
Lawyers are encouraged to do what they can to promote a more diverse and inclusive workplace in the legal profession. Though it is still a long way to go, educating yourself is a pretty great start.