Miranda Klibbe believes the profession should prioritise young lawyer development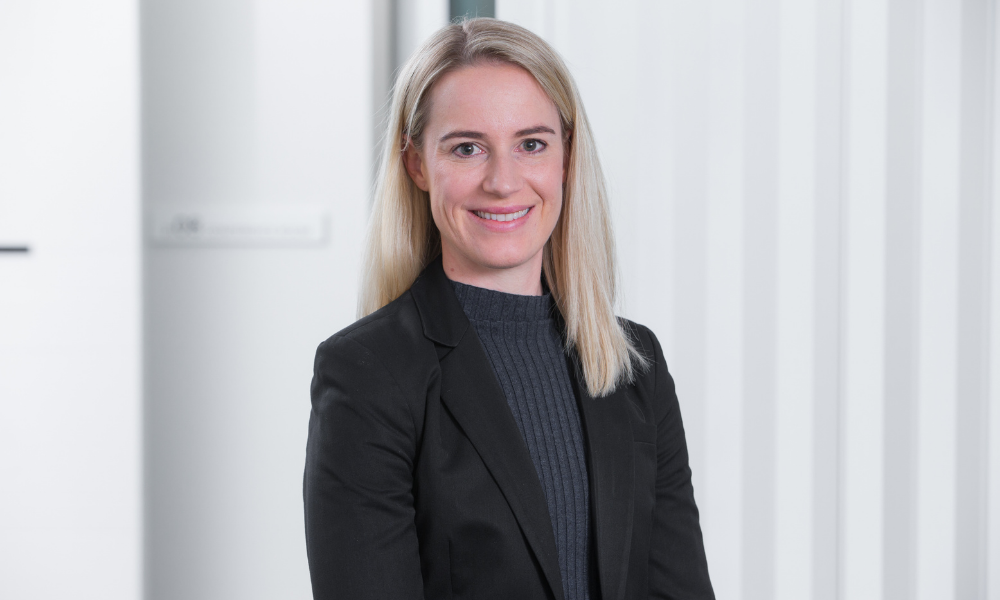 For Miranda Klibbe, becoming a lawyer was a childhood dream, but one she didn't pursue until she already had a psychology degree in hand. A decision to dabble in one law subject altered the course of her life and led her on the path of a commercial litigator.
Klibbe rose to the rank of partner at Cooper Grace Ward (CGW) earlier this year, an achievement she is particularly proud of having gotten there after a long journey that included two maternity leave stints and juggling flexible work arrangements. However, she believes that the legal industry needs to do more to keep young lawyers in the profession.
In this July interview, Klibbe talks about the surplus of graduates in the profession, loving CGW's social club and the challenge of meeting rising client expectations.
What made you choose a career in law, and what's your favourite part of the job?
I initially wanted to be a lawyer when I was 10 years old. After first completing a degree in psychology, I decided to do one law subject to see if it still interested me, and I have never looked back.
My favourite part of my job is getting involved with new cases and working up creative legal arguments for these cases.
What is the most memorable case you've taken on/been involved in?
Very few cases make it to trial – I am generally only involved in one or two trials a year, so every trial is memorable. I have a two-week trial scheduled in September for a matter I have been involved with for five years. It is a heavily contested claim by my (deceased) client's daughter-in-law, who is claiming ownership of seven family properties.
What is going on at the firm? Are there any new programs and initiatives that you're particularly interested in?
The firm is always offering new programs and incentives. I am a big fan of the firm's social club, which organises a number of events annually that include partners and children.
What has been your proudest accomplishment in the last year or so?
Being promoted to partner. After almost 10 years at the firm, two stints of maternity leave and managing both part time and flexible work arrangements, my promotion to partner was an extremely rewarding accomplishment.
What should the profession and law firms focus more on?
Developing young lawyers. There are always a surplus of graduates looking for work, but never enough junior lawyers. Focus should be given to the young lawyers, to help them find an area of law that is right for them and, ultimately, to keep them in the profession.
What are the challenges you expect in your practice, and in the business of law in general, going forward?
Over my time in the industry, clients' expectations of their lawyers have increased substantially. One challenge will be to continue to find ways to always improve and always meet these expectations.
What are you looking forward to the most in the coming year?
A few big wins for my clients and continuing to expand the litigation team's practice.