The firm also promoted two to special counsel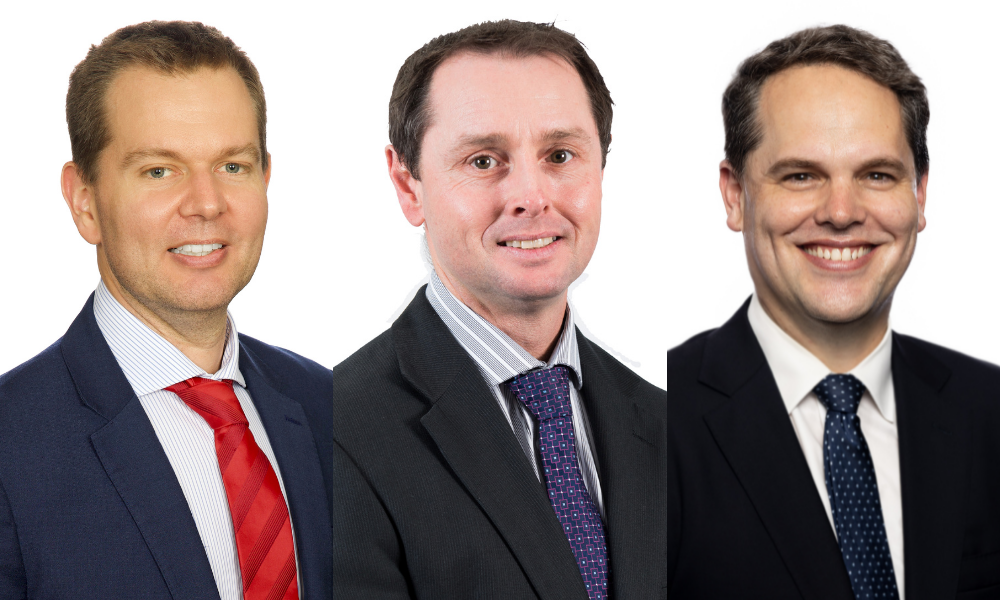 Carter Newell has strengthened its insurance and corporate offerings with the appointment of three partners in Peter Dovolil, Milton Latta and Jonathon Wood.
Dovolil focuses on insurance claims in the industrial relations and employment and retail sectors. He has also tackled personal injury claims involving labour hire, complex multi-party contractual claims following personal injury on construction and mining sites, and claims occurring in retail premises and dust related silicosis claims.
He has conducted reviews of indemnity matters, and has advised on property damage concerns. His clients include insurers and major corporations.
Latta concentrates on claims involving the defence of property, fire damage, recovery and subrogation, and personal injury. He has particular expertise in matters involving product defects, complex property damage claims and workplace injuries, including construction and mine sites.
Wood specialises in M&A, restructurings, joint ventures, shareholder arrangements and corporate governance. He began working with Carter Newell last year.
"Our pathway to partnership is a testament to the superior quality of these lawyers and to have three lawyers joining the partnership naturally provides a boost to the firm," managing partner Paul Hopkins said.
The firm also welcomed new special counsel with the promotion of Amy Heselwood (litigation and dispute resolution) and the hire of Amanda Cann (construction and engineering).
The appointments came into effect last month.