The damages awarded by the Victorian Supreme Court amounted to $2.6m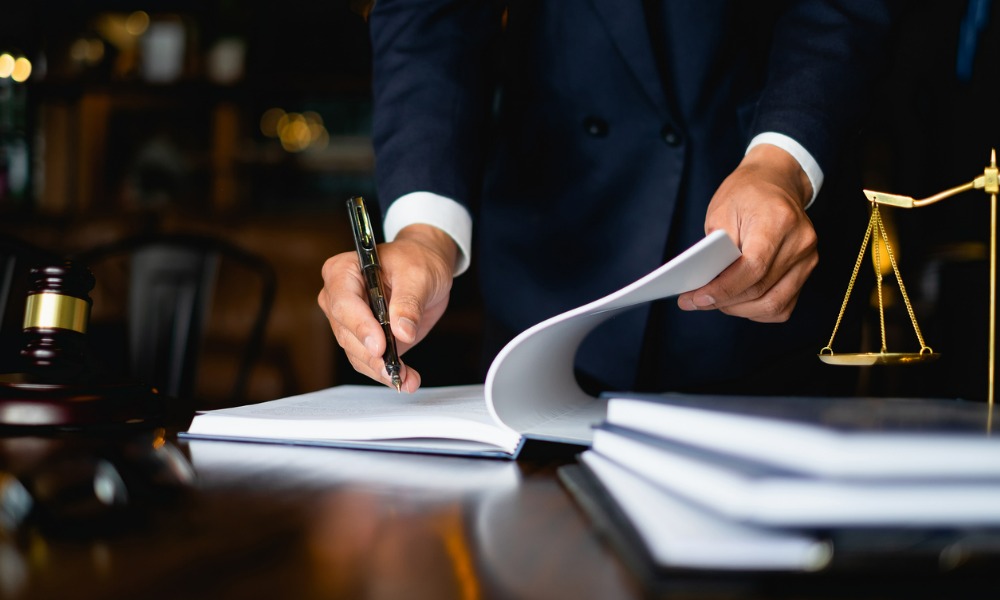 The Supreme Court of Victoria has awarded the highest damages for an institutional abuse case in Australia's history.
The plaintiff of the case, who was exposed to prolonged sexual abuse within the premises of Geelong College, will receive $2,632,319.25 in damages from the school after it was found liable for breach of duty in a 1 October decision.
"The case highlights that a school can be held directly liable for abuse that occurs both on and off its premises, where the abuse that occurred off premises can be attributed to the school creating the opportunity and the occasion for the abuse to manifest," said Carter Newell partner Ben Hall, special counsel Amy Gill and solicitor Amanda Le in a post on the firm's website.
In 1988, plaintiff PCB was a year 8 student at Geelong College who started visiting a building on the school premises known as the House of Guilds (HOG). The building had a room which allowed students to work on woodwork projects, ceramics and other crafts, and was also open to other members of the community, including adults, upon payment of a membership fee.
Bert Palframan, who was in his early 70s at the time, was an honorary member of the HOG. He regularly attended the workshop and interacted with the students, including PCB. Between late 1988 and mid-1990, PCB was sexually abused by Palframan on more than 50 occasions at the HOG, in Palframan's car and in Palframan's home.
As a result of the abuse, which Palframan had described as "our secret," PCB suffered nightmares, feelings of guilt and shame. He had thoughts of self-harm and of harming others, and gave evidence that he experienced feelings of distress and of being out of control. However, PCB did not disclose the abuse to anyone until 2007, when he suffered a breakdown. Upon informing his wife and family, PCB received psychological treatment.
PCB was diagnosed with PTSD and generalised anxiety disorder. He argued in court that the trajectory of his life "was altered for the worse" by the abuse, and claimed that he "would have been either more 'successful' or 'successful' earlier and in a more sustained way but for the abuse." PCB stated that he remained haunted by the fact that he "could never show the strength actually to push [Palframan] away for the things that he was doing to [him]."
The court ruled on the uncontested medical evidence and said that PCB suffered psychiatric injury. The court also received a body of evidence concerning historical sexual abuse at Geelong College, particularly in the late 60s and early 70s.
In its defence, Geelong College did not dispute that "it was reasonably foreseeable that students of the school might have been at risk of sexual or other abuse or risk of injury." It also did not dispute that it "owed [PCB] a nondelegable duty to take reasonable care to ensure his safety at school." However, it said that it fulfilled that duty through employing a warden on the school grounds, together with a system of rostering and supervision undertaken within the HOG. It also contended that its duty did not extend to the abuse perpetrated by Palframan, who died in 1999, outside the school.
According to PCB, Palframan "should be taken to have been, in effect, an employee of the school" because at times, he supervised the students. However, he was not trained nor qualified as a teacher, and he did not have any formal status as a teacher paid by the school. Moreover, the school had not implemented a process or procedure to review and approve applications for memberships to access the HOG.
As to Geelong College's defence that it had a warden and a system of supervision in place, many witnesses said that a supervising teacher was away from the woodwork room "for periods of time attending to other duties or things." The court said that "the very conception of the [HOG]" exposed it to risks.
The court decided that Geelong College breached its duty of care by "failing to apprehend the import of [complaints]." It was negligent "in failing to anticipate and highlight the risk identified and in failing to facilitate the ready imposition of such a response."