Women comprise 77% of the lawyers ascending to senior roles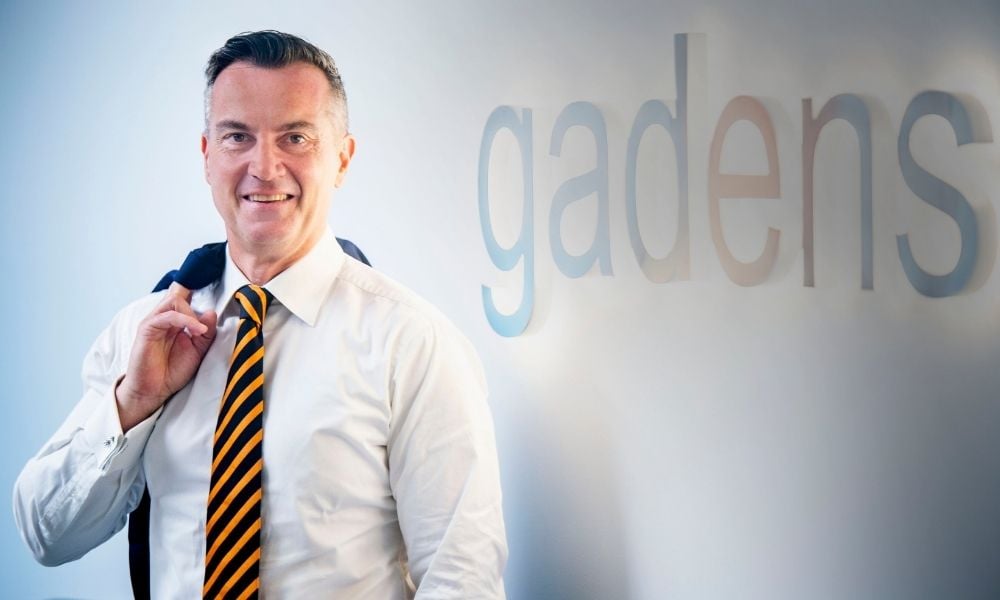 Parental leave is not a hindrance to promotion, as Gadens showed in a recent promotions round that saw 13 lawyers ascend to senior roles in Melbourne and Sydney.
Two women made partner during the round; the firm also welcomed three special counsel and eight senior associates.
"Gadens is growing across the board, with our newest 13 promotes coming from almost all of our practice groups. Each one is part of our considered, strategic approach to enhancing our capabilities in key areas in order to provide greater depth and breadth of services to our clients," CEO Mark Pistilli explained. "On our broader cohort of promotes, I am excited that two of those being promoted are currently on parental leave."
The promotions round also reflected the firm's push for diversity and inclusion.
"In line with our commitment to diversity and inclusion, a number of our promotes are from diverse cultural backgrounds and 77% of all new senior appointments across the firm are women," Pistilli added. "Of our eight newest partners 62% are women, which is a consistent percentage to those promoted to partnership at Gadens over the past two years (62%)."
The following lawyers will transition to new roles on 1 January:
Partner
Breanna Davies – corporate
Winnie Sinn – corporate
Special counsel
Belinda Drivas – real estate and construction
Cassie O'Bryan – banking and finance
Rebecca Sharman – real estate and construction
Senior associate
Ben Bronzon – banking and finance
Brendan Wray – banking and finance
Harveen Dhaliwal – banking and finance
Kaleb Cox – corporate
Karena Leung – real estate and construction
Madeleine McMaster – IP and technology
Rebecca Di Rago – disputes and investigations
Stephanie Rawlinson – IP and technology
In addition to the senior promotions, six also rose to the position of associate:
Christopher Borghesi – corporate
Elizabeth Gregory – corporate
Humphrey Riordan – real estate and construction
Katie White – disputes and investigations
Lachlan Pramberg – real estate and construction
Zoe Christodoulou – real estate and construction
"Promotions are a significant accomplishment recognising dedication, passion and hard work, and each person should be proud of this milestone in their careers. At Gadens we are fortunate to have such a high calibre of people shaping our firm – I want to congratulate each one of them," Pistilli said. "These promotions are all very well deserved, and I am confident that each one of the people being promoted will help us in our journey to have Gadens recognised as one of this country's leading law firms."
Recently, Gadens' Sydney and Melbourne partners helped national charity Lifeline Australia to raise more than $15,000 in an online fundraising effort to honour Mental Health Month in October.
"The campaign to support Lifeline Australia received strong support from everyone at the firm. It was a great way of us to use our time in lockdown to encourage everyone to try home haircuts and hair colouring for a really great cause. I am impressed by the creative and bold styling choices of our team!" Pistilli said. "With the so many Australians in lockdown for extended periods over these last 20 months, looking after our mental health has been more important than ever. I am heartened that so many of our staff wanted to contribute to a cause that has a real impact for those looking for support in times of need."
Advising on 2021's second-largest metro office deal
Gadens also lent its mixed-use development expertise to guide Vicinity Centres on the relocation of Officeworks' national corporate headquarters to Chadstone.
The deal is part of "Vicinity Centres' strategy of creating 'communities for the future'," the firm explained. Following the move, the commercial office buildings of the largest retail destination in Australia will be fully occupied.
Partner Andrew Kennedy (real estate and construction) took the lead on the transaction, with support from special counsel Jeremy Collins.
"We are pleased to continue supporting Vicinity Centres as it develops its mixed-use offering at Chadstone and as the 'work near home' trend in Melbourne continues to grow," Kennedy said. "With many more exciting opportunities ahead, Chadstone is well on its way to becoming the preferred corporate location in the Monash economic corridor."