The appointments will take effect next year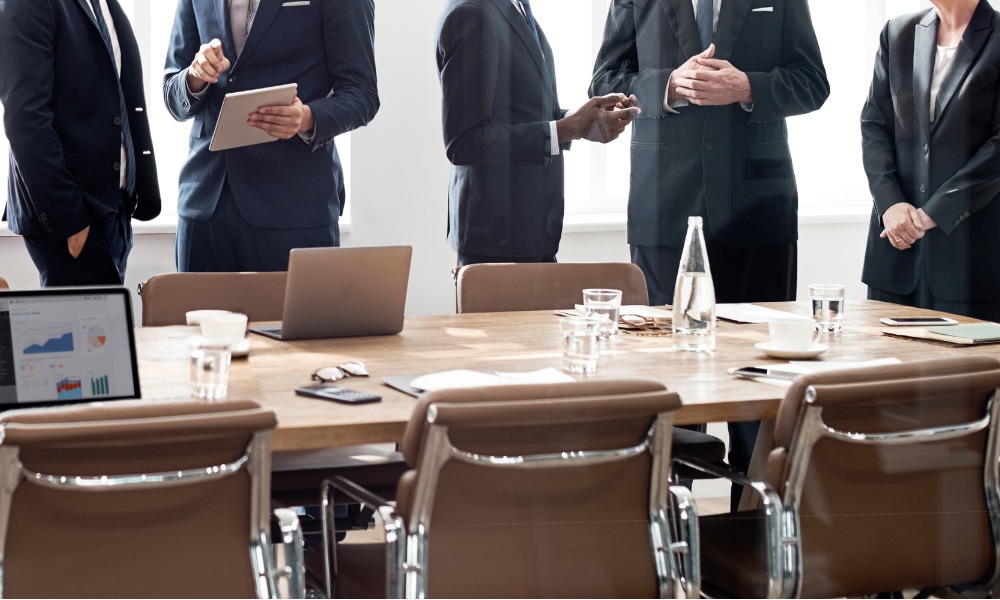 Norton Rose Fulbright (NRF) has added to its Australia partnership with the promotion of three lawyers.
Kate Green, Harriet Oldmeadow and Nick Sinclair will step into their new roles on 1 January next year, strengthening the global firm's offerings in dispute resolution, domestic and international arbitration, corporate and commercial, projects, construction and engineering, and finance.
Green tackles complex domestic and international disputes, class actions, regulatory investigations and prosecutions. She is knowledgeable on matters involving the Corporations Act, and has taken on securities issues and statutory claims involving misleading and deceptive conduct.
She has a particular interest in business ethics and anti-corruption matters; she has been involved in internal corporate investigations and has conducted investigations into whistle-blower complaints. She has also helped regulators with investigations.
Green practises from NRF's Sydney office, and works with clients in the financial services, pharmaceutical, mining and commodities and aviation sectors. She has operated not just in Australia, but in the US as well.
Also operating out of Sydney, Oldmeadow focuses on project delivery and all forms of dispute resolution related to construction, infrastructure and renewable energy contracts. She has been a part of high-profile, complex litigation, as well as both domestic and global large-scale arbitration.
She has appeared before several courts in Australia, including the High Court. She advised Brookfield Multiplex Construction on a watershed appeal.
Sinclair has advised on the development and financing aspects of mining, oil and gas, power (including thermal and renewables) and infrastructure transactions. He brings international experience to the table, having recently concluded a six-year stint in Singapore where he handled international project development and finance transactions.
Based in Perth, Sinclair works with sponsors and lenders, and has handled projects across Australia, the APAC region, the Middle East and Africa. He has also acted on trade finance matters.
"The appointments of Kate, Harriet and Nick build on our record of promoting a diverse range of talent into our partnership. Our new partners have developed expertise and strong client relationships in their chosen industries, including financial services, energy and resources, and infrastructure," NRF CEP Alison Deitz said. "Their mix of skills and experience, gained in Australia and overseas, will help our domestic and international clients navigate the changes and opportunities ahead."
Recent deals
NRF Australia also confirmed its involvement in a joint venture deal, as well as an acquisition transaction.
Corporate M&A partner Ben Smits led a team that guided medical diagnostics provider Sonic Healthcare Limited as it formed a JV with Australian healthcare AI company Harrison-AI Pty Ltd (Harrison.ai). Through the venture, the companies are set to develop and commercialise clinical AI solutions in pathology together.
"We have been privileged to support Sonic on the formation of the joint venture with Harrison.ai, as well as their strategic investment in this rapidly growing healthcare AI company," Smits said. "Sonic has world class healthcare experience and a global footprint, and with this investment and partnership with Harrison.ai, Sonic will help scale the AI solutions for pathology across the globe."
Smits received support from senior associate Adam Hunter; senior adviser Ross Phillipson; and associates Joyce Shi and Henry Yuan. The NRF team assisted on all aspects of the deal, including conducting legal due diligence and negotiations. The team also help to draft and review key and ancillary transaction documents from the letter of intent stage through to signing.
Meanwhile, a multi-jurisdictional team advised on all aspects of global engineering group Sandvik's acquisition of Australian mine planning software provider Deswik.
"Digital transformation is present in all industries, and the pace at which companies are modernising has really accelerated in recent years. We are pleased to have been able to bring a cross-border team to assist Sandvik to acquire Deswik, with its complementary product suite, quality customer base and history of strong growth," Australia corporate M&A partner Marshall Bromwich said. "The acquisition will bolster Sandvik's technology offering by providing it with a holistic software and digitalisation offering to its mining clients."
Bromwich received support from Australian partners Georgina Hey, Ka-Chi Cheung, Nick McHugh, Martin Osborne and Will Webster; special counsel Mindaugas Skavronskas; senior associates Linda Lau, Dietrich Marquardt and Shannon Walker; associates Ming Kalanon, Kasey Solar, Morgan Woodland, Michelle Martin and Amelia Martin; lawyers Michael Lacey and Lachlan Crosbie; graduate Shaun Buckton; and summer clerk Jasper Gotterson.
Lawyers from Canada, US, South America, South Africa and UK also pitched in on the deal, including partner Troy Ungerman and associate Sam Zadeh (Canada); partner Mara Rogers, senior counsel Stephen Nelson and associate Eric Ramirez (US); directors Amber Kardamilakis and Christina Pretorius, and associate designate Susan Bisset (South Africa); partner Silvia Fazio (Brazil); and partners Catrina Smith and Shane O'Reilly, as well as associates Charlotte Emmerson and Bethan Rowlands (UK).