The new partner crosses the sea from London to head up the firm's national pro bono program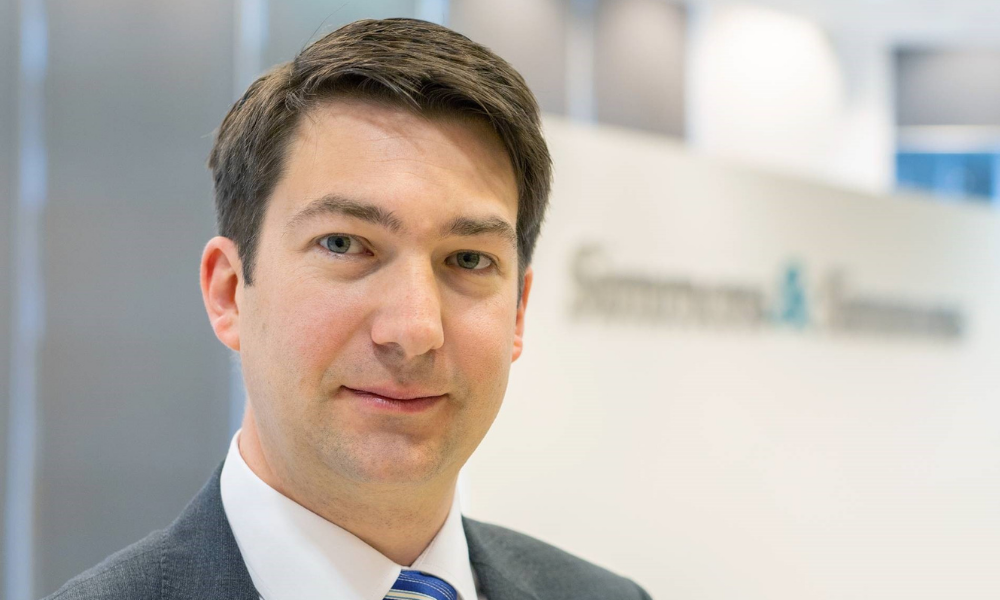 Norton Rose Fulbright (NRF) has brought in the Australia office's first dedicated pro bono partner.
Litigator Chris Owen crosses over from Simmons & Simmons in London to lead NRF's national pro bono program in Australia. He will also be responsible for cultivating relationships with community organisations, as well as aligning the firm's contributions with those of big clients, NRF said.
"Our pro bono efforts have progressed to the point where appointing a dedicated partner will ensure that we continue to lift our contribution to the wider community," CEP Alison Deitz said. "Chris has a passion and flair for pro bono work, from developing and refining firm-wide strategy to meaningful collaborations with key clients. We welcome him to our partnership and look forward to working with him to further our pro bono program."
Owen previously co-chaired Simmons & Simmons' international pro bono practice. His legal experience includes helming the firm's contentious ESG disputes team and working as a commercial litigator at Linklaters.
He has tackled pro bono work for over 15 years, providing advice at legal clinics, helping Indigenous communities receive access to justice, advocating for clients in court and guiding global pro bono projects, NRF said. He has a special interest in business and human rights, environment and climate change, and access to justice.
Owen is a part of the UN Global Compact committee in the UK, where he helps to battle child labour practices. He has also overseen pro bono contributions by many other lawyers for more than 10 years.
NRF regards his experience in working together with leading financial institutions and corporate clients on pro bono matters as a valuable asset.
"I have been impressed by Norton Rose Fulbright's strong commitment to pro bono. My appointment will allow the firm's pro bono practice to evolve to the next level, positioning the firm as a market leader in pro bono across Australia and beyond," Owen said. "I am a strong believer that pro bono can bring multiple benefits to a firm like Norton Rose Fulbright. Not only can we help those who are most in need, but in doing so our own lawyers gain opportunities to develop their skills and form strong ties within communities, both locally and globally. Working closely with the firm's clients, we can bring the weight of our joint expertise to help address serious issues locally, nationally and internationally."
27 promoted to senior roles
NRF also promoted 6 lawyers in Australia to special counsel and 21 to senior associates across its offices in Brisbane, Melbourne, Perth and Sydney, with female lawyers making up 59% of the promotions.
Deitz congratulated the newly elevated lawyers, who ascended to their new positions on Thursday.
The full list of promoted lawyers is as follows:
Special counsel
Olivia Newman (financial restructuring and insolvency, Sydney)
Jessica Luppino (litigation and disputes, Sydney)
Melissa Hanna (litigation and disputes, Perth)
Sally-Ann Rowland (real estate, Sydney)
Duncan Webber (real estate, Sydney)
Kylie Lightman (knowledge, Melbourne)
Senior associates
Ellen Whittred (corporate, M&A and securities, Brisbane)
Melody Zhou (corporate, M&A and securities, Sydney; New Zealand qualified)
Linda Choi (environment and planning, Melbourne)
Krista MacPherson (environment and planning, Sydney)
Evan Leong (environment and planning, Brisbane)
Daniel Tweedale (environment and planning, Brisbane)
Jon Whealing (financial restructuring and insolvency, Sydney)
Philip Archer (litigation and disputes, Sydney)
Andrew Berriman (litigation and disputes, Sydney)
Kate Dwyer (litigation and disputes, Sydney)
Guru Kugananthan (litigation and disputes, Melbourne)
Andrew Pattinson (litigation and disputes, Sydney)
Martin Rustam (litigation and disputes, Brisbane)
Chrystie Siapkas (litigation and disputes, Melbourne)
Isobel Taylor (litigation and disputes, Sydney)
Cara Walsh (litigation and disputes, Sydney)
Edwina Cheung (projects and construction, Melbourne)
Priya Kahlon (projects and construction, Perth)
Jason Kalliris (projects and construction, Sydney)
Jacinta Magazzu (real estate, Melbourne)
Sachith Nilaweera (risk and compliance, Melbourne)