The new partners hail from a variety of practice groups across the firm's national offices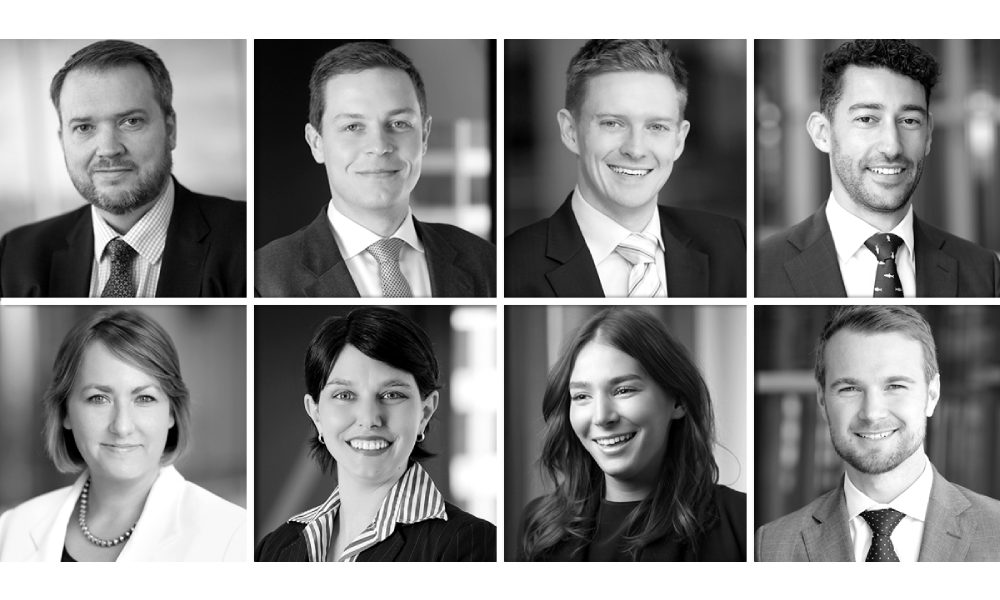 Clayton Utz is set to kick off 2021 with the elevation of eight lawyers to partner.
The promotions were made across various practice groups and across the firm's offices in Melbourne, Brisbane, Sydney and Canberra.
A technology lawyer with qualifications in both IT and law, John Dieckmann works with the IP and tech team in Melbourne. He has advised on matters involving complex technology procurement, the IP and technology aspects of major commercial transactions and infrastructure projects, data security and privacy.
Heading into the new year, he looks to continue focusing on cybersecurity and helping businesses improve their online defences. He's also aiming to help companies capitalise on their digital assets.
Litigator Chris Erfurt has experience with insurance and indemnity, consumer remediation, environment, commercial civil litigation, regulatory and white-collar crime, insurance and complex disputes. He operates from the Brisbane office as part of the commercial litigation practice.
Notably, he recently scored a win for insureds in Australia's inaugural COVID-19 business interruption insurance test case. He anticipates that insurance and regulatory disputes, as well as claims related to the COVID-19 pandemic, will continue to be areas of focus in the coming year.
Kate O'Donovan has worked with major banks, credit funds, alternative debt financiers, private equity firms and listed and unlisted corporates as a specialist in leveraged finance and corporate finance matters. She is a part of the Sydney branch's banking and financial services team.
She cites the current environment of "record low interest rates and high equity" in private equity as a reason why it's an exciting time to be focusing on leveraged finance. She also welcomes the heightened challenges in the regulatory space, including the FIRB regulation amendments and the upcoming move to replace LIBOR with risk-free rates.
Hilary Searing practices in workplace relations and employment and safety from Clayton Utz's Brisbane offices. She focuses on work health and safety, industrial relations and employment law, and has handled high-profile disputes.
Her clients include those in the public sector and in corporate. In 2021, she expects the areas of focus in her field to be the definition of appropriate contractor management from a safety perspective and workplace psychosocial hazards.
James Kendal works with clients in the aviation and airports, government, statutory corporations and construction sectors. He focuses especially on issues involving the front end of major projects and light rail construction.
He practices with the firm's major projects and construction group, operating from Canberra. Going into 2021, he anticipates a focus on new approaches to the structure and delivery of major infrastructure projects developed in response to challenges in the market and to the range of stimulus packages offered by the government.
Natalie Speranza, like Kendal, is part of Clayton Utz's major projects and construction team. She works from the Melbourne branch, providing advice to government bodies.
She is knowledgeable when it comes to complex procurements in the transportation and social infrastructure sectors, and has specific experience in handling performance-based availability payment PPP projects and economic PPP structures. Moving forward, she expects to see a stronger focus on incorporating flexibility into contracts for infrastructure projects.
Adrian Kuti has experience in competition and consumer law, telecommunications, radiocommunications, franchising and automotive regulatory matters. He has advised major corporations in the retail, automotive, technology, telecommunications and finance sectors, as well as government businesses.
He has worked within the firm's national competition practice since 2008. Over the coming year, he expects a continued boost in activity within the regulatory space, driving more investigations and enforcement actions.
A lawyer who also works with the competition group, Mihkel Wilding has a strong understanding of the local and global regulatory environment that affects M&A transactions, investigations, enforcement and market studies. As a seasoned expert on competition and consumer law, he anticipates that the ACCC will maintain their focus on consolidated sectors, as well as on the response of competition, consumer and privacy legislation to the increased collection and monetisation of personal data.
Both Kuti and Wilding operate from Sydney.
"It's a pleasure to welcome John, Chris, James, Adrian, Kate, Hilary, Natalie and Mihkel to the partnership. Each has built a long-term career with us and has demonstrated the qualities for which we want our partners to be known: not only legal smarts but commercial savvy, resilience and the ability to provide advice that shows they see through the client's lens and understand the bigger picture," Clayton Utz CEP Bruce Cooper said.
The promotions take effect on 1 January.