The rise of younger and more sophisticated in-house lawyers is pushing demand for changes in the firms they left behind, a legal services expert has told Australasian Lawyer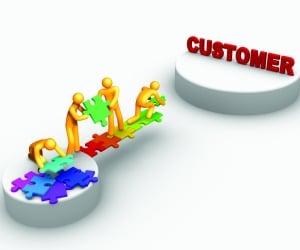 The rise of younger and more sophisticated in-house lawyers is pushing demand for changes in the firms they left behind, a legal services expert has told
Australasian Lawyer
.
Gleed Legal director Philip Gleed has told
Australasian Lawyer
that clients are also more aware of the competition between firms and are becoming better at seeking deals with more beneficial costing arrangements.
"The change in client demand is coming from two directions. Firstly, it's coming from an increase in competitive tendering processes, and secondly it is coming from the rise of sophisticated in-house counsel operations," Gleed said.
Gleed explained that in-house counsel had a better idea of what legal services needed to be purchased on behalf of their companies and had a good sense of how to benefit from the competition present in the market.
"Given the age spread of in-house counsel – they're typically lawyers under 40 who have worked with the billable hour – they bring with them the philosophy of wanting to avoid hourly billing," Gleed said.
Rohan Harris, principal at
Russell Kennedy
lawyers, agreed that clients are becoming more informed and are looking for better value.
"I think clients want that and more certainty. They know they will get good service but they also want good value for money and certainty about costs," Harris said.
However, Gleed also expressed concern about whether firms had the ability to deal with the increase in client scrutiny.
"I think many firms have the commercial savvy but what they lack is the will to be adventurous in terms of how they cost a proposal," Gleed said.
"Firms have commercial drive and ability, but their habits are so ingrained that they can't get outside of the square. They fall back to the safety-net of hourly rates because that is what their competitors are doing."
"Firms understand the commercial drivers of the business, but they don't understand that their clients wouldn't mind them showing more flexibility."
How can firms provide good value for money? Share your thoughts below.