The Full Court of the Federal Court of Australia has pared the class actions to only one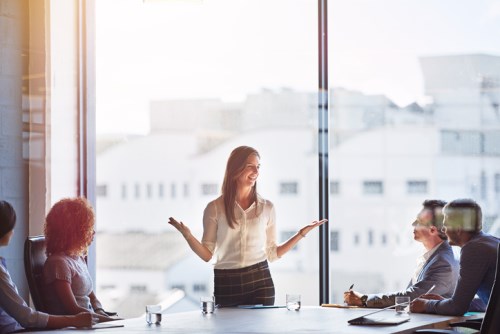 The Full Court of the Federal Court of Australia's ruling this week on the legal challenges faced by GetSwift is consequential to the future of competing open class actions in Australia.
That's according to Quinn Emanuel Urquhart & Sullivan, which represents GetSwift in the cases.
On Tuesday, the Full Court upheld at first instance the judgment handed down by the Federal Court of Australia earlier this year that GetSwift will face only one among the three class actions filed against the logistics technology start-up.
The decision has numerous implications, Michael Mills, Quinn Emanuel's managing partner in Australia, told Australasian Lawyer.
"We are pleased the Full Court decision reflects GetSwift's submissions on appeal to the effect that one proceeding is capable of vindicating the interests of all group members and therefore only one should be allowed to proceed," he said. "The decision means that GetSwift will not be vexed with multiple actions in respect of the same issues – just the one. The other two proceedings remain permanently stayed."
The decision cuts wasted resources and encourages thorough due diligence, Mills said.
"This will reduce the costs of defending the proceeding, the complexity of doing so and the overall time to resolution. We think it is sensible for the courts to consider a procedure to avoid a multiplicity of duplicative class actions and all the wasted costs this imposes on the parties, especially the defendant," he said.
"We also think it is sensible that the court, by way of this decision, have encouraged plaintiffs to undertake a proper due diligence before racing to the court. In the context of the multiplicity of actions of late, this can be seen as particularity useful guidance for the development of class actions in Australia generally."
The decision means GetSwift can seek to recover its costs for the numerous hearings that centred on whether there should be multiple class actions, as well as which party, if only one proceeding is allowed to progress, should have carriage of it, Mills said.
Earlier this year, three representative proceedings were filed against GetSwift after its share price tanked. The actions alleged that the listed company made deceptive disclosures on a number of customer contract agreements.
On 20 February, Squire Patton Boggs, on behalf of lead applicant Dwayne Perera, filed an open class action against the company. The action was funded by International Litigation Partners.
The suit was followed by another, which was filed by Corrs Chambers Westgarth on 26 March on behalf of lead applicants Shaun and Samantha McTaggart. The action was funded by Vannin Capital.
In early April, Phi Finney McDonald entered the fray, acting on behalf of Raffaele Webb, who subsequently became the lead applicant in a third open class action against GetSwift. The action was funded by Therium Capital.