Global firms and litigation funders announce potential class actions against embattled companies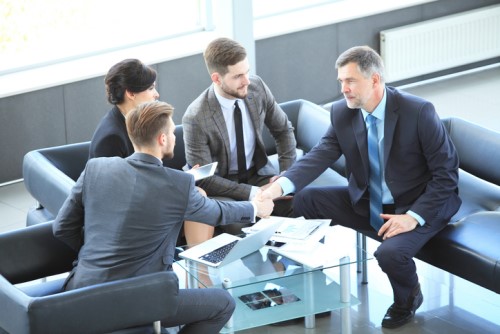 Law firms are teaming up with litigation funders for some class action lawsuits down under.
Quinn Emanuel Urquhart & Sullivan says it is probing an action against financial services behemoth AMP, while Slater and Gordon is proposing class action against supply chain giant Brambles.
Quinn Emanuel is being backed by Burford Capital. Slater and Gordon has partnered with IMF Bentham.
Ready to move quickly
Partner Damian Scattini said that with the backing of Burford Capital, which he described as the world's leading litigation financer, Quinn Emanuel is poised to move quickly against AMP on behalf of shareholders.
The 169-year-old AMP is Australia's largest wealth manager. It has admitted to misleading regulators and clients about financial advice that clients paid for but had not received. The company's capitalisation has plunged $1bn since early March and its CEO has stepped down amid the scandal.
"The revelations of AMP's misconduct are especially upsetting given the people who were hurt – the ordinary mums and dads who as shareholders gave AMP one of Australia's largest shareholder registers, who have now lost their savings due to its dishonesty, and who as customers were charged for services AMP has admitted they never received, all so executives could make hefty bonuses," Scattini said in a statement.
Craig Arnott, Burford Capital managing director, said that the conduct admitted at the Royal Commission is "starkly at odds with AMP's responsibilities and shareholders' legitimate expectations." The conduct "requires redress," he said, so shareholders can recover lost value.
The class action, which the firm intends to file in two weeks, will be open to shareholders who acquired AMP shares between 24 May 2013 and 16 April 2018.
Pallet costs don't stack up
Slater and Gordon alleges Brambles, which operates the CHEP and IFCO logistics companies, "cannibalised" its growth in fiscal 2017 and misled investors about future profits.
With a supply chain of reusable pallets, crates, and containers in more than 60 countries, Brambles has a market capitalisation of more than $15bn. It has been enjoying steady growth for a number of years, but its fiscal 2016 revenue and earnings grew double the historical rate, said Andrew Paull, Slater and Gordon senior associate.
"This growth occurred after Brambles allowed a large number of its pallets to be used to transport goods to companies outside its regular distribution channels. Brambles could charge a premium for this, which increased revenue, but they also lost visibility over the whereabouts of their pallets, which significantly increased collection and repair costs," Paull said.
"This is not the kind of case where a company has failed to foresee risks that would negatively impact future growth. Brambles was telling the market that its FY16 sales growth of 8% and profit growth of 9% was the 'new normal' and could be expected into the future," he said.
Slater and Gordon is alleging that Brambles knew its increased costs would make future growth at the 2016 rate impossible. The company failed to account for this in their forecast for the 2017 fiscal year.
"The company has provided a variety of inconsistent reasons for its surprise guidance miscalculation but, in our view, these excuses just don't stack up," Paull said.
The proposed class action will be open to investors who suffered losses after acquiring Brambles shares between 18 August 2016 and 17 February 2017, Slater and Gordon said.
Related stories: