Will the case be another costly scandal like Volkswagen's in 2015?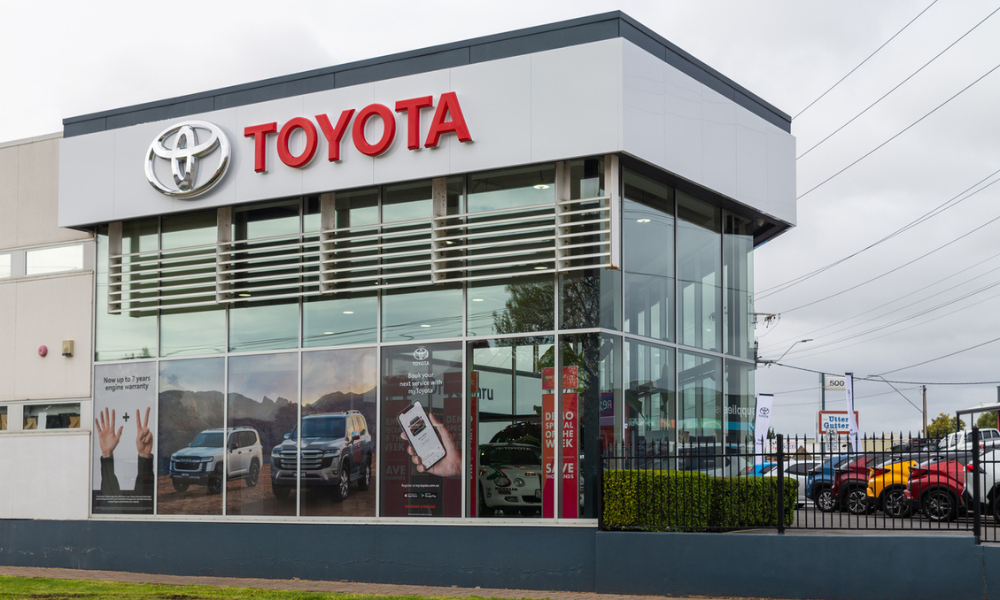 Nearly half a million Australian drivers have banded together to take Toyota Motor Corporation Australia to court for allegedly using a hidden feature to mask fuel emissions, Australian Associated Press reported.
The hidden feature is said to be a diesel defeat device – a hardware or software that interferes with a vehicle's emissions controls under real-world driving conditions even if it had initially passed formal emissions testing. Now, the "diesel dupe" could potentially see thousands of Toyota drivers going after a share of the big payout.
Victoria-based firm Maddens Lawyers is representing the class action lawsuit, which will be taken to Victoria's Supreme Court on Tuesday after the case has been outlined.
The lawsuit comes mere days after the world's largest car manufacturer suggested its newly debuted Toyota Corolla Cross Hybrid could help taper emissions more than electric vehicles. Electrek reported that Sean Hanley, Toyota's vice president of sales and marketing in Australia, had compared 300,000 hybrids to the equivalent of the carbon reduction of 90,000 fully electric vehicles.
"If these allegations are substantiated, this would be another of many examples of companies in the Toyota group engaging in dodgy practices when it comes to climate pollution," Lindsay Soutar, senior campaigner at Greenpeace Australia Pacific, said in a statement. "The case is another alarm bell to Toyota that it needs to clean up its act and get in the fast lane with electric vehicles."
It isn't the first case of its kind to hit car manufacturers. According to the Australian Associated Press, diesel defeat devices have been used since the 1970s but have recently come head to head with Australian law.
In 2019, the Federal Court ordered Volkswagen to pay $125 million for using similar diesel defeat devices in a case bought by the Australian Competition and Consumer Commission.
Volkswagen lost its High Court appeal against the record fine in April 2021. The lawsuit is considered one of the costliest business scandals in history and was the second-largest penalty for a breach of Australian Consumer Law – and Toyota could soon be facing the same fate.
Law firm Maurice Blackburn has also previously launched class action lawsuits against Volkswagen, Audi and Skoda in 2015, with settlements approved in 2020. It saw payments of $2,800 to each of the 43,000 vehicle owners.
Toyota has not responded to Australian Associated Press' requests for comment.