For Jennifier Tropiano, it's an honour to help the firm recruit its latest batch of graduate lawyers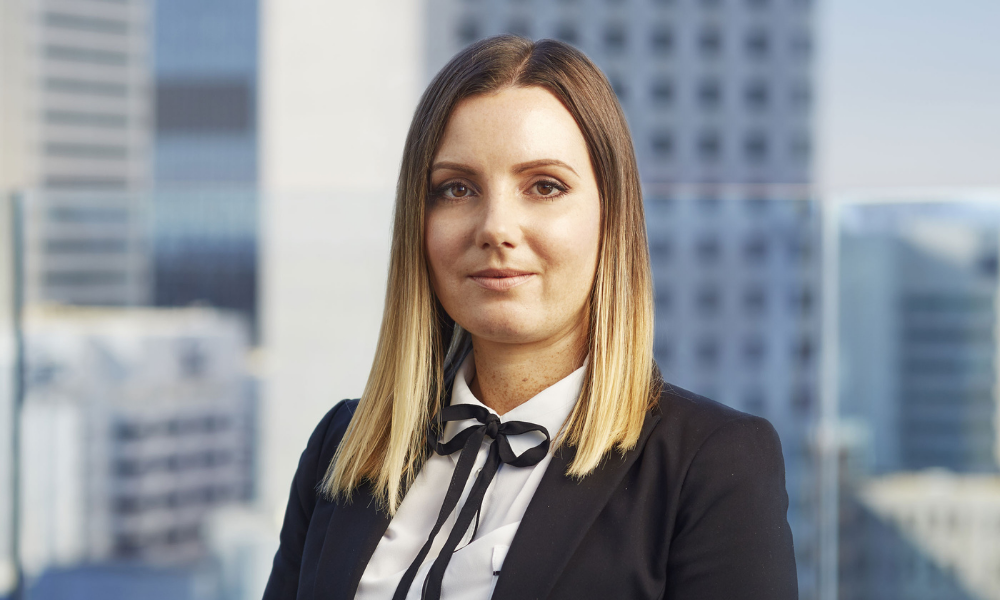 Jennifer Tropiano didn't immediately take to law as a career. Her first stint as a practitioner was followed by a year off travelling the world to gain new experiences and to reflect on whether the legal profession suited her.
Tropiano spent time doing farm work in Germany and Thailand, and trekked through the Amazon. On realising that she did love the law, she has since dived right back into the profession as a specialist in commercial property – recently, she was named one of Lavan's newest special counsel.
In this interview, Tropiano talks the joy she has in helping to scope out and develop young legal talent, the changes COVID-19 has wrought on property law and how screen time can never fully replace face-to-face interaction.
What made you choose a career in law, and what's your favourite part of the job?
After graduating from university, it took me about four years to decide this is the career for me! After my first job as a lawyer, I took a year off to travel to some new places and volunteer – think touring though the Amazon jungle and working on farms in Germany and Thailand.
Finally, after taking time off to reflect, I realised that I do really love the problem-solving element and the varied nature of the work – the legal profession is for me! I returned to working as a lawyer and have never looked back. I really enjoy the excitement of interesting transactions and working with clients to achieve their desired results.
What is the most memorable case you've taken on/been involved in?
Being a commercial property lawyer, the highlight is always completion of transactions. Last year, I worked with a client to acquire a significant shopping centre in South Australia valued at $50m. We were working with a client in Perth, assets in South Australia and key investors based in Sydney.
Working across multiple jurisdictions with a large amount of settlement deliverables was a challenge – but the matter successfully completed and our client was happy with the result.
What is going on at the firm? Are there any new programs and initiatives that you're particularly interested in?
We are currently going through the recruitment process to select graduate lawyers for 2022. I have been fortunate to sit on the interview panel and it has been an enlightening process. It is wonderful to see so many quality candidates and hear each of the candidates' stories. Getting the right fit and giving students the opportunity to have a career at Lavan is incredibly important. It is an honour to be part of it and I have thoroughly enjoyed it.
What has been your proudest accomplishment in the last year or so?
My proudest accomplishment in the last year would certainly have to be my promotion to special counsel at Lavan.
What should the profession and law firms focus more on?
There has been a lot of talk about mental health in recent years and I think there is still more to be done. This is something which needs to have the continued focus and attention of law firms. Working as a lawyer can be a high intensity and, at times, stressful career. It is important that in addition to working hard, people take time to look after their mental health and overall wellbeing.
What are the challenges you expect in your practice, and in the business of law in general, going forward? What challenges are particularly pressing in the country's legal industry?
In my practice area, and throughout the legal industry, the impact of COVID-19 has presented significant challenges. Working from home impacted how we interact and work as lawyers. People are now adept at changing environments and working from home when required. This has necessarily changed how we interact with our clients and each other.
Screen time can never fully replace the importance of face-to-face contact and reduced mobility may mean lost opportunities where people are not able to view potential assets or conduct meetings in person. There have been changes to the law as a result of COVID-19, perceived infringements on rights, and the unique position we now face in being unable to leave Australia without exemption. This unprecedented position is ripe for legal challenges (in addition to all the other kinds of challenges people may be facing).
The future of property law will certainly be changed by the COVID-19 pandemic. As people move to a more flexible working environment there is a question around how much office space will be needed. Alternatively, there may be a higher demand for office space as we realise the importance of being able to interact on a face-to-face basis where possible. Only time will tell the impact of this.
What are you looking forward to the most in the coming year?
Following my promotion, I now have an increased opportunity to mentor junior lawyers and expand my network with my increased profile. I am very much looking forward to that.