Anne Duggan parlayed experience in construction and property law into a corporate career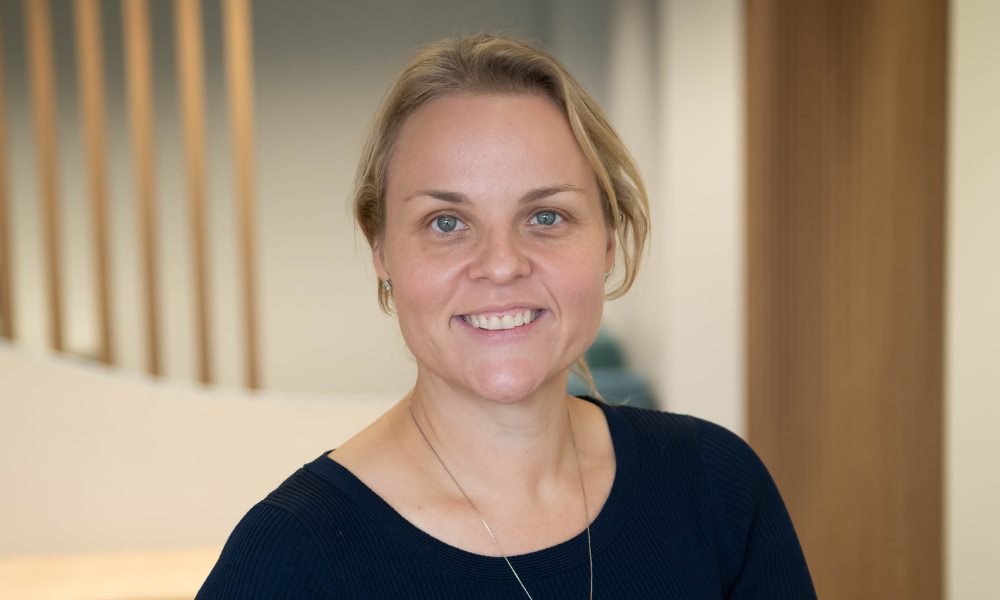 Anne Duggan credits her current career path to two jobs she worked as a student – one at an investment bank and the other at a small city practice specialising in criminal and civil matters. The NSW-based solicitor recorded a long stint as a construction and property lawyer, and had the opportunity to tackle big projects before making the transition to corporate.
Today, Duggan has several senior leadership roles under her belt, and has become a strong advocate for professionals to perform at their peak – a focus that has led to her penning a book on the topic.
In this interview, Duggan talks the importance of creating space, building a legal profession that can withstand AI disruption, and how she'd defend The Smurfs' Gargamel.
What made you choose a career in law, and what's your favourite part of the job?
I grew up watching LA Law – need I say any more? Whilst studying, I worked for an investment bank and a small city practice that took on criminal and civil matters. I think both of those roles were quite formative in the direction that my career has taken.
For a large portion of my career, I was privileged to work as a construction and property lawyer on major infrastructure projects. My legal skills have been invaluable in cementing a corporate career which has grown into senior leadership roles.
Are there any new programs and initiatives within the legal profession that you're particularly interested in?
In recent years, my interest has grown in how professionals can perform at their peak and how to harness the power of flow, particularly in the legal profession. The legal profession has traditionally been dominated by long hour and heavy workloads; I'm committed to coaching other legal professionals to reach a state of peak performance, overcome limitations and constraints, exceed their expectations, and get the most out of their lives.
This commitment to peak performance practice has led to a new book titled Courageous Invitations, which sets out to unlock the secrets of profound and lasting self-enrichment and how to navigate the journey of disrupting yourself to be your best self. The book was released in February.
What tech-related initiatives adopted by the profession, if any, are you most excited about?
From a peak performance perspective, tech can be a distractor and an enabler. I believe that the right tech can substantially improve the performance of individuals as lawyers and legal practices as a whole, but the decision must be a careful one.
The questions that legal practices and lawyers should be asking themselves is what can the tech do for me and my organisation, and can it contribute to reclaiming time, space and freedom for lawyers as well as drive scale and performance at speed, which is becoming more and more critical for businesses to maintain agility and responsiveness.
What has been your proudest accomplishment in the last year or so?
My proudest accomplishment is the completion of Courageous Invitations, which has just been released. I have been on a profound journey of really understanding the foundations of peak performance and how we the intersection of neuroscience and neurobiology can maximise the outcomes that can be achieved.
What's the biggest lesson you learned in the past year and what advice can you give fellow lawyers about it?
My advice to fellow lawyers is that the creation of space is key to professional performance and personal fulfilment. I believe that the creation of space provides clarity, focus and drives longevity in professional careers such as law.
What should the profession focus more on?
Educating lawyers from graduation on the psychological impacts of working in high intensity, high paced environments for prolonged periods of time and how to manage these aspects of professional life whilst still experiencing profound and lasting self-enrichment. It is truly possible to achieve greater happiness and personal fulfilment whilst working in the legal profession through having courage and being willing to disrupt yourself.
What are the challenges you expect in your practice, and in the business of law in general, going forward? What challenges are particularly pressing in the country's legal industry?
One of the biggest challenges for the legal profession is the attraction and retention of talent in the profession given that there are so many options beyond law for graduates to pursue.
A related challenge is the management of talent to ensure that they are able to build their skills and capability and experiences to develop a strong legal profession that is able to withstand AI and any other future technologies which may or have the potential to disrupt the profession.
What are you looking forward to the most in the coming year?
A renewed energy and focus in the market post COVID-19, working with the legal profession to develop knowledge about the factors that contribute to peak performance, and equipping lawyers with the tools to disrupt themselves in order to achieve greater professional and personal fulfilment and balance in their lives.
If you had to defend a fictional antagonist/villain in court, who would you pick, and why?
For the challenge, Gargamel from The Smurfs: The Lost Village (Sony Pictures), as it would require significant skill and disruptive thinking to position for a winnable argument in court. His determination and deceit make him a powerful enemy in any circumstance.
Challenge drives creativity and innovative thinking to bring change. That is certainly what would be required in court in defending such an evil villain with a disdain for those who are not afraid to be themselves, to face their fears and to have sufficient courage to stand up for themselves.