Family lawyer Siobhan Mullins talks her writing career and fearing criticism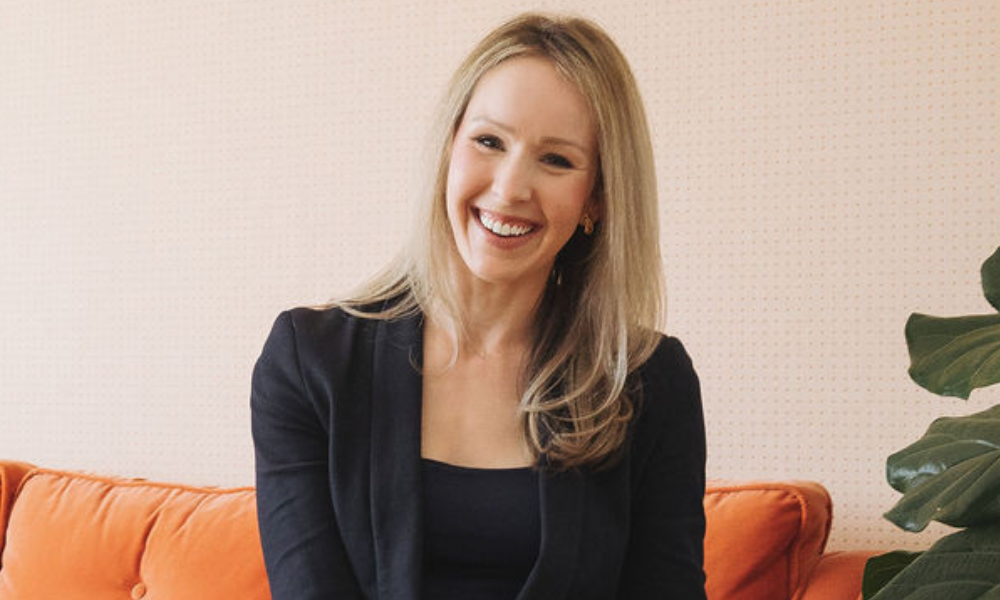 From the start, Siobhan Mullins knew she wanted to be of help to people. Since taking up law at a friend's suggestion, she has concentrated on family law, launching specialist firm Separate Together to focus on the legal issues around separation.
The family lawyer has since authored Splitting Up Together: The How-to Handbook for an AMICABLE Divorce and The Guys' Guide to Separation And Divorce in order to further aid those going through such events, even though she had to battle through bouts of fear. Thus, she has learned the importance of identifying and reflecting on self-limiting beliefs that hold one back.
In this interview, Mullins discusses factors that could spark injustice, leveraging document automation, and the challenge created by price anchoring.
What made you choose a career in law, and what's your favourite part of the job?
I always wanted a career where I could help people and someone close to me suggested, given my analytical mind and eye for detail, I'd be good at practicing law.
It has taken a lot of personal sacrifice to get where I am today and to have built Separate Together. The best part, being the most rewarding part, of my job therefore is working with people who value my approach to practicing family law. Hearing from clients that the team and I made the process "so simple", "easy", "clear" and that they remain on good terms with their partners because of the experience never gets old.
What is going on at the organisation? Are there any new programs and initiatives that you're particularly interested in?
I've been busy working towards launching my newest book, The Guys' Guide to Separation And Divorce, and we're otherwise soon to launch our first online course, designed to help a person begin separation agreement discussions with their disengaged partner. Otherwise, my first book, Splitting Up Together: The How-to Handbook for an AMICABLE Divorce has just been released as an audiobook.
What tech-related initiatives adopted by the organisation, if any, are you most excited about?
We've been automating more of our systems and processes to reduce time spent on mundane tasks, and excitingly, we've been building out our online legal information products, leveraging document automation. In doing so, we're building assets that create a passive income stream and that which offer easy, immediate, affordable online products.
What has been your proudest accomplishment in the last year or so? Or what's the biggest lesson you learned in the past year and what advice can you give fellow lawyers about it?
My proudest accomplishment is The Guys' Guide to Separation And Divorce. I sat on writing this book for years, fearing criticism for writing a gender-titled family law resource. I learnt that my fear was selfish, because in writing this book, I could help others. The advice I have for others is to reflect on the self-limiting beliefs you have and identify the opportunities you open yourself up to if you let go of those beliefs.
What should the profession focus more on?
Adopting a client-centric approach to practising law means that the profession can meaningfully solve the problems clients face. The law profession exists to help people access justice, which can't occur without an in-depth understanding of our clients' problems, deepest desires, and a responsive niche service offering.
What are the challenges you expect in your practice, and in the business of law in general, going forward?
Increased living costs, interest rate hikes, and uncertainty in the property and share markets have made people more cautious with their spending. In the last few months, this has presented a challenge for us in getting clients to convert.
Price anchoring presents a challenge for the business of law, with online legal/information services offering low fixed prices – some of these service providers are not law firms/lawyers. Consequently, prospective clients are anchored to an amount they perceive a legal service should cost without appreciating the quality, inclusions, or exclusions of a proper legal service.
What challenges are particularly pressing in the country's legal industry?
The provision of legal services disguised as legal information products provided by non-lawyers leveraging technology is a pressing challenge in the country's legal industry. It's a challenge because there's no regulatory body, oversight, or quality assurance. This risks injustice in the community.
What are you looking forward to the most in the coming year?
I look forward to greater stability in the economy, my business, life in general, and improved well-being amongst the team, clients, and the community. Otherwise, I'm looking forward to the last 12 months of course building and content creation coming to fruition to meaningfully solve clients' problems – ones that we hadn't before.
If you were given an opportunity to spend a day with anyone (living or dead), who would it be and why?
Chris Voss because what I've already learnt from him and applied in my business has had a marked impact. I am intrigued by Voss' career and inspired by his communication skills, his presentation style, and his emotional intelligence – all of which are skills I want to develop further.