PricewaterhouseCoopers and Ernst & Young explain the service offering they forecast to steer clients away from traditional firms to their legal services, following similar comments by Deloitte and KPMG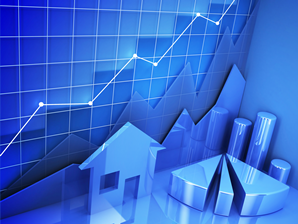 A 'highly integrated offering' is what will differentiate the legal services provided by accounting firms in an already crowded market, the heads of legal services at PricewaterhouseCoopers and Ernst & Young have told
Australasian Lawyer
.
"There is a view that in the future there will be four or five really big law firms, and beneath those will be the 'business law firms' that compete for the vast rump of work," the Asia Pacific leader of the Ernst & Young 's law business, Howard Adams said.
"They will all target certain areas of practice and will all have something that is a marketable commodity. Ernst & Young has taken the view that our differentiator will be that we operate in a highly-integrated way in areas of business where it makes sense for us to operate."
The head of legal services for PricewaterhouseCoopers, Andrew Wheeler said that his firm also had a strategy of aiming to provide 'holistic services' spanning from initial consulting through to disputes. "There is no law firm in the world, let alone in Australia, that would have the same depth and breadth that we are offering," Wheeler said.
Wheeler said that he was already well down the road in the process of executing his expansion strategy for Australia. "We're in discussions with lawyers. This year I've had more discussions with partners in firms, including top-tiers around Australia, than I've ever had in the past," he said. "There is a lot of change going on and partners are thinking about the future and where, and under what kind of model, they want to practice."
Nevertheless, Wheeler said that although the Asia-Pacific expansion could involve purchasing entire firms in other Asian countries, it was an unlikely prospect in Australia. "You have to weigh up whether you go for single hires, team grabs, or whether you grab a whole firm. The bigger the firm, the harder it will be for it to culturally integrate."
"There have been no discussions with firms in Australia. Merging or acquiring a large firm would be too difficult as there would be practice areas that we wouldn't want to continue," Wheeler said.
Adams said that as a part of Ernst & Young's Asia-Pacific expansion plans, corporate commercial work, mid-market M&A, tax and financial due diligence, employment law and immigration law would all areas of service that would be expanded significantly. The resurgence of 'multi-disciplinary' practices has been gathering pace, albeit in a different form from the late 1990s phenomenon.
"It was the ensuing regulatory environment [after the collapse of Andersen Legal], that caused a lot of clients to feel uneasy about acquiring other services from auditors," Adam said. As the regulatory environment developed since that time, clients at the Big Four accounting firms became more comfortable with how regulations are enforced, Adams explained.
"We've all come to the conclusion, that it simple to manage a global audit business and to provide other services for our audit clients. But more importantly, it's now about maximising services we can provide to non-audit customers."
Read more: This time it's different: accounting firms renew assault on legal services market
Do you think the resurgence of the accounting firms will make competing for work even harder? Share your thoughts below.