The exec believes that lawyers deliver the best service when they are together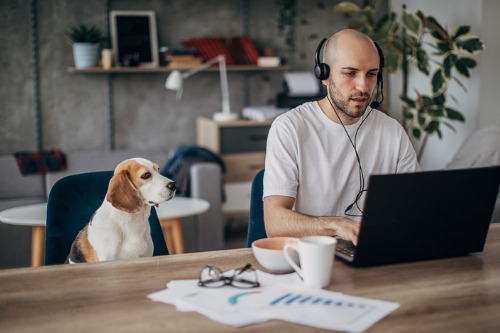 The CLO of Morgan Stanley has rejected the notion that remote work will work in the long run in a letter written to US law firms.
The letter expressed Eric Grossman's "grave concern that our profession cannot long endure a remote work model," according to a snippet published by the American Bar Association Journal.
"I strongly believe that firms that return to the office will have a significant performance advantage over those that do not, and we will see that advantage reflected in their client service and the ability to deliver successful outcomes for Morgan Stanley," Grossman wrote.
The Journal reported that Grossman has consistently pushed for the return of lawyers to the offices of the outside law firms working with Morgan Stanley. Among the law firms that received Grossman's letter was Greenberg Traurig.
Grossman wrote in the letter that being in the office would help lawyers build their associate skills more effectively, as per Law.com.
"Individual lawyers learn and perform best, and collectively deliver the best results, when they are together," Grossman said in another excerpt from the letter. "We choose to hire you all because of the quality of your lawyers and the product they deliver."
He added that as a general rule, Morgan Stanley disallowed attendance via Zoom in "critical work meetings."
Nonetheless, lawyers may have the upper hand when it comes to what call law firms make on flexible work arrangements. In a statement to Law.com, the global leader of legal consulting firm Major, Lindsey & Africa's law firm practice, Jeffrey Lowe, said that while law firms find themselves torn between client and staff wishes, firms "literally can't find enough people to get all the work done."