Mills Oakley's growth has outperformed most firms, amid a substantial increase in revenues and a nearly 60% expansion in partner numbers over two years. Firm CEO John Nerurker tells Australasian Lawyer what is propelling such growth and what the firm plans to do next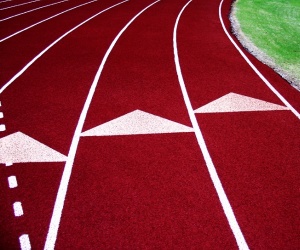 Mills Oakley
CEO, John Nerurker has told
Australasian Lawyer
that his firm will continue to push for growth through whichever means available, and is definitely open to discussions about possible future mergers.
With revenue of $76 million already notched up this financial year and partnership expanding by nearly 60% in the last two years alone, Mills Oakley is still not showing any signs of slowing down its expansion ambitions.
The firm has experienced nine consecutive years of double digit revenue and profit since 2004 and is now making inroads into top-tier territory.
"We're open to growth which can come in three ways," Nerurker said. "Firms can grow organically, through lateral hires, or by merging. We're open to all three, but we wouldn't make any decision in haste."
Nerurker said that increasing the firm's scale and its depth of expertise had been the philosophy underpinning its growth structure.
"The challenge we've set ourselves is to demonstrate to clients that our value proposition isn't just our costs."
"We're able to offer a combination of legal talent and value pricing which means we can do large scale work more cost-effectively than a top-tier firm."
Mills Oakley has announced the promotion of five partners, and two new partners through lateral hiring bringing the firm's total number of partners up to 57.
The firm has also boosted its number of equity partners, with nine partners joining Mills Oakley's shareholder ranks.
"There has been strong growth in corporate advisory and financial services and we've invested heavily in additional capabilities in those areas," Nerurker said.
Mills Oakley has also been bolstering areas where it has traditionally been strong, such as property, workplace relations and employment.
The firm's increased scale has meant that it is in a much stronger position to compete for work which would have traditionally fallen into the hands of much larger firms.
"Our scale has made a material difference to the clients that we are attracting and in work for which we're receiving instructions," Nerurker said.
"We're maintaining a steady trajectory, in that we're building capacity while maintaining our level of service."
"Mills Oakley has basically doubled in size over the last three years and we have plans for further growth," Nerurker said.
However, Nerurker did not give details of what size the firm was ultimately targeting.
In March,
Nerurker told Australasian Lawyer
that Mills Oakley was working "feverishly hard" to position itself as a leading domestic law firm.
The firm's expansion drive comes as the firm celebrates its 150th anniversary, having been founded in Melbourne in 1864 by John Scott Mills.
Mills Oakley: The growth in numbers
- The firm has over 300 staff as of this month and expecting to have more than 60 partners by the end of the year
- The firm has experienced nine consecutive years of double digit revenue and profit since 2004
- In FY2013, income climbed 20% to $58 million
- FY2014 is also going strongly. Revenue to date has been $76 million - a 31% increase on the previous year.
| | |
| --- | --- |
| | Number of Partners at Mills Oakley |
| July 2012 | 36 |
| July 2013 | 44 |
| July 2014 | 57 |
Biggest clients:
Telstra, Leighton Holdings, Lend Lease, Grocon