Marcus Walkom combined his passion with his vocation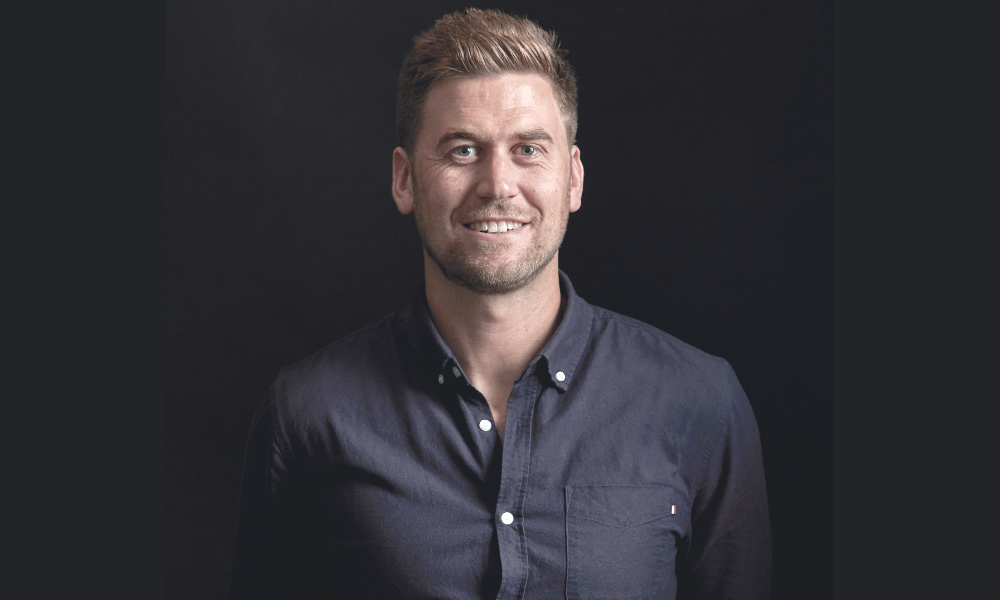 A member of a self-described "below-average indie-rock band" in his uni days, Marcus Walkom dreamed of headlining Rod Laver Arena as a rock star. Today, he does work with arena headliners, albeit in a different way as a music lawyer.
Over the years, Walkom has worked with legends like Cat Stevens, and recently, he stepped up to take charge of Media Arts Lawyers' new Brisbane office following his promotion to partner last year.
In this February interview, Walkom talks the impact of the tech revolution on the entertainment industry, how he discovered music law as a specialisation, and the celeb photo he regrets not asking for.
What made you choose a career in law, and what's your favourite part of the job?
An entertaining and excellent legal studies teacher at high school helped to develop an interest in the law and its history and characters. A commerce/law degree then followed and whilst my focus was elsewhere during the early days of university – mainly playing in a below-average indie-rock band – I received a sage piece of advice to look for a way to combine your passion with your vocation. A quick Google search and I discovered that lawyers specialising in the music industry existed. Realising the dream of headlining Rod Laver Arena as a rock star was completely beyond my abilities, I turned my focus to a career as a music lawyer.
A few years in various litigation firms, a relocation to London, and countless rejection letters to specialist music law firms later, I finally found myself interning in a London firm specialising in the music industry and I was on my way! A chance encounter in London with David Vodicka provided me with the opportunity to work back home at Media Arts Lawyers and I've been grateful ever since to David and Stephen King for taking me on board.
Aside from the "pinch me" moments of working with some actual Rod Laver Arena headliners, becoming part of our clients' team as a trusted advisor and joining them on the journey from their humble beginnings is incredibly fulfilling. But most of all it's working with inspiring and hard-working creatives at all levels and stages of their careers.
What is the most memorable case you've taken on/been involved in?
In my first few months working within the practice area, I was advising Yusuf Islam (aka Cat Stevens). I still wish I wasn't so proud and asked for that photo with him!
What is going on at the firm? Are there any new programs and initiatives that you're particularly interested in?
As the firm continues to grow, it's been particularly exciting to watch the growth of various other practice areas outside of the music/entertainment space – particularly in the broader creative industries with Yasmin Naghavi spearheading the growth there.
I'm relocating to Brisbane in the coming months to open our Brisbane office so it'll be an exciting opportunity for me personally and for the firm to continue to establish itself as Australia's premiere firm servicing the entertainment/creative industries.
What tech-related initiatives adopted by the firm, if any, are you most excited about?
With the impending tech revolution in the rise of Web3/NFTs/blockchain/cryptocurrency and its resultant impact on the entertainment industry, we as a firm are looking to ensure we are continually learning and evolving to ensure we're well-positioned to provide advice to our clients in this area. It's an exciting time as businesses and brands continue experimenting and learning more about the technology, and we're all along for the ride with them!
What has been your proudest accomplishment in the last year or so? Or what's the biggest lesson you learned in the past year and what advice can you give fellow lawyers about it?
Becoming a partner of the firm together with Yasmin Naghavi and Rob Glass has definitely been my proudest personal accomplishment. But watching the firm continue to grow from the tireless efforts of the entire team has been even more pleasing to be a part of.
As the lines blur ever more between work and personal life (combined with the arrival of my second child in the last year), I've learned the importance of strict time-management as a way to assist in a (mostly) harmonious balance between the two.
What should the profession and law firms focus more on?
It's not exclusive to the legal profession but ensuring that technology assists and supports staff rather than bombarding them with ever increasing workloads, time pressures and a feeling that we need to be "always on". It's important to remember that we all – whether colleagues or clients – have personal lives with separate interests and responsibilities and we often need to remind ourselves and others of that. It has been nice to be reminded of that during Zoom sessions with frequent drop-ins from kids, family members, pets and indoor plants!
What are the challenges you expect in your practice, and in the business of law in general, going forward? What challenges are particularly pressing in the country's legal industry?
Whilst it's difficult to predict how or when the impact of this technological revolution will be felt, the legal profession will be at the forefront of the development of the space, and it'll be challenging – but of course incredibly exciting – to keep up with the continual change whilst providing advice to clients. We'll all be learning together.
What are you looking forward to the most in the coming year?
Less Zoom calls as we slowly return to the office and can actually meet up in person!