Yasmin Naghavi pursued law knowing that she wanted to be an entertainment lawyer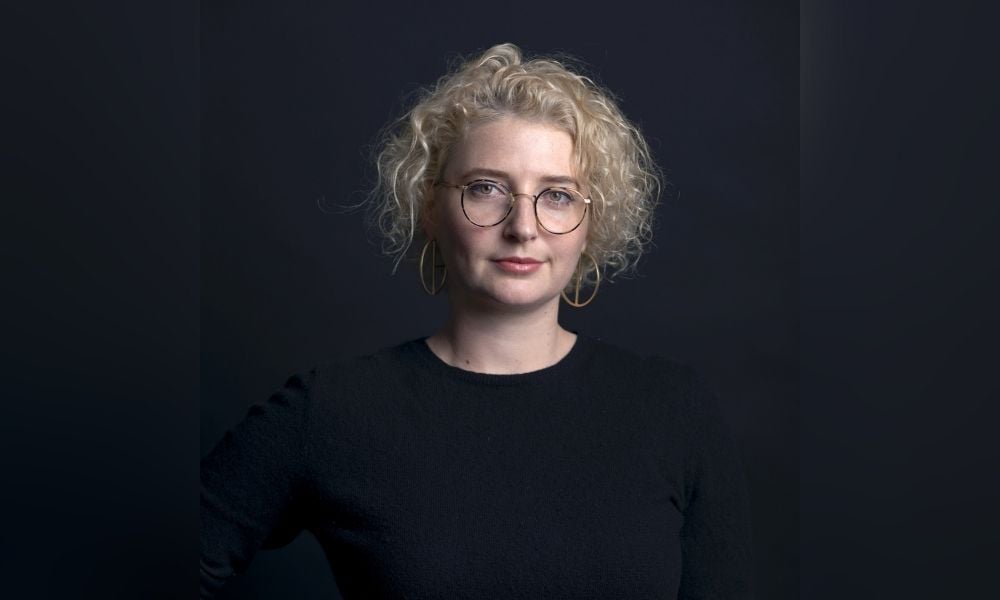 With Yasmin Naghavi's great love of arts and entertainment, she knew even before she started studying law that entertainment law was where she wanted to be. Despite the challenge of entering such a niche field as a junior lawyer, she quickly found a home with Media Arts Lawyers.
Over the years, Naghavi has worked with some big names in arts, entertainment and culture, including Masterchef Australia judge Andy Allen, Julia Morris, Urzila Carlson, Mel Schilling, Nazeem Hussain, Becky Lucas, Melanie Bracewell, Karina Carvalho, Projucer, Josephmark, The Jacky Winter Group, The Design Files, Bounce Patrol, Born Bred Talent, Chloe Ting, Click Management, BMG Music, Downtown Music, MONA, AGWA, Anya Brock, Ian Strange and Beatrix Bakes. Naghavi has also successfully guided social media stars through challenging contract concerns related to IP.
In this November 2021 interview, Naghavi talks about what gives her immense satisfaction in her work, supporting initiatives that challenge sexual harassment in the entertainment industry, and watching Media Arts Lawyers grow into the largest boutique entertainment law firm in Australia and New Zealand.
What made you choose a career in law, and what's your favourite part of the job?
I love to problem solve and give advice (and my opinion!), and law is the perfect career to combine both of those activities. I am a passionate advocate and consumer of the arts and entertainment, so was naturally drawn to a practice in the creative industries. I actually decided prior to commencing my law degree that I would be an entertainment lawyer. It was possibly naïve of me given it's such a small industry and very few boutique entertainment law firms offer opportunities to junior lawyers, but Media Arts Lawyers took me on and I've been at the firm ever since.
My favourite part is my clients, so much so that I have become good friends with many of them over the years. Being able to come up with viable as well as out-of-the-box commercial solutions and advice for clients who are doing incredible things in entertainment, art and culture is immensely satisfying.
What is the most memorable case you've taken on/been involved in?
The most memorable case I've taken on is for the defence of social media talent who were being sued by their managers who claimed they owned the talent's intellectual property. It was a classic case of poor agreement drafting, no legal advice prior to the talent entering into the agreements, inexperienced managers, and overzealous litigants. It was a total nightmare, but we resolved it in the end. My clients are still doing really cool things in the social media space – don't think the managers are managing talent any more though.
What is going on at the firm? Are there any new programs and initiatives that you're particularly interested in?
The firm keeps going from strength to strength. In late 2020, the firm launched the WXIM Pro Bono Initiative, which is aimed at providing legal support to women (trans and cis), non-binary, and gender non-conforming artists and music, film, and creative industry professionals concerning civil matters relating to sexual assault, sexual misconduct, harassment, or intimidation. Despite all the inroads due to the #metoo movement and pages like Beneath The Glass Ceiling, a lot more has to change in the entertainment industry to address sexism, discrimination, racism, appropriation, and bullying. The WXIM Pro Bono Initiative serves to support that change.
I'm currently working on developing an arts prize to be awarded by Media Arts Lawyers – but it's still early days, so stay tuned.
What tech-related initiatives adopted by the firm, if any, are you most excited about?
We moved to a paperless organisation several years ago, but being early adopters of Slack when it first launched is still one of the greatest things to happen to internal communications at the firm. Aside from reducing inbox clutter, it has been especially useful at keeping the team engaged whether it's in relation to legal or non-legal matters, particularly during COVID-19 when everyone was working from home.
What has been your proudest accomplishment in the last year or so? Or what's the biggest lesson you learned in the past year and what advice can you give fellow lawyers about it?
Being appointed the first female partner of the firm (alongside my colleagues Marcus Walkom and Rob Glass) is definitely my proudest accomplishment. When I started at the firm, Media Arts Lawyers had two partners, one Melbourne office, and five lawyers. Today, the firm boasts six partners, three offices in Melbourne, Sydney, Auckland, and fourteen lawyers – making us the largest boutique entertainment law firm in Australia and New Zealand.
What should the profession and law firms focus more on?
I think lawyers should work towards commercial solutions rather that treat every matter as adversarial. Clients rarely are satisfied when a matter is unnecessarily prolonged or aggressive, especially in our industry. The entertainment industry is all about relationships, and protracted or difficult legal negotiations can be just as destructive to the parties' relationship as a dispute.
What are the challenges you expect in your practice, and in the business of law in general, going forward? What challenges are particularly pressing in the country's legal industry?
The biggest challenges we face relate to the constant changes in media and technology – the last year has been all about NFTs; prior to that it was blockchain, and before that was streaming. Some of our clients are absolutely brilliant at coming up with new ideas, business models, and ventures, so we are often at the forefront of these changes. It all happens so quickly. It is exciting but can also be frustrating because the law (particularly copyright law) doesn't contemplate all of these changes or applications so it is very unknown what legal issues may arise.
What are you looking forward to the most in the coming year?
Being able to meet clients, colleagues, and associates around the world in person again!