If PEXA is allowed to expand its monopoly, Australians will be on the losing end, GlobalX CEO Peter Maloney says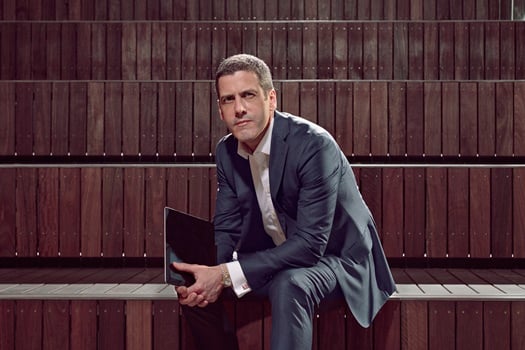 GlobalX is concerned that Property Exchange Australia (PEXA) has been given a blank cheque that could ultimately cost Australia's property industry, legal professionals, and ordinary Australians.
The company, one of Australia's largest legal and conveyancing technology providers, said that regulators need to establish boundaries on what PEXA can do.
Abusing a gift
"In the absence of a proper regulatory framework, PEXA is free to do what it wants. The company was handed a gift by the Council of Australian Governments (COAG) to establish an electronic lodgement network (ELN) and in the absence of any real regulation is well and truly capable of abusing this gift," said Peter Maloney, GlobalX CEO.
Last month, PEXA announced that the PEXA Plus marketplace has been officially launched for members in New South Wales, South Australia, and Western Australia. The company told members in Victoria and Queensland to expect to experience PEXA Plus soon.
In a story published yesterday by the Australian Financial Review, PEXA CEO Marcus Price said that "ultimately there's no role for a middle man in a digital economy." Price told the publication that PEXA will take a "small margin" of about 3% to 4% on documents sold through its platform.
"PEXA's recent statement about intending to cut out the 'middle man' for title searches shows a complete lack of understanding of the industry it is attempting to monopolise. Australia's information broker market is highly competitive, it is price sensitive and the actual cash profit from a NSW certificate of title is as low as $1 to $2," Maloney said.
"Surely, PEXA cannot believe that it will pull the wool over consumers' eyes by saying that it will only take a 'small margin' after it has removed all competitors," he added.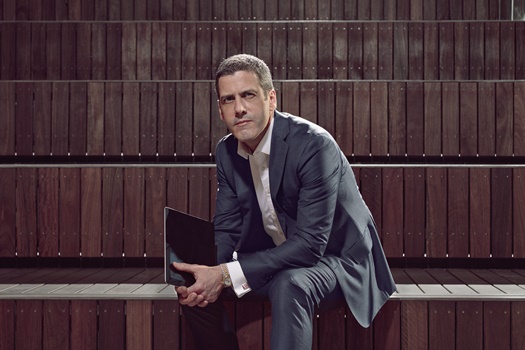 Peter Maloney
Unprecedented behaviour
The GlobalX CEO also takes issue with the price estimate for land title searches, for competitor InfoTrack, which was mentioned in the story.
"It's a bit rich for PEXA to claim that the PEXA Plus marketplace is disrupting the information brokerage market, and an even longer bow to try and create fear by using a $30.38 estimation as the price of a NSW title search. In fact, the average price a conveyancer pays for a NSW title search is $12.50," Maloney said.
"And here is where PEXA's disruption is totally missing the mark – and dragging the industry to a new low. What PEXA does not recognise is how margins earned on land title searches are reinvested to enable the industry to operate efficiently," he said.
The chief executive said that part of its earnings is used by GlobalX to improve services that benefit industry professionals.
"At GlobalX we use that margin to invest $5m into our free-of-charge cloud based conveyancing workflow software Matter Centre, we spend $4m on our practice management software for mid-tier law firms and we spend $7m to continually innovate new legal tech products in a highly competitive market," Maloney said.
"PEXA have stepped well outside of their mandate by trying to leverage its near 8,000 members to crush downstream competition. This type of power is unprecedented in modern markets, and it is the regulator's responsibility to curb this behaviour," he added.
Monopoly
GlobalX noted that the electronic lodgement network operator (ELNO) industry is currently the focus of several independent reviews. The NSW government has tapped the state's Independent Pricing and Regulatory Tribunal to review pricing in the industry. Victor Dominello, NSW Minister of finance, service, and property, warned last month that PEXA could become an Apple-like closed system and urged that the platform be opened to ensure interoperability, according to the AFR.
The Australian Registrars' National Electronic Conveyancing Council (ARNECC), the regulator tasked to oversee the power of ELNOs including PEXA, has engaged consultants to review the eConveyancing Intergovernmental Agreement, GlobalX said. ARNECC is also drafting operating rules that will establish guidelines on how ELNs must be operated. In the latest draft of the rules, revision 5.1, ARNECC suggested that an ELNO can participate in adjacent services given that the organisation providing those services is in a separate entity and that Chinese walls are in place.
"We are astounded that ARNECC would offer up such a position. In essence ARNECC are proposing that PEXA can create a holding company, put the ELNO – PEXA's Exchange – into one subsidiary, become a conveyancer in a different subsidiary and then throw an information broker contract into a third legal entity. In this environment the foundations are being set for PEXA to control the complete end-to-end conveyancing process," Maloney said.
"These independent reviews are just the canary in the mine demonstrating that PEXA has overstepped its remit. Whilst competition is on the way, PEXA is a pure monopoly with the perfect network effect as the only company in Australia that can lodge and financially settle a four-party transfer of title," he added.
Hurting Australians
Maloney said that authorities should look at classifying PEXA's ELN as a key infrastructure asset.
"If the only way Victorians and Western Australians can receive the keys to their newly purchased property, or a vendor can have sale funds released, is to have a lawyer or conveyancer use the PEXA platform then, surely, this poles-and-wires play must be classed as critical infrastructure," he said.
He warned that unchecked, PEXA's actions will hurt the legal and conveyancing technology industry and ordinary Australians.
"If PEXA is allowed to continue to exercise its monopoly, our industry will suffer significantly. Contrary to PEXA's 'disruptor' messaging, the company's current activities will do anything but. If PEXA is enabled to extend its monopoly into adjacent digital services to control a complete end-to-end conveyancing process, PEXA will make any competition and innovation in the legal and conveyancing tech space screech to a halt," he said.
"This would result in fewer high-skill jobs for Australians, less competition, less innovation and the derailing of a thriving tech industry."