A national firm's team raises $28,000 to help people in need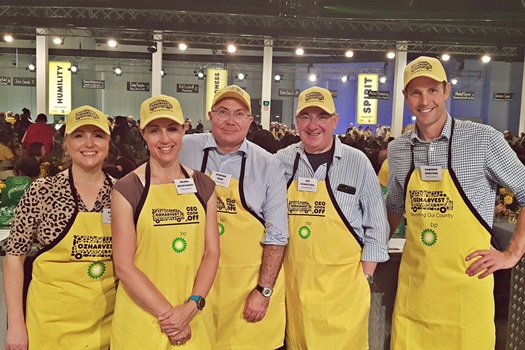 Holding Redlich tapped its leadership team, as well as its property and real estate, construction and infrastructure, and environment and sustainability practices, to help raise money on Monday night to help people in need.
The national firm raised $28,000 for the 2019 CEO CookOff, which will benefit food security-focused charity OzHarvest, through donations from the firm's clients, friends, and staff, as well as from staff-led fundraising initiatives.
More than 200 CEOs and industry leaders joined forces with 50 professional chefs for the annual event. The group prepared and served meals for 1,400 people in need and raised $2,680,536 to setting a record for the event.
Holding Redlich's team comprised national managing partner Ian Robertson; Sydney managing partner Stephen Trew; property and real estate partner Cameron Sheather; construction and infrastructure partner Helena Golovanoff; and planning, environment, and sustainability partner Breellen Warry.
The leading lawyers, who were guided by chef Stuart Toon from North Bondi restaurant Rocker, prepared barbecued rump steak with pumpkin puree and a herb and fennel salad.
"Food security and food waste are community issues that are deeply concerning and the CookOff event is an effective way to raise funds and awareness to help combat these problems," Trew said. "We are very proud to have been able to take part in the event again this year, doing our part to help this excellent cause."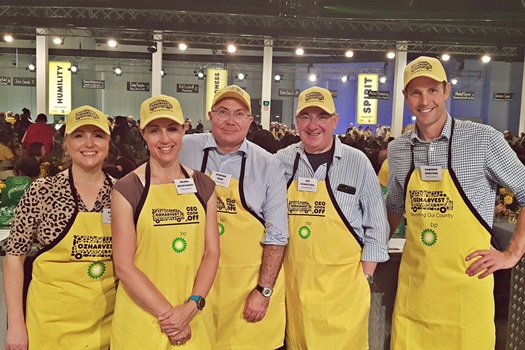 Cooking up a storm. The Holding Redlich team of Breellen Warry, Helena Golovanoff, Stephen Trew, Ian Robertson, and Cameron Sheather joined industry leaders to prepare meals for those in need for the 2019 CEO CookOff on Monday Night.