"Gender equality has become an important focus for Australian employers"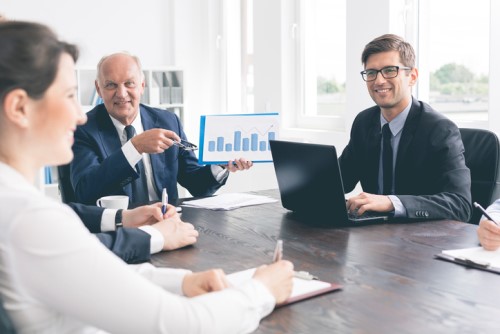 Twenty law firms have been recognised by Australia's Workplace Gender Equality Agency (WGEA) as leaders in gender equality in the workplace, and they have shared what makes their efforts in the area succeed.
The Employer of Choice for Gender Equality (EOCGE) citation encourages, honours and promotes active commitment to achieving gender equality in workplaces around the country. Nominees are judges by leadership, learning and development, gender remuneration gaps, flexible working, and initiatives that support family responsibilities, employee consultation, preventing sex-based harassment and discrimination, and targets for improving gender equality outcomes.
Libby Lyons, WGEA director, said that a record 141 organisations received the citations this year, showing that Australian employers increasingly recognise that gender equality is both good for business and gives a competitive advantage.
"More organisations are introducing strategies and policies to ensure women and men are equally valued and rewarded in their workplaces. Gender equality has become an important focus for Australian employers," Lyons said.
She said that the WGEA recognises that policies and strategies "cannot just live on paper" and "have to be implemented."
"Targets need to be set, outcomes monitored, and managers, executives, and boards made accountable for the results," she said. "Our EOCGE citation does not signify that these employers have solved all of their gender equality issues. Rather, it recognises that they have embraced a rigorous and detailed program to transform their workplaces. These leading employers know the importance of achieving gender equality for their employees and for their business and are implementing leading-practice measures to do so."
In alphabetical order, the law firms awarded the EOCGE citations are:
Gilbert + Tobin
Hall & Wilcox
K&L Gates
King & Wood Mallesons
Sixteen of the firms given the commendation talked with Australasian Lawyer about the keys to their success.
Ashurst
Ashurst is the only law firm to have been consecutively given the citation from the WGEA and its predecessor, the Equal Opportunity for Women in the Workplace Agency, since the recognition's inception in 2001.
"We are proud to be leading the way with our sustained focus on diversity and inclusion and to once again be recognised for the work being done across our firm to ensure our workplace is inclusive and reflective of the world we live in. We are deeply committed to ensuring the firm has gender equality and continue to drive change forward through numerous initiatives, supported by our renewed diversity and inclusion targets announced in October last year," said Paul Jenkins, Ashurst's global managing partner.
Jenkins, who is a national WGEA pay equity ambassador, was also the first law firm leader to join the Male Champions of Change program in Australia.
Ashurst has a number of gender-diversity initiatives. It has a global "Committed To Change" program, which engages partners to make a public and proactive commitment to diversity and inclusion. The firm also launched its "RISE" initiative last year, bringing together female senior partners to support them in continued career development and networking.
The firm has also introduced bystander intervention training and a campaign to support calling out any unacceptable language or behaviour across the firm. Its diversity strategy also includes policies for flexible working arrangements, paid parental leave, paid domestic and family violence leave, and return-to-work assistance. The firm is a signatory to the National Model Gender Equitable Briefing Policy.
Baker McKenzie
Partner Anne-Marie Allgrove, who chairs Baker McKenzie Australia's diversity and inclusion committee, said that the firm is deeply committed to shifting the dial on gender equality. It is doing so by ensuring both men and women are ensured equal opportunity to progress their careers.
The recognition inspires the firm despite the considerable effort it takes to achieve more progress.
"There is no doubt, we have a long way to go and will continue to relentlessly pursue greater progress. Striving every year to obtain the WGEA EOCGE citation enables us continually to review and assess what we are doing and challenges us to do more," Allgrove said.
Baker McKenzie launched its BakerWomen program in late 2011 as it recognised the under-representation of women at senior levels of the firm. The goal is to do more to retain, support, and develop female talent. The program:
engages management to effect change in the firm's culture, processes, and procedures to maximise opportunities
ensures equal work opportunities to engage with clients and access high-quality work
provides sponsorship and mentoring opportunities, access to role models and support forums, and opportunities to engage with and hear from successful men on women
DLA Piper
Melinda Upton, DLA Piper's joint managing partner in Australia, says that succeeding in equality is about being truly committed to the firm's values and ensuring action on that commitment.
"Our commitment to gender equality and the advancement of women is fundamental to how we live our values. Proactively supporting and investing in our female staff, and ensuring they feel empowered, valued and respected, will always be a priority for us. This citation demonstrates that we are turning our commitments into action, and contributing to positive change across our industry and the business community – and we are proud of that," she said.
Jim Holding, who jointly leads the firm in the country, said that equality goes beyond being a workplace issue or strategic aim.
"We take a holistic, sustainable and measured approach to our commitments, to enable all our staff to understand and value the importance of gender equality not just for our firm, but more broadly. Change must come from all levels, and we've seen the importance of having strong role models within the firm, to really help drive our efforts," he said.
The firm's key areas of focus are:
continuing active encouragement to take-up of flexible working options, in particular the use of agile and remote-working tools
ongoing sponsorship of female lawyers on their partnership path and working to increase the gender balance in promotions
ensuring the pipeline of female talent is encouraged and supported to achieve a future in leadership
partnering with clients in a variety of formats, including through global the firm's Leadership Alliance for Women (LAW) initiatives, to connect women, promote inclusive leadership, and champion change across the industry
continuing to improve and enhance their rigorous pay equity and performance rating analysis
Clayton Utz
This year is Clayton Utz's fifth consecutive EOCGE citation.
"Over the years we have made a conscious and diligent effort to address and support gender diversity in the workplace including setting gender targets, addressing gender pay equity, and appointing a dedicated flexibility manager which reflects the firm's commitment to embracing a flexible work culture," said Rob Cutler, Clayton Utz chief executive partner.
Clayton Utz is said that it is seeing improvements in gender diversity at senior levels and is on track to meet its target of 35% of women in the partnership by 2022.
Cooper Grace Ward
Cooper Grace Ward views achieving the citation as a differentiating factor for the firm. The recognition shows the firm's commitment to embracing workplace gender equality, said Chris Ward, managing partner.
"Achieving gender equality in the workplace is something we have always strived for at Cooper Grace Ward," he said. "The recognition received from the WGEA is evidence that we are making a real difference with gender equality which sets us apart from many other law firms."
For nine consecutive years, the firm has been accredited as a breastfeeding-friendly workplace. The firm also has a well-established diversity committee, which spearheads initiatives on gender, indigenous, age, impairment, cultural, and LGBTIQ+ issues. It also supports flexible working arrangements, with 40% of its team currently on such plans.
Corrs Chambers Westgarth
This is the 13th consecutive year Corrs has been recognised by the WGEA for its gender-equality commitment. Gavin MacLaren, the firm's chief executive and a WGEA pay equity ambassador, said that equality is a significant part of his leadership.
"Delivering our gender equality strategy is a key priority for me and is critical to our success as a firm. The WGEA citation is a pleasing endorsement of the positive steps we have taken to date. However, there is still much to be done," he said.
As part of its efforts in the area, the firm recently decided to make superannuation contributions to employees during both paid and unpaid primary carers or secondary carers leave for up to 12 months. The firm also has a market leading 18-week primary carer leave allotment and three-week secondary carer allotment.
Gilbert + Tobin
G+T sees gender equality in the workplace as vital to the firm's success.
"I am proud that Gilbert + Tobin has been named a WGEA Employer of Choice for Gender Equality again in 2019. The focus on providing an equitable workplace for all our employees is fundamental to our firm and its culture," said Danny Gilbert, managing partner.
Anna Sparkes, the firm's chief people officer, explained how the firm acts on its commitment to equality.
"We are committed to building a gender equal firm, addressing economic inequality for women and embracing the future of work. We have a range of flexible working arrangements and support structures available, including best-practice parental leave entitlements policies for women and men. In an important step towards becoming a gender-balanced firm, we recently announced a new target to increase the representation of women in the partnership to 40% by 2023," she told Australasian Lawyer.
Hall & Wilcox
Hall & Wilcox may have been recognised for its leadership in the field, but it realises that more needs to be done.
"We're thrilled to receive official acknowledgement that we offer a workplace where women are supported. But there is always more work to be done and we will continue creating opportunities," said Tony Macvean, managing partner.
The firm has numerous initiatives that have been recognised over the years. These include:
introducing a family and domestic violence policy and a market-leading parental leave policy
implementing an annual women in leadership program to support more women joining the partnership
undertaking a gender pay gap analysis
setting gender targets for women in partnership roles, in management positions, and in elected board of partner positions
promoting flexible working policies and practices to support and promote gender equality * adopting the Law Council of Australia's Equitable Briefing Policy
funding Women Lawyer Association memberships
Herbert Smith Freehills
Succeeding in gender equality efforts is about aiming high at HSF. A more inclusive firm ensures clients and talent to engage more with the firm, said Andrew Pike, regional managing partner and WGEA pay equity ambassador.
"We set challenging objectives for ourselves as an organisation for what success looks like in terms of diversity and inclusion," he said. "We know that our clients and our people want to engage with, and be part of, a firm where every person can thrive and feel included. Gender equality is an essential part of an inclusive culture, and we've taken steps to remove the structural barriers that can prevent women from being recognised for their talent."
Pike explained how the firm goes about ensuring workplace gender equality.
"Initiatives like our sponsorship program, flexible working, rigorous analysis of talent and remuneration data and ongoing unconscious bias training all contribute to our goals. The targets we have set for women in our partnership and our leadership roles help to keep us accountable in our progress," he said.
He also said that becoming a WGEA pay equity ambassador is his personal commitment to lead and deliver on the commitments made as a firm. "I'm proud to be able to advocate for gender equality through this role," he said.
HSF has a global diversity and inclusion strategy, called Leading for Inclusion, which lays out a roadmap to continue building the firm's inclusive culture. The firm is also focused on LGBTI inclusion, cultural diversity, and providing an accessible and supportive workplace for people with a disability, it said.
Holding Redlich
Holding Redlich has been given the EOCGE citation for 11 consecutive years. It is a testament to the dedicated efforts that the firm is undertaking on gender equality issues, said Ian Robertson, national managing partner.
"We have a package of dedicated and effective policies designed to help improve gender-equity issues – and we have the statistics to show that our policies are having a positive impact," he said. "Our most recent statistics show that our gender pay-equity gap is less than 1% in favour of males compared to the legal industry average of 22.6% in favour of males."
Helen Ayres, head of people and development, said that the citation is great recognition for the work the firm has done in the area for years.
"At Holding Redlich we have a strong suite of policies – including a Flexible Working Arrangements Policy and a Gender Equality Policy - that are dedicated to ensuring gender equity at our firm," she said. "I am confident these policies have assisted greatly in us in being awarded this citation again today. I am also very pleased at the high level of support received across the firm for the ongoing development of our gender equity initiatives as we continue to adapt and evolve our policies to ensure they stay relevant to our employees."
Maddocks
Another long-standing recipient of the citation is independent firm Maddocks, which has received the recognition for 15 consecutive years. It said that the citation recognises a range of initiatives designed to promote gender equality through pay equity, flexible work practices, and the promotion of women to positions of leadership.
Those initiatives have let the firm reach 37% representation of women in the partnership. It also said that more than one in four people at the firm, including one in five partners, work flexibly.
"This recognition is an important element of our diversity and inclusion strategy, as it shows we have the right initiatives in place to promote equality," said Marita Pasco, the firm's senior manager for diversity, inclusion, wellbeing, and projects.
Michelle Dixon, the firm's chief executive, said that being recognised for so long is a significant feat for the firm. The initiatives have helped the firm thrive, she said.
"We have now had policies and practices in place for a long time that encourage all of our people to excel and to reward them for their contribution, and we are seeing the benefits of such a long-term commitment to diversity and inclusion," Dixon said. "These policies and practices have encouraged behaviours that are now our culture. In our staff engagement survey last year, we had an 18 percent increase in our staff saying that their partner or manager genuinely supports equality between men and women."
"The past 15 years have also been a period of rapid expansion and high revenue growth for Maddocks, which shows that an engaged and diverse workplace is a more profitable and successful workplace," she said.
Maurice Blackburn
For Maurice Blackburn, which received the citation for a second time, having an external audit via the WGEA process is a way for the firm to focus on its workplace equality goals.
"Our second WGEA citation illustrates our ongoing efforts as a firm to achieve gender equality," said Jacob Varghese, Maurice Blackburn chief executive. "With WGEA continuing to tighten the eligibility criteria for the EOCGE citation, the re-accreditation process holds us to account against our own standards. Being reviewed by an external agency ensures we maintain focus and momentum on this company priority."
Varghese also laid out what the firm aims to do going forward.
"Looking ahead, we are focused on closing gaps between male and female average salaries in comparable roles. The work continues – both in and outside Maurice Blackburn – to make equality at work a reality for Australian women," he said.
To show its commitment to gender parity, the firm has:
achieved 50% female board representation
increased its paid primary carers leave allowance to 18 weeks at full pay
initiated superannuation payments for primary carers receiving federal government-paid parental leave scheme payments
pledged to ensure equal representation on panels at events
promoted 97 women (76% of promotions) − some while on parental leave
welcomed 94% of employees back to work after primary parental leave
delivered extensive gender and cultural diversity awareness training
MinterEllison
Annette Kimmitt, MinterEllison chief executive and managing partner, told Australasian Lawyer that the citation, which it has been given for the fifth consecutive year, is a great source of pride for the firm.
"MinterEllison has a longstanding commitment to progressing gender equality within the firm, across the legal profession and in our communities," she said.
The firm also has targets that help it keep track of its progress in workplace gender parity.
"We have worked hard to extend our inclusive, high-performance culture and leverage the diversity of our people and remain committed to a diverse leadership and partnership. We have a target of 30% female partners and 30% female board by 2020," Kimmitt said. "To support these targets, we have worked on building, supporting and retaining a diverse senior leadership pipeline of talent."
Norton Rose Fulbright
NRF is another long-standing recipient of the EOCGE citation, which the firm has been given for six consecutive years.
Wayne Spanner, the global giant's managing partner in Australia, told Australasian Lawyer that the recognition shows continuing progress with the firm's efforts on gender equality in the workplace.
"Currently, 33% of our partners are female, putting us close to our 2020 goal of 35%," he said. "We have also set an important target of 40:40:20, ensuring we have a minimum of 40% women in leadership roles. Today, we have 44% female representation on our board."
He said that the firm consistently conducts gender pay equity audits every year. The firm's global Career Strategies Program for senior women will also continue to elevate and support women into leadership roles, he said.
"The WGEA citation acknowledges how seriously we take our targets and goals on gender equality, and the inclusive policies we have put in place across the firm," Spanner said.
Sparke Helmore
Phillip Salem, Sparke Helmore national managing partner, said that being recognised by the WGEA is a delight for the firm.
"We are thrilled to be recognised as an industry leader for workplace gender equality and for the progress we have made to positively contribute to gender equality as an organisation," he said.
He said that achieving the recognition required careful planning.
"We have worked strategically and intentionally to embed equality and inclusion into our culture. We know this will benefit all of our people and allow them to thrive in their careers and personal lives," Salem said. "We have significantly improved gender representation in
our leadership and decision-making forums; women now make up 33% of our partnership and 50% of the firm's board."
Russell Kennedy
Russell Kennedy's key to success is that its gender equality efforts are part of a larger, firm-wide approach, managing director Paul Gleeson said.
"We continue to prioritise the four key areas of flexibility, gender composition, gender pay equity, and leader and manager capability. The citation benefits our people in the four key areas and helps to ensure that we are a leading firm for the attraction, promotion, and retention of our people," he said.
Leanda Nissen, Russell Kennedy's head of people and culture, explained how the firm's successful this year compared to the wider business community.
"Russell Kennedy's application reflected the wider trends among this year's recipients. including entrenching organisation-wide flexible work practices, tailored parental leave policies to support use by women and men, programs to increase women in leadership, initiatives to support women to return to work and robust analysis and correction of gender pay gaps," she said.