Major law firms make mental health pledges… UK Supreme Court rules on "gay cake" row…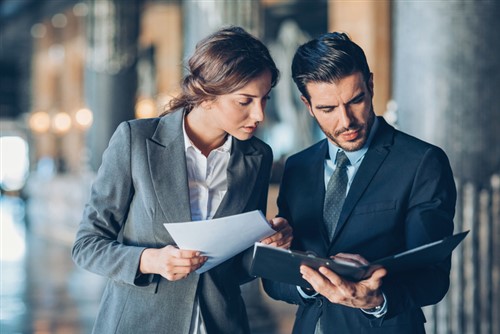 Litigation funder Burford Capital has announced the launch of a new global initiative to help drive equality in the legal profession.
The Equity Project will provide an economic incentive for change with a U$50 million pool of capital which will be used to finance commercial litigation and arbitration matters led by women.
"There's no question that there remains a significant gender gap in law. The question is how to close this gap—quickly. Diversity and mentoring programs play a part, but to change the outcomes more quickly, we need to change the economics," said Burford's Aviva Will, Senior Managing Director of its investment team, who is leading The Equity Project.
The fund could be used, for example, for matters in which a woman litigator is first chair, a woman partner is the client relationship manager, or the client is represented by a women-owned law firm.
Eligibility is subject to Burford's standard investment criteria.
Using capital from the project, women will be able to pitch to clients knowing that they can offer alternative fee arrangements.
It will also enable women to pursue leadership positions in significant matters and ease pathways towards origination and client relationship credit with a competitive edge for them and their firms.
"Burford has received thousands of requests for financing, but over the nearly ten years we've been in business, under ten percent were for matters run by women. We can and must change this—and we believe this capital commitment can have an immediate impact on women lawyers' ability to generate business," added Ms. Will.
Major law firms make mental health pledges
Several global law firms have made new pledges to support those with mental health issues.
Wednesday was World Mental Health Day and firms including Ashurst, Clifford Chance, Hogan Lovells, and Baker McKenzie become signatories of the Mindful Business Charter, representing a collective commitment to changing avoidable working practices that can cause of mental health and wellbeing issues for employees.
The charter was developed by Pinsent Masons, Addleshaw Goddard, and Barclays Bank.
Ashurst managing partner, Paul Jenkins explained why the firms is supporting the charter.
"Supporting positive mental health and wellbeing is of critical importance to Ashurst and the legal sector. I am delighted to support this invaluable initiative and have the opportunity to be able to collaborate with other organisations to drive real change in the industry," he said.
UK Supreme Court rules on "gay cake" row
A dispute between a gay rights activist and a baker has ended with a Supreme Court ruling.
Northern Ireland bakery Ashers was sued for discrimination in 2014 after refusing to make a cake bearing the slogan "Support Gay Marriage" for Gareth Lee, a gay rights activist.
Lee sued the bakery and a court ruled in his favour; when Ashers appealed they were defeated a second time.
However, the UK Supreme Court accepted this week that Ashers' defence that it objected to the message on the cake and not the customer's sexual orientation.
Hogan Lovells partner Stefan Martin says that the ruling shows that the Supreme Court has taken a more orthodox and limited approach than the
lower courts and it may affect the ability for discrimination cases to be heard.
While the Supreme Court recognises the importance of protecting people against discrimination, this did not justify extending protection against associative discrimination beyond what the Court regarded as its 'proper scope'," he said. "This is likely to make claims involving conflicts of rights – for example between sexual orientation and genuinely held religious beliefs – more difficult to bring in the future."