The organisation says that a lack of safety measures could derail efforts to address backlog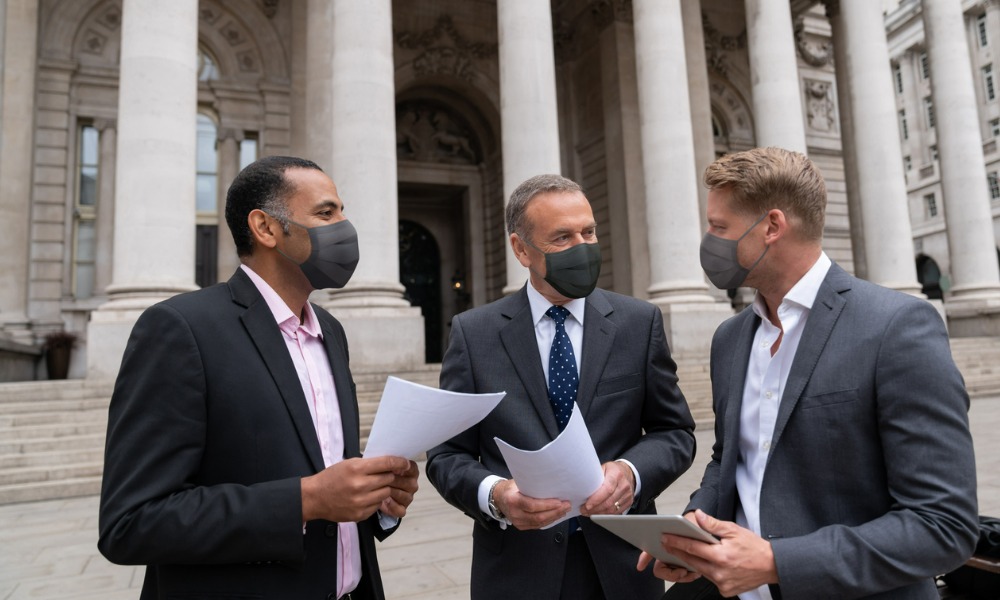 The Law Society of England and Wales has warned against the lifting of all COVID-19 restrictions in court following the government's declaration that the majority of guidelines and legal restrictions across the country would be removed by Monday, reported the Law Society Gazette.
Her Majesty's Courts & Tribunals Service had not clarified whether any safety measures would be maintained in courts, according to the publication.
"A wide spectrum of views about the ongoing COVID-19 risks need to be considered, with some people more vulnerable than others. Jurors, witnesses and professional court users need to be reassured that they will remain safe," Law Society President I. Stephanie Boyce said in a statement published by the Gazette.
Boyce held that maintaining some safety measures would be crucial, and pointed out that the lifting of all restrictions could derail efforts to address the backlog created by lockdowns.
"There are also practical issues – if members of staff are required to self-isolate, or if a jury is lost mid-trial because of a COVID-19 contact – the removal of restrictions could become counterproductive to efforts to beat the backlogs," she explained.
Boyce added that court capacity is not the sole factor in clearing the backlog.
"There are also challenges in finding enough part-time judges, and enough litigators and advocates to handle the volume of cases in the system," she said.
Last week, UK Lord Chief Justice Ian Burnett confirmed the lack of resources at the Lord Mayor's annual dinner for HM Judges.
"We have done well to limit the growth in outstanding cases. But we cannot now reduce levels as fast as we would like. Years of budgetary squeezes have reduced the resilience and flexibility of the courts and tribunals, limiting capacity. We do not currently have enough judges or staff and lack both the quantity and quality of buildings and technology necessary," he said in a statement published by the Gazette.