The firm wants to show the legal profession that technological change should be welcomed rather than feared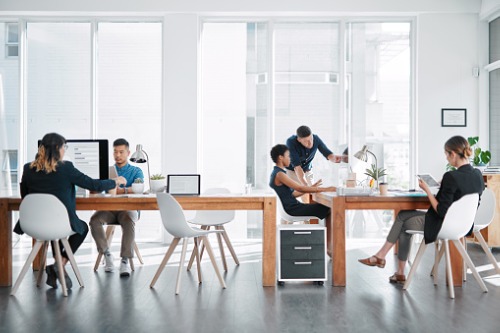 The Lander & Rogers LawTech Hub and its Legal Tech Showcase officially launch today in Sydney.
The event will be at 5pm today at YBF Ventures on Level 5, 155 Clarence St. The LawTech Hub was launched earlier this year in Melbourne. The national firm said in August that it will expand the incubator to the New South Wales capital in October.
Genevieve Collins, Lander & Rogers chief executive partner, said that since lawyers are cautious by necessity, the profession is a challenging industry for agile and risk-friendly tech entrepreneurs.
"We wanted to show the profession that technological change should be welcomed, rather than feared. This is at the very heart of why we launched the LawTech Hub," Collins said.
The LawTech Hub, created by the firm in partnership with YBF Ventures, is an incubator that supports legal tech entrepreneurs by providing a space to collaborate with legal experts to test and refine new products. The hub is already benefiting resident entrepreneurs.
Finding success
Josef, a legal-automation start-up and LawTech Hub resident, recently challenged seasonal clerks from Lander & Rogers to develop fully-functioning legal bots. Four teams created bots that automated modern slavery compliance, data-breach notification, company incorporation, and divorce application during the hackathon. The winning team, named Practice What You Breach, created a chatbot that helps businesses detect whether they have experienced a breach that qualifies as a notifiable data breach under new Australian privacy law changes.
Sam Flynn, Josef co-founder, was blown away by what the results, Lander & Rogers said.
"If this is what junior staff can do in a few short hours, the mind boggles at what the industry will one day achieve with this kind of technology," Flynn said.
Another resident, TA Law, a start-up developing digital document management and scheduling products for barristers and solicitors, has also benefited from being in the LawTech Hub. Founder Stephen Foley said that it would be more difficult to develop software without being in the hub.
"We need stakeholders who are invested in this and are really committed to providing useful feedback. Landers is not trying to own what we're doing … there is a sense of wanting to work together for a higher good," Foley said. "There is some goodness in this for everybody in the profession."
Landers & Rogers is already looking at real-world applications of the products being developed in the LawTech Hub. Josef is already being evaluated for use with a client, said Michelle Grossman, who heads innovation at Lander & Rogers.
"We're testing a mobile version of the technology that could help one of our client's retail staff to quickly identify in-store issues that need to be escalated immediately," she said. "If successful, it could save our client significant legal costs by helping them to mitigate risks much faster."
Infectious
Lander & Rogers has also partnered with Terri Mottershead, executive director of the College of Law's Centre for Legal Innovation, to allow resident businesses to conduct demonstrations of their products to potential clients regardless of their location.
"The Center for Legal Innovation has the same philosophy as the Legal Tech Hub. It's not a commercial venture, it's about giving back – we just want to help the profession in getting up to speed, while supporting legal start-ups too," she said
Mottershead said that the entrepreneurial and collaborative spirit at the incubator is "infectious."
"For folks who have a fear factor about legal innovation, they can go and hang out in the LawTech Hub and see that it's all okay – that actually it's kind of fun and it's energetic," she said. "That to me is the mindset shift we need. It's how you win hearts and minds."